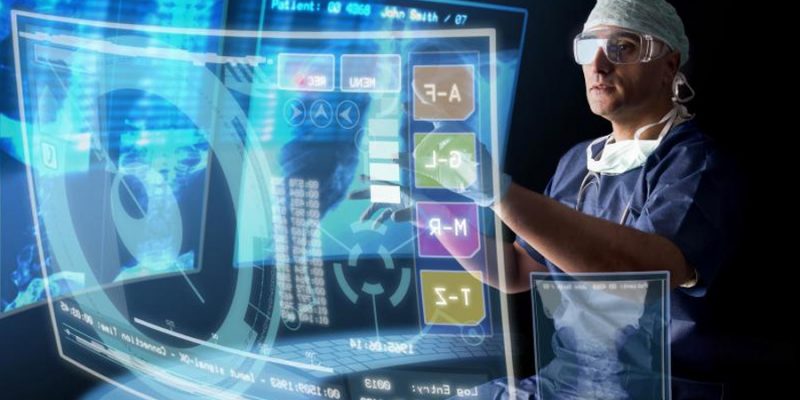 We will now take a look in detail the role of Modern digital solutions in the Healthcare and Pharmaceutical industry
The pharmaceutical industry, like many others, is not immune to modern technologies. We can see how it has become a requirement in today's world. It has a plethora of chances for using IT solutions. The collaboration between IT companies and pharmaceutical corporations helps to organize procedures at all stages of drug development, from identifying drug candidates to managing production and the supply chain. Automated production and distribution cycles, lower production, and logistics costs, increased performance and quality of production and management processes, and improved data security are some of the benefits of integrating software solutions, blockchain tools, cloud technologies, and AI/ML in the pharmaceutical industry.
As a result, here is some insight into the role of modern enhanced digital tools and solutions in the day-to-day operations of this business.
Drug Discovery and Identification:
The finding of baricitinib as a potentially effective medicine against coronavirus in just a few days is an example of AI's promise in drug discovery, and this medication has now been licensed by the FDA for emergency use against Covid-19. In the field of in silico drug discovery, the ATOM Modeling PipeLine shines out. The goal of this open-source, modular, and extendable software pipeline is to create and distribute models that aid in silico drug development.
Implementation of IT in Clinical trials and research:
The development and deployment of clinical trial management systems are other fields of expertise for the IT business in the pharmaceutical industry. These AI (Artificial Intelligence) tools make it easier to discover trial subjects, including the ability to enroll them remotely, maintain their data, speed data transmission, increase trial transparency, improve research documentation, and make trial audits more transparent.
The advancement of decentralized clinical trials (DCT) should be given special attention, as several stages, such as patient registration, clinical data collecting, and patient monitoring in real-life conditions, are carried out remotely using remote patient monitoring (RPM) technologies and TeleMedicine.
Management Of The Digital Supply Chain And Manufacturing:
Pharmaceutical manufacturers must meet standards for raw material procurement, pharmaceutical production organization, supply chain, and pharma distribution management, along with waste and unclaimed product disposal. For procurement management, production, and quality control, dedicated software such as enterprise resource planning, batch management software, and others can be employed.
Intelligent tools promote end-to-end supply chain visibility, adjust essential inventory levels on time without any delay, optimize predictive maintenance, preserve the supply chain's integrity, and assist in monitoring compliance with transportation technical standards.
E-Prescription:
In the pharmaceutical industry, e-prescription is a relatively new development. It would be a mistake to believe that this tendency simply benefited patients and customers. It also has a lot of advantages for businesses. This is one of the most effective methods for a pharmacy to save money and time in the delivery of its products. Simultaneously, this plays an important role in preventing miscommunication. This is an automated process that has an impact on more than just prescribing medications. It also plays a significant role in supply and administration.
Patient Records in Digital Format:
The availability of a digitized patient record can also assist pharmacies in delivering enhanced care to their patients. At the same time, each pharmacist can review the history of prescription medications and automate the procedure, eliminating the need to double-check the history. In that manner, all of the patients' drugs will be delivered without the need for regular communication with pharmacies. They only need to order it once and indicate that they want to get it on a recurring basis.
Telecommuting in Healthcare:
Many things became much easier in all businesses with the introduction of the internet, and the pharmaceutical industry is no exception. Telecare is one of the things that has become increasingly popular in recent years. It is a method of communication between patients and pharmacies or doctors that is an effective method of consultation that is both valuable and can play a part in lowering the industry's investment expenses. Patients who are unable to visit pharmacies several times each week might use telecare to conduct necessary consultations and orders for their medications.
Machine Learning and Analytics:
Data has become one of the most valuable resources, as can be seen in practically every area of our life. When it comes to pharmaceutical businesses, the scenario is similar. Machine learning and data analytics are two technologies that analyze and evaluate data using computer systems. Furthermore, the algorithm might create various patterns and select the most crucial information. The term "big data" refers to the combination of large amounts of data and machine learning.
Pharmaceutical firms must embrace digital transformation in order to be innovative, address patent expirations, cut expensive Investments in research and development and production costs, and improve interactions with internal and external partners. The development and manufacturing of pharmaceutical drugs is a data-intensive process that presents a significant opportunity for digital transformation. CEOs in the pharmaceutical industry who have already started implementing a digital strategy are seeing benefits from digital transformation and artificial intelligence, with the goal of making the world a healthier, cleaner, and safer place; providing a mechanism to get new therapies to market, helps them achieve this goal quicker.