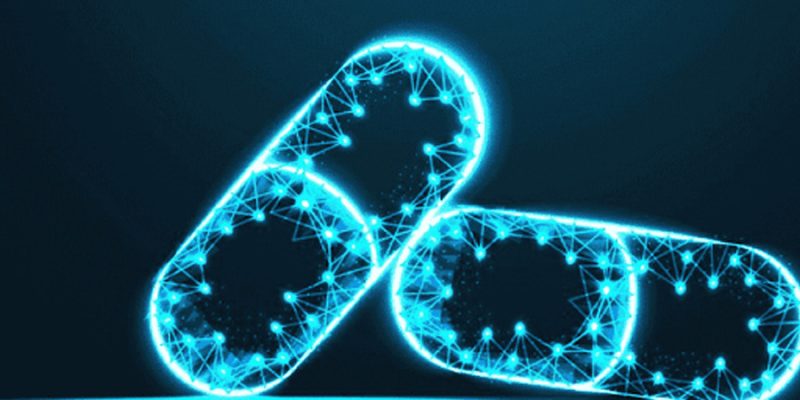 From finding new and better therapies to tackling quickly spreading ailments, artificial intelligence has simplified and altered the pharmaceutical industry in several ways.
Artificial intelligence (AI) advancements are beginning to have a substantial impact on automation technologies utilised across the industry, most notably machine vision and analytics. And the pharmaceutical industry is seeing some of AI's most significant applications. Given the single batch values for some pharmaceuticals can surpass US$3 million, it's not surprising that the pharmaceutical industry is striving to improve production with AI. However, research reveals that when it comes to employing analytics to boost output, this industry lags behind many others.
Applying AI in Pharma
In the pharmaceutical and consumer healthcare industries, AL and ML have played a vital role. COVID and the race to identify viable vaccines have fuelled the use of AI and machine learning throughout this pandemic. Amid a pandemic, the pharmaceutical business, consumer health industry, machine learning, and artificial intelligence are all working hard to get medicines and vaccines to market as fast as feasible. These technologies have shown to be crucial in augmented intelligence applications including disease detection and diagnosis, patient identification for clinical trials, medication production and forecasting.
According to experts, employing these technologies enhances decision-making, accelerates innovation, increases the efficiency of research/clinical trials, and provides physicians, consumers, insurers, and regulators with useful new tools. Roche, Pfizer, Merck, AstraZeneca, GSK, Sanofi, AbbVie, Bristol-Myers Squibb and Johnson & Johnson are just a handful of the big pharmaceutical corporations that have previously collaborated or purchased AI technology.
Through its machine learning for pharmaceutical discovery and synthesis collaboration, the Massachusetts Institute of Technology (MIT) teamed with Novartis and Pfizer in 2018 to revolutionise the pharmaceutical design and manufacturing process. Chronic renal disease, diabetes, cancer and idiopathic pulmonary fibrosis are some of the key chronic diseases that AI will address in the future.
The top uses of AI in pharma and consumer healthcare arena are as follows:
Disease Identification/Diagnosis: This can include everything from oncology to Covid to optical degeneration.
Personalized Treatment/Behavioural Modification / Digital Therapeutics: This can be used to help and identify individuals to provide early insight into a condition such as gum disease – accurately classify cutaneous skin disorders, suggest primary treatment options with over-the-counter medication, and serve as an ancillary tool to improve clinicians' diagnostic accuracy, or improve educational and clinical decisions made by your child's teacher, mental health professional, or even your medical doctor.
Drug Discovery and Manufacturing: It helps predict the expected success rate of medicinal compounds based on biological characteristics during the first screening process. Detecting RNA and DNA on time. Precision medicine, also known as next-generation sequencing, assists in the discovery of novel medications and therapies tailored to the needs of specific patients.
Predictive Forecasting: One of the important instances of this issue is predicting an epidemic. Around the world,ML and AI are being used to track and anticipate disease outbreaks and seasonal illnesses. Based on the projected intensity, a predictive forecast aids in the planning of our supply chain to ensure that merchandise arrives at the appropriate time and amount. Clinical Trials: Choosing the suitable trial participant based on their medical history, clinical conditions, and other characteristics, as well as infection rates, demography, and ethnicity to reflect those who will be most affected.
High Accuracy in Epidemic Prediction: Use Artificial Intelligence to track and anticipate disease breakouts based on the most up-to-date data, including satellite images and social data. Using AI-based software may considerably assist specialists in preventing the risk of an epidemic illness, whether it is malaria or Ebola. This might aid pharmaceutical firms in developing potential treatments ahead of any epidemic or pandemic.
Executing AI to Find Better Cures– Many pharmaceutical firms, like Novartis, employ artificial intelligence (AI) to enhance medication development and identify speedier ways to cure illnesses. Novartis is presently employing Artificial Intelligence to gather and organise bodily chemicals before turning to specialists for more information.
The Future of AI in the Pharma Industry:
The current spike in activity in the pharmaceutical business in terms of adopting AI capabilities shows no signs of slowing down. According to recent data, by 2025, approximately half of all global healthcare organisations want to develop AI plans and widely use the technology.
Global pharmaceutical and drug development businesses will devote greater resources to the development of new medications for chronic and oncology illnesses. In the United States, chronic illnesses are the main cause of mortality. As a result, enterprises are increasingly turning to artificial intelligence (AI) to improve chronic illness management, save expenses, and improve patient health. Chronic renal disease, diabetes, cancer and idiopathic pulmonary fibrosis are some of the key chronic diseases that AI will address in the future.
By enhancing candidate screening processes for clinical trials, AI will also affect the future of medicines. AI can assist assure trial adoption by swiftly evaluating patients and determining the best prospects for a specific trial. AI will also be used to improve patient screening and diagnosis in the future. Experts can utilise artificial intelligence to extract more useful information from existing data, such as MRI pictures and mammograms.
AI and machine learning will continue to aid medicine development and production. And, as AI technologies become more widely available, they will become a natural component of the pharmaceutical and industrial processes. AI will be a part of the future.