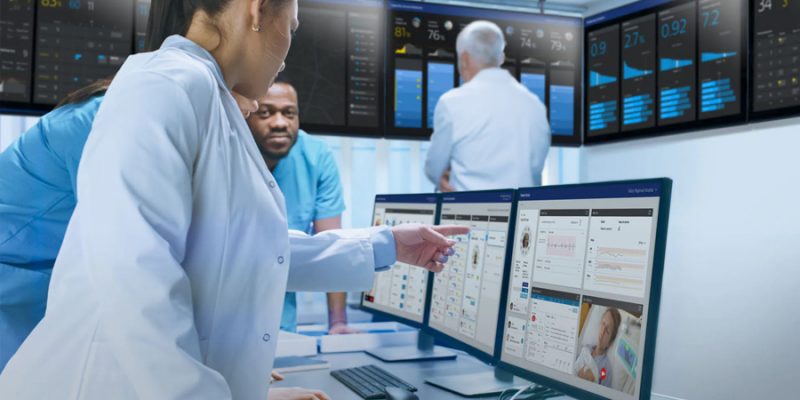 The ability of data analytics to translate raw healthcare data into actionable information leaves a great impact on the healthcare industry.
Because medicine has become increasingly specialized, the quantity of science has increased dramatically in the last ten years, as has the knowledge and recognition of the people who are relevant to a substance or therapy. More data equates to more expertise and, as a result, improved patient outcomes. The utilization of big data in the healthcare business can make a huge impact. Following the COVID-19 pandemic, the public's attitude toward sharing personal health data has shifted substantially in the United Kingdom. The growing acceptance of data sharing has created a potential for the outsourced pharmaceutical services business. For example, as the internet becomes more common, a larger and larger number of individuals will have technology gathering data in their houses and on their bodies.
In healthcare, experts use data analytics to improve every area of patient safety and operational management. The studies look at ways to improve clinical care, improve illness prevention, and assess the efficacy of various treatment choices. Data analytics' capacity to transform raw health data into actionable insight is projected to influence these sectors of healthcare:
Disease research and prediction
Administrative processes in hospitals can be automated
Early illness detection is crucial
Avoiding unnecessary doctor's appointments
New medication development
More precise calculation of health insurance rates
Patient data sharing that is more effective
More personalized Patient treatment
The library of clinical and molecular data that Tempus is generating to provide healthcare practitioners with a clinical backdrop for a cancer patient's specific condition is an example of data analysis in a clinical environment. Lab results, patient records, radiology and pathology photos, and rapid cancer research are all used to compile the data.
Advantages of data analytics in the healthcare industry?
When experts use particular concepts in care settings, health research, and health agencies, they also merge various types and formats of data. Electronic health records (EHRs), genomes and post-genomics, bioinformatics, diagnostic imaging, sensory informatics, medical informatics, and medical technology are all examples of health-related data sources. Many distinct steps are involved in the analysis:
Integrate a variety of data types.
Ascertain the data's quality at receipt throughout the analysis.
Make a data model.
Interpret the findings of the investigation.
Validate the findings of the analysis.
The advantages of data analytics in healthcare are visible in six areas:
Physicians and other healthcare providers should rely on their clinical treatment judgments.
Improve the precision and speed with which people are at high risk of illness.
Individual patient EHRs should provide more information.
Improve the efficiency of healthcare delivery, lowering expenses.
Encourage patients to take preventative actions by providing them with more information about their condition and healthcare objectives.
By evaluating health information at the moment of collection, you may provide real-time notifications to healthcare practitioners.
Advantages of data analytics:
Clinical data analysis to enhance medical research
By obtaining and analyzing clinical data from diverse sources, professionals use data analytics methods to boost research efforts in numerous health-related domains. EHRs, electronic health records, health records, and community health data are among the most important sources of clinical information.
Using patient data to enhance health outcomes
The purpose of quality improving the quality of care is to treat people safely and effectively while minimizing the trauma they experience. To accomplish this, healthcare providers gather and analyze patient data in real-time. In order to gain a better understanding of today's complex healthcare environments, develop and apply a plan to enhance patient outcomes, and continually improve, test, and implement improvements to healthcare processes.
Using data from healthcare providers to get operational insights
Healthcare practitioners' work procedures and organizational structures decide the quality of treatment patients get and the probability of excellent patient outcomes. Measuring the impact of process and organizational changes on results and operational efficiency in complex care settings necessitates the capacity to gather and evaluate healthcare provider data linked to these systems and practices.
Improved staffing as a result of healthcare management analytics
In health business management, professionals use data analytics to detect staffing difficulties and find, hire, educate, and retain healthcare personnel. Healthcare providers must strike a compromise between the need to keep costs down while still improving efficiency and patient outcomes, as well as the rising lack of skilled medical personnel. Labor expenditures account for over 60% of all medical services, and the demand for healthcare workers is likely to raise salaries and pay even more in the future.