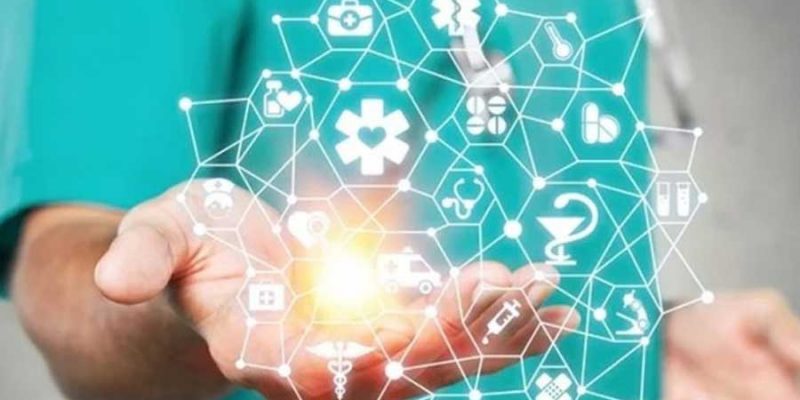 Top 10 Best Healthcare Blockchain companies are going to shape the future of the healthcare industry
The healthcare industry is on the cusp of a revolution thanks to blockchain technology. By 2023, it's predicted that over 80% of healthcare providers will be using blockchain in some form or another. With its ability to securely store data and reduce administrative costs, blockchain is quickly becoming a must-have for any healthcare provider looking to stay competitive. In this blog post, we'll take a look at the 10 best healthcare blockchain companies to watch in 2023. These companies are leading the way in developing innovative blockchain solutions that are sure to shape the future of the healthcare industry.
1) Adjoint
Adjoint is a blockchain-based enterprise solution for healthcare blockchain companies. Founded in 2018, the company provides innovative software solutions to medical providers, hospitals, and health insurance companies. It enables healthcare organizations to securely store and share data on the blockchain. Additionally, Adjoint offers a wide range of services, such as data management, authentication, identity management, and analytics.
2) Aetna
Aetna is one of the leading healthcare blockchain companies to watch in 2023. Aetna has been working hard to become a leader in the healthcare blockchain space since 2018 when it first launched its blockchain platform. Through its blockchain platform, Aetna is providing a secure way for healthcare providers to store, manage and share health data. The platform allows patients to grant access to their medical records and other health-related information to the appropriate providers while ensuring the privacy and security of their data.
3) Alibaba
Alibaba is a Chinese technology company that specializes in e-commerce, artificial intelligence, cloud computing, and digital media. They have been actively investing in blockchain technology and are working on various projects that leverage its advantages. Alibaba has invested in a number of blockchain companies, such as the Hong Kong-based startup Sirin Labs. In addition, they have developed their own blockchain platform called the Ant Blockchain.
4) Amazon
Amazon is a massive global technology company and one of the most influential in the world. In addition to its retail offerings, Amazon has been actively exploring the potential of blockchain technology for healthcare applications. The company is already known for its cloud computing services, and Amazon Web Services (AWS) is rapidly becoming a leading player in the blockchain space.
5) American Express
American Express is a leading financial services company that has been making big investments in healthcare blockchain companies. In 2017, the company partnered with IBM to create a blockchain platform to help streamline their business processes. American Express also recently joined forces with Change Healthcare, a healthcare IT company that specializes in blockchain solutions for health insurance companies. American Express' healthcare blockchain initiatives are focused on the use of smart contracts, which allow for the automation of key elements of the insurance process, from billing to claims processing.
6) Baidu
Baidu, the Chinese search giant, has also entered the healthcare blockchain space. Baidu has been at the forefront of blockchain technology development and has recently launched a number of projects in this area. Its most notable project is a blockchain-powered medical records platform called Leci Health, which enables doctors to securely share patient data. It also has a number of other projects in development, such as a blockchain-based prescription drug tracing system.
7) Change Healthcare
Change Healthcare is an American health technology and services company that focuses on improving healthcare systems. They are one of the most influential companies in the healthcare blockchain companies, offering a range of products and services designed to make healthcare more efficient, effective, and secure.
The company's solutions are designed to help healthcare providers manage data more effectively, improve patient access, reduce costs, and provide better care. One of their most innovative offerings is the Change Healthcare blockchain platform, which helps to automate financial transactions and reduce administrative overhead.
8) China Unicom
China Unicom is one of the largest telecommunications service providers in the world, with operations in over 140 countries. In recent years, the company has been making strides in the healthcare industry through its blockchain technology solutions. China Unicom's healthcare blockchain solutions are designed to help medical institutions, insurance companies, and other healthcare organizations manage patient data securely and efficiently. The technology also helps to reduce fraud, minimize costs, and improve the patient experience.
9) IBM
IBM is a leader in healthcare blockchain companies and has been for many years. IBM has been instrumental in developing and advancing the technology through its Hyperledger project. IBM has also developed a platform specifically for healthcare, Health Exchange Network (HEN). This platform provides an efficient and secure way to share data between different healthcare entities. IBM's blockchain-based solutions are used by leading healthcare organizations around the world and can help improve patient outcomes, reduce costs, and ensure data accuracy and security.
10) Microsoft
Microsoft is one of the leading technology giants that is making waves in the healthcare blockchain space. In 2019, the company announced its blockchain platform—Azure Blockchain, with which it aims to revolutionize data security and collaboration within the healthcare industry. Microsoft is working with several healthcare companies to develop products based on this platform and to build innovative applications for hospitals, providers, and patients.