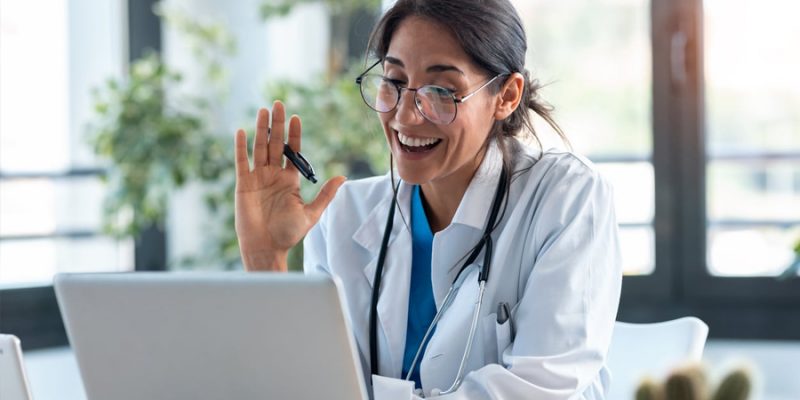 Renowned healthtech companies advancing towards telemedicine attempt to make a mark
As healthtech continues to progress in the healthcare industry, both healthcare providers and payers are finding ways to refuge in the digital platforms due to the looming concerns of Covid-19 contamination. With this, telemedicine is assuming immense significance and demand. Subsequently, telemedicine companies are revamping their services to suit the growing demand. The opportunities are waiting for telehealth, and many tech companies are entering the healthcare industry by incorporating telemedicine in their digital services. 
Tech companies are tapping this lucrative market erupting from telemedicine. People are actively moving towards the digital model for the general level of healthcare requirements as they also come across the benefits and functions of telehealth. It is a big step towards digital healthcare or healthtech, which empowers healthtech to aim for greater heights as integration and acceptance grow. 
23andMe
The telemedicine application holds an enormous amount of healthcare data concerning ancestral genomes of the current population. The application alerts its user with the risk of the disease. Big data technology helps to anticipate health issues in an individual.
Teladoc
The telemedicine platform has an interface with an extraordinary number of subscribers. The interface allows doctors and patients to initiate consultation at any hour of the day. Although it is nothing beyond a remote and digital healthcare application, users flood it with appreciative reviews. 
Navigating Cancer
Cancer is a deadly disease, and nobody would rely on its treatment over a telemedicine platform. But applications like Navigating Cancer make the job slightly easier. Navigating Cancer helps in discovering the synonyms from remote locations and engaging patients in various activities over the platform. On their treatment journey, doctors track the progress and developments in the process. 
98point6
The user-friendly communication platform facilitates doctors and patients to carry out consultations. AI-powered digital triage is issued on this platform for the patients enrolled in this application. With 98point6, patients are directed to the right path of treatment associated with suitable doctors.
Livongo
The telemedicine company introduces an online platform for granting patients autonomy over their healthcare decisions. Livongo offers devices to users that can track different healthcare concerns such as diabetes, hypertension, obesity. Special hardware helps this application to recognize the atypical symptoms and recommends personalized care. 
Amazon Care
The tech company or giant is rightly tapping the healthcare economy by adapting themselves to an innovative range of plannings, which were once prejudiced in the brand management arena. With telemedicine gaining prominence, Amazon has built its telehealth application that has been made available to the employees of Amazon. But there are further plans for expanding the service to employees of various companies. 
PlushCare
Video appointments are booked by the users, and the application is not free for them. A subscription is attached. Insurance companies have successfully tied up with the telemedicine platform for a better experience for the users. 
MeMD
Along with digital consultation with physicians, MeMD is known for its convenient services that include sending prescriptions to the preferred pharmacy and coordinating with them on the availability of the medicine. Besides, one can express more than one concern within the same fee. 
ICliniq
Written doubts regarding healthcare concerns are addressed by the community of 3000 physicians involved with this telemedicine platform. A range of FAQs is also available on this platform to take reference from. Besides the most preferred form of consultation is video appointments can also be availed.
LiveHealth Online
The users of this telemedicine platform are endowed with the chance to select their doctors for consultation and appointment. Considering the availability of doctors, they reach out within a few minutes of booking. The treatment plan dashboard is also accessible on this platform.