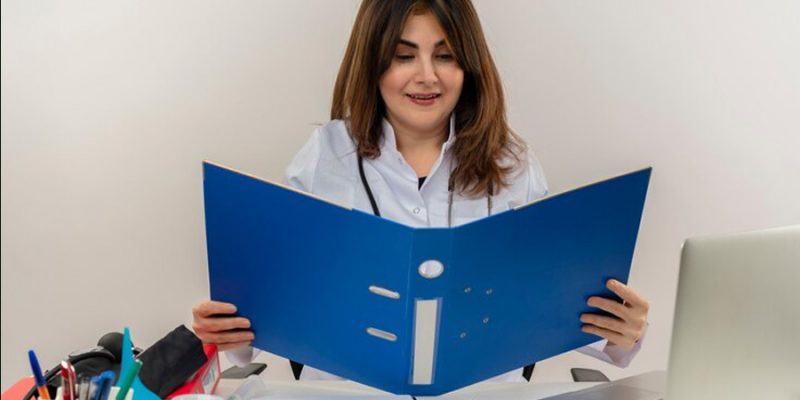 Demand for healthtech jobs continues to rise, now is a great time to explore the many opportunities
In the healthcare industry, technology is revolutionizing the way we deliver care. From the use of electronic health records and digital imaging to advanced analytics and artificial intelligence, technology is playing an increasingly important role in improving healthcare outcomes. As the demand for healthtech jobs continues to rise, now is a great time to explore the many opportunities that are available before the end of 2022. Here are 10 health tech jobs that will be in high demand before the end of 2022.
1) Data Analyst
Data analysts are in high demand in the health-tech job. They use data to help companies make decisions, improve processes, and create new products and services. Data analysts collect and analyze data from multiple sources, including internal databases, external sources, and various software systems. They use a variety of techniques, including statistical analysis, machine learning, and programming to uncover insights from data.
Data analysts also have the responsibility of ensuring that the data is accurate and up-to-date. They must also be able to communicate their findings effectively to both technical and non-technical audiences. To be successful in this role, candidates should have a strong analytical mind, excellent problem-solving skills, and the ability to work independently.
2) Cybersecurity Analyst
Cybersecurity analysts are essential to protecting organizations from cyber-attacks and data breaches. They are responsible for designing, developing, and implementing security systems and procedures. They also monitor networks for suspicious activity, analyze the effectiveness of existing security measures, and recommend improvements to the security infrastructure. Cybersecurity analysts must have in-depth knowledge of computer networks and systems, strong analytical skills, and the ability to identify and solve complex problems.
3) Blockchain Developer
As the demand for secure digital transactions and data storage grows, so does the demand for blockchain developers. Blockchain developers design, build, test, and maintain distributed ledger technology (DLT) platforms and applications that are used to record and store data securely. These developers also create custom smart contracts and digital tokens, as well as secure payments, exchanges, and records.
The job of a blockchain developer requires an in-depth understanding of blockchain technology and the ability to think strategically when it comes to the design of secure applications. Blockchain developers must be skilled in coding languages such as Solidity and Hyperledger, as well as be comfortable working with various blockchain protocols like Ethereum, Hyperledger Fabric, and Corda.
4) Artificial Intelligence/Machine Learning Engineer
As AI and Machine Learning become more and more prevalent, the demand for qualified engineers to develop and maintain these technologies increases as well. As an Artificial Intelligence/Machine Learning Engineer, your main task would be to develop algorithms, create predictive models, and apply Machine Learning techniques to solve various business problems. You would also need to be able to apply the latest Machine Learning technologies such as natural language processing (NLP), computer vision, and deep learning.
Skills and Experience:
5) Full Stack Developer
Full stack developers are highly sought after in the health tech industry. A full stack developer is a person who can handle the coding of both the front-end and the back-end of an application. The developer needs to understand web servers, databases, server-side languages, client-side languages, and frameworks like Node.js, React.js, and Angular.js. They also need to have strong problem-solving skills and be able to work on complex projects.
As a full-stack developer, you'll be responsible for developing applications from scratch, maintaining existing codebases, fixing bugs, and troubleshooting issues that arise.
6) Front End Developer
Front-end development is one of the most important areas of health tech today. Front-end developers build the graphical user interface (GUI) and user experience of a product. They make sure that a product looks and works properly for users.
Front-end developers are responsible for creating engaging, interactive websites and applications with the help of HTML, CSS, and JavaScript. They are responsible for the look, feel, and functionality of a website or application.
7) Back End Developer
As technology continues to evolve, so do the roles and responsibilities of back-end developers. Back-end developers are responsible for developing the "behind the scenes" architecture of a website or application. This involves creating and managing the databases, APIs, server-side applications, and other components that work together to make up the backend of a web or mobile product.
In the healthcare industry, back-end developers play an essential role in developing web applications and services for doctors, nurses, and other healthcare professionals.
8) QA/Test Automation Engineer
As health tech organizations become more reliant on technology, the role of a QA/Test Automation Engineer is becoming increasingly important. The QA/Test Automation Engineer works to ensure that all software products are functioning properly and meeting the needs of the healthcare organization. This includes testing software for errors, bugs, and performance issues. They also create automated tests to ensure the accuracy and reliability of the software.
The QA/Test Automation Engineer is responsible for designing and executing tests for new features and existing systems. They must be well-versed in test case creation and execution, writing test plans, and tracking defects. They must also have experience with automation tools such as Selenium, Cucumber, and TestComplete.
9) DevOps Engineer
DevOps Engineers are responsible for managing the development, testing, and deployment of software. They must have experience in both development and operations. They are also responsible for ensuring that software applications run efficiently and reliably. DevOps Engineers should have experience with a variety of technologies, such as cloud computing, virtualization, and automation. Additionally, they must be well-versed in the principles of agile and DevOps practices.
DevOps Engineers work closely with software developers, system engineers, and other IT professionals to ensure that software is developed, tested, and released on time. They also collaborate with other stakeholders to ensure that quality standards are met and systems remain secure. Furthermore,
10) Data Scientist
Data scientists are a key part of the health tech industry. They analyze large amounts of data, spot trends, and make predictions that help inform decisions and drive strategies. Their work requires an understanding of both healthcare and computer science, as well as the ability to use data-driven methods and specialized software.
Data scientists might be involved in creating predictive models to identify patients at risk of certain conditions, develop applications that help providers track patient outcomes, or explore new ways to optimize treatments. They may also focus on improving internal processes, such as streamlining operations and reducing costs.