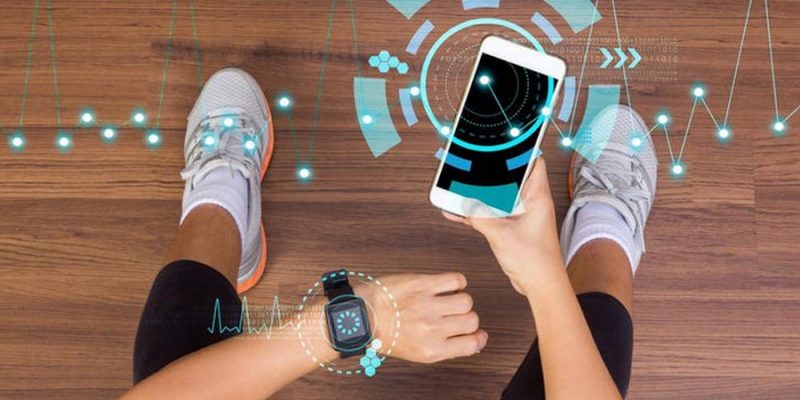 Let's take a glance at some of the Biggest Fitness and Wellness Technology Trends all set for 2022
If you want to keep healthy and fit and in good well-being while also getting your fill of the newest gadgets and devices, then technology enthusiasts are in luck. There are more options than ever to satisfy the wellness appetite while also enjoying a dose of the latest forms of technology and gadgets. Whereas lockdowns may have hampered our chance to get to the gym, or even out of our homes, a plethora of at-home fitness alternatives surfaced in 2020 and 2021. In 2022, these would still be prevalent. Fitness technology is always a fascinating field, with companies ranging from Google and Apple to a slew of smart start-ups continually coming up with a new method to obtain and interpret data in order to help us achieve our objectives and improve our health. This article features the top 10 biggest fitness and wellness technology trends in 2022.
1. Personal trainers using artificial intelligence:
A personal trainer is a fitness specialist who gives us individual attention and a specific strategy to help us lose weight and improve our overall fitness. Unfortunately, they are not inexpensive. Because personalization is a skill where artificial intelligence thrives, various AI-powered personal trainer apps have been developed and released. Apps like Artifit employ AI techniques such as computer vision, in which cameras track user movements during exercise and provide real-time feedback on posture and technique. You may also use augmented reality (AR) to overlay visual graphics on top of video footage of your workout to show you where you are going wrong and how to improve.
2. Wearables that are better and smarter
Wearables are one of the most significant health and fitness technology developments because they enable anyone to quickly gather and analyze their own health and performance data. We'll see the first tangible results of Google's takeover of wearable pioneer Fitbit this year – a deal that Google has been quick to emphasize is about "devices, not data." This suggests that the initial Fitbit devices may run Android OS rather than Fitbit's proprietary software. OS. This year, blood oxygen (Sp02) monitors are a typical addition to a variety of wearable fitness gadgets, as the metric is regarded as a valuable indicator of whether or not a body is combating viral infection. Smart fitness technology is also arriving in a wider range of products, such as rings and headphones, for people who don't like wearing watches.
3. Technology that promotes awareness and meditation
Since the pandemic began in 2020, disruptions to our manner of daily living, school closures, large-scale shifts toward working from home, and overall fear have caused many individuals to be concerned about their mental health. This has resulted in a spike in technology-based solutions as well as a surge in interest in relaxation, meditation, and mindfulness. More than three million individuals are believed to use meditation applications regularly, and popular health platforms, such as Fitbit, now have features to track and alleviate stress and other mental health aspects. Apple is rumored to be working on capabilities for its Apple Health platform that would assist detect and diagnosing disorders including sadness and anxiety. The wearable revolution has aided numerous people in gaining control of their health and fitness, and 2022 may be the year we see its influence in mental health treatment as well.
4. Gamification has reached the pinnacle of its power:
The Welltodo 2022 Consumer Wellness Trends Report identified exercise as a noteworthy trend, stating that fitness firms must accept the Gen Z-driven dynamic to stay relevant. Fitness gamification, which appears destined to take 2022 by storm, is one of the most interesting threads of this movement. The popularity of gamified fitness platforms like Zwift, as well as the metaverse's expanding influence, has sparked a new wave of immersive workouts- where music, visuals, wearables, and instructors combine to provide a thrilling fitness experience for participants.
5. A New Gym-Going Generation:
Consumers have prioritized their health as a result of the epidemic, with 27 percent of regular exercisers characterizing themselves as "absolute novices." Operators that can appeal to these populations and know what they really want from a fitness experience, as well as the unique hurdles to exercise they confront, will find plenty of opportunities.
6. Boutiques are on the rise:
The pandemic appears particularly difficult for boutique operators after a decade of stratospheric growth. Boutiques were among the hardest hit, due to their reliance on office workers and attractive city-center locations – and the change to home working continues to sting. Big box clubs are making a convincing case for a larger part of their members' cash by giving a world-class boutique experience with conventional benefits like pools, parking, and unrivaled gym floors, obviating the need for boutique workouts elsewhere. We've seen the development of new operators, such as Styles Studio Fitness in the US and Coach Gyms in the UK, as well as large box operators getting in on the boutique act of 2022.
7. Big brands are stepping in:
Whether it's McDonald's offering Nipsey Hussle gym passes in its current Monopoly promotion, Pullman Hotels pushing for digital fitness records with Les Mills, or Technogym partnering with fashion powerhouse Dior. This expanding trend offers a substantial opportunity for fitness brands to raise their reputation and reach new audiences, as long as they avoid toxic partners looking to 'fit-wash' their image. Modern consumers are savvier than ever before, and they'll call out lack of authenticity faster so fitness companies must be cautious about their partnerships.
8. Fitness that is more equitable for all
Growing momentum in the historical movement provides the potential to affect change in every business, and for fully-equipped fitness brands, a clear commitment to diversity, equality, and inclusion (DEI) are moving from a nice-to-have to a must-have. Many organizations, including Les Mills, have committed to improving DEI in the fitness industry, while The Women in Fitness Association (WIFA) launched an industry-wide survey in November 2021 to assess gender diversity, equity, equality, and inclusion in the fitness industry, with results expected in Q1 2022.
2022 must be the year we all do more to drive higher DEI in fitness, less as a trend and more as a moral imperative.
9. Technology that promotes workplace wellness:
In 2022, technology solutions for monitoring workplace wellness will become more prevalent. Employers can provide various programs to their employees by using platforms like Gympass, which integrate fitness applications with gym memberships and classes. This enables them to select solutions that are tailored to their individual needs. Other apps, such as Zevo Health, are built to operate with teams that are either office-based or work from home and link with wearables and fitness platforms that they currently use to integrate their workplace wellness programs with their general fitness routines.
10. Home fitness technology that is more advanced and intelligent:
Many of us will continue to avoid public gyms in favor of at-home workouts, at least at the beginning of 2022, with Covid-19 remaining a major concern. Some manufacturers, such as Peloton, did exceptionally well during the pandemic thanks to the passion for home fitness devices, and if CES 2022 is any indication, that trend is not slowing down. Manufacturers such as NordicTrack and Echelon have developed a line of smart treadmills that combine on-demand and live-streamed exercise programs. With the advent of touchscreens, network connectivity, and interactive streaming functions, home workout equipment in 2022 has evolved from simple mechanical devices made of steel frames, weights, and pulleys to sophisticated, smart, and linked technology items.