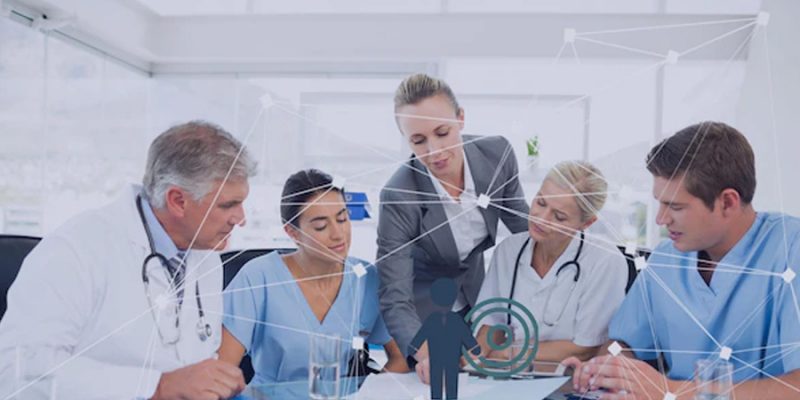 Healthcare CIOs are impressed by the future of healthcare driven by Artificial Intelligence
The prospect of a future driven by artificial intelligence as a means of resolving today's most pressing problems is piquing the interest of businesses in all industries and healthcare CIOs are also using it. Artificial intelligence already has a reputation for being able to process things more quickly, simplify operations, and, of course, crunch huge amounts of data more quickly than a human could. Artificial intelligence is used a lot in healthcare organizations, and healthcare CIOs are also using it.
Who is the healthcare CIOs?
An executive at a healthcare organization who oversees the operation of the information technology department and consults with other C-level personnel on technology-related needs and purchasing decisions is known as a healthcare CIO or healthcare chief information officer.
The professionals who make up a healthcare chief information officer are the ones who frequently take the reins of the healthcare organization's internal information technology department and plan for how to deal with the increasing amount of digital data available to physicians and other employees. For instance, healthcare CIOs may be required to assist in selecting which data from a patient's mHealth device can be utilized during treatment or care.
Healthcare organizations have begun making prudent early investments to prepare themselves for the future driven by artificial intelligence, despite the fact that the rate of change in healthcare organizations has historically not kept up with the rate of technological advancement.
From the exam room to the diagnosis to ongoing care management and beyond, artificial intelligence and machine learning are already having intriguing and potentially transformative effects on healthcare organization.
EXPLORING THE USES OF ARTIFICIAL INTELLIGENCE IN HEALTHCARE ORGANIZATIONS
Under the larger umbrella of healthcare, providers, insurers, and life sciences organizations will discover that artificial intelligence offers comparable opportunities; however, the manner in which it is applied will vary depending on the requirements and the setting. A future driven by artificial intelligence can reduce medical errors, improve patient outcomes, and increase organizational efficiency for healthcare providers, specifically hospitals, medical practices, and healthcare organizations. In point of fact, the most recent AI technologies, such as machine learning, language processing, and predictive analytics, are elevating medical care to new levels of precision when utilized to their full potential.
If they don't, healthcare chief information officers run the risk of falling behind the competition.
LOOKING TO THE FUTURE DRIVEN BY ARTIFICIAL INTELLIGENCE IN HEALTHCARE ORGANIZATION.
While some healthcare organizations, particularly larger academic medical centers, are using AI more effectively than others, many others are still struggling to establish themselves in this field.
Healthcare CIOs need to learn as much as they can about the opportunities and challenges presented by new technology. They should also be aware that they might need to look for help from outside their departments or even their organizations. Beyond the analysis component, one of the main differences between artificial intelligence and other technologies, such as electronic health records (EHR), is that artificial intelligence management is not solely in the IT department. Instead, a strategic partnership with the clinical side of care is required. Healthcare chief information officers need to be willing to become more of a learner than an expert in this field. Healthcare CIOs can benefit from partnerships with vendors and case studies from other organizations in this area.
Assessing Healthcare CIOs' Adoption of a Future Driven by Artificial Intelligence in Healthcare
Organizations According to a recent Gartner survey, only 11% of healthcare chief information officer respondents have implemented some kind of artificial intelligence capability, such as algorithmic medicine or artificial intelligence for diagnostic imaging. On the other hand, 50% of them plan to implement artificial intelligence within the next 24 months. This shows how quickly the field will change in the near future and that healthcare CIOs need to get up to speed on this topic.
In order to assist their healthcare organizations in navigating the complex landscape that is in front of them, healthcare CIOs must accomplish a lot. Healthcare CIOs still have a lot to learn about the implications of artificial intelligence for their businesses, even though the technology is still in its infancy. Our businesses will benefit more if we apply what we've learned from other companies using artificial intelligence technology and scale up our own implementations.