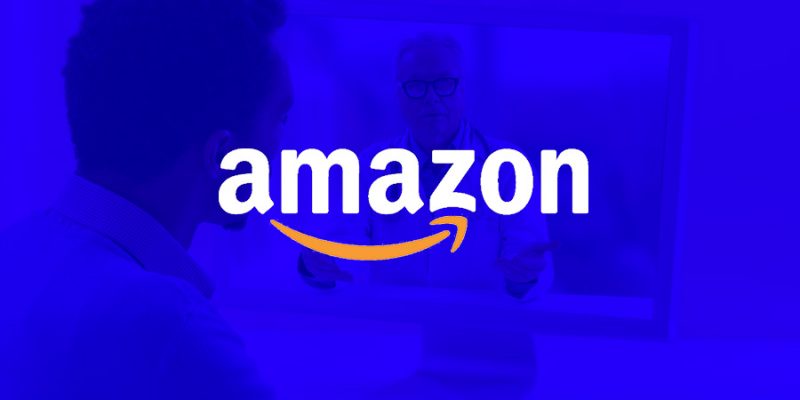 Amazon Clinic: A message-based virtual clinic for advanced virtual healthcare service
The latest move by the e-commerce giant to expand its reach into the healthcare industry came on Tuesday when it launched a message-based virtual clinic to treat common health conditions like allergies, acne, and hair loss. Amazon Clinic is a message-based virtual clinic service that aims to connect customers with low-cost virtual healthcare options whenever and wherever they need them.
A message-based virtual clinic for more than 20 common health conditions will be offered by Amazon Clinic, which will be operational in 32 states. Amazon intends to significantly simplify the process of acquiring and maintaining health. In just two days, Amazon launched virtual healthcare with Amazon Clinic, where Prime Members can conveniently receive medication delivered to their door. One Medical, a human-centered and technology-powered primary care provider, was also acquired by Amazon. A dedicated relationship with their provider, a pleasant and convenient in-office experience, and ongoing engagement via a dedicated app are all advantages for One Medical member.
Amazon's primary strategies for making virtual healthcare more accessible and convenient include One Medical and Amazon Clinic. However, Amazon is also aware that there are times when we only require a brief interaction with a physician to address a common health issue that can be easily addressed virtually. Amazon carefully considered ways to enhance this aspect of the experience as well. Because of this, Amazon has launched Amazon Clinic, a message-based virtual clinic service that connects customers with low-cost virtual healthcare options whenever and wherever they need them—at home, after dinner, or while shopping for groceries.
After announcing in August that it would discontinue its virtual healthcare service Amazon Clinic at the end of the year, the online retail giant's latest move into virtual healthcare is the new message-based virtual clinic service. In 2019, the company launched Amazon Care, a pilot program that provided employees and their families with virtual clinic urgent care and primary care services. The telehealth and virtual healthcare services offered by Amazon Clinic in major metropolitan areas and all 50 states followed.
Amazon Center is basic and simple to utilize. Customers first select their condition before selecting their preferred telehealth provider from a list of licensed and qualified providers. They then fill out a brief intake questionnaire. After that, a secure message-based portal connects patients and clinicians directly, allowing patients to message their clinician whenever and wherever it is most convenient for them. The clinician will send a personalized treatment plan to the customer's preferred pharmacy via the portal following the message-based consultation.
Virtual healthcare isn't right for every problem, and if Amazon thinks that might be the case before we connect with a provider, it will let us know right away. Amazon wants to ensure that we receive the appropriate care.
The cost of a consultation for a customer will vary depending on the provider, and it will include messages with their clinician for up to two weeks after the initial consultation. Insurance is not yet accepted at Amazon Clinic. Customers of Amazon Clinic can choose any pharmacy to fill a prescription that is part of their treatment. This includes Amazon Pharmacy, Amazon's full-service online pharmacy, which provides fast, free delivery of prescription medications and 24/7 access to pharmacists. The cost of any medication that is prescribed is not included in the cost of the visit, just like it is with a regular doctor's appointment. However, patients can use their insurance to pay for their medications.