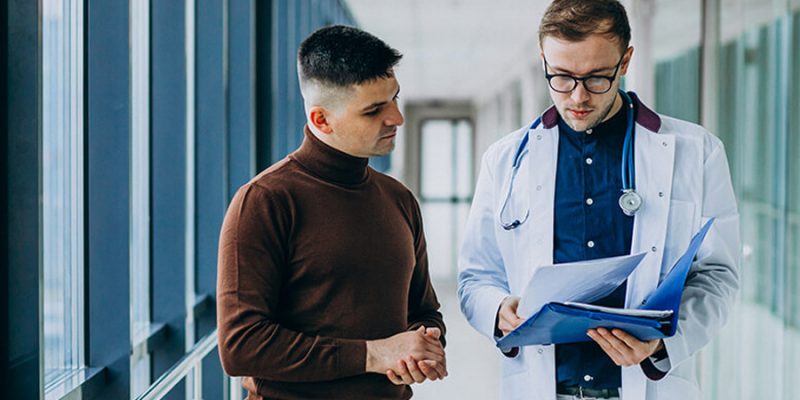 CRM in healthcare is a type of software that helps your practice's healthcare teams work together
Strong relationships between patients and providers are essential to a successful healthcare practice. Healthcare organizations can use the technology of Healthcare CRM software to improve patient satisfaction now that all businesses have moved digital. A healthcare CRM is a patient provider relationship management (PPRM) software can assist healthcare providers in refocusing on patient satisfaction requirements without sacrificing quality of care. Healthcare CRM is a type of software that helps your practice's medical teams work together, better track important patient data, and save time.
You have access to an online portal for scheduling and managing all appointments with healthcare CRM software. People who want to schedule their next visit to a healthcare organization can now do so online rather than by calling in and picking up the phone.
What is the significance of CRM in healthcare?
Over the past ten years, the healthcare sector has experienced rapid expansion and increased competition. Technology and digital transformation are necessary to keep up with the changing requirements of patient satisfaction and meet those requirements.
In addition to storing patients' contact information, healthcare CRM provides a comprehensive overview of their medical history, appointments, and prescriptions. You can personalize your patient satisfaction plans with a healthcare CRM system to ensure that each patient receives precisely the amount of care they require.
CRM for your software system for patient satisfaction.
CRM aids businesses in managing data, collaborating across platforms and departments, and keeping the customer at the center of everything they do in its traditional form. Patients are beginning to expect the same level of service from health systems and traditional businesses alike. Better information organization, enhanced patient satisfaction both internally and externally, enhanced service, enhanced team collaboration, and advanced data analysis are among the advantages of a healthcare CRM.
Additionally, healthcare CRM enables the automated identification, follow-up, and addition of prospective patients to various channels and marketing funnels for medical professionals. The patient base could be expanded as a result of these advantages, which have the potential to effectively eliminate many of the issues associated with medical practice and patient engagement.
Reporting and Analytics Healthcare analytics are an essential part of practice management. In order to provide their patients with better care, providers should be aware of areas for improvement. Additionally, a healthcare CRM system can produce reports to the organization's advantage. These reports can be about requests or complaints from patients, referrals, or internal issues like medical equipment failure.
Three major advantages of improved patient satisfaction with CRM.
Despite the fact that CRM-upgraded patient administration programming offers many benefits, the key advantages can be summed up as follows:
Get a complete understanding of the patient's requirements and past.
It can be difficult to know how to treat a patient at times. High level medical services CRM can show an inside and out profile of each and every patient. Suppliers effectively access clinical and commitment occasions including arrangement and drug history, current circumstances, information from clinical gadgets, and, surprisingly, a patient's favored contact strategies. This is because important patient data can be organized into a coherent narrative that can be easily referenced when CRM is used in conjunction with an existing electronic health record (EHR).
Enhance care for patients.
Every patient's health and the health of their entire patient population must be kept current by providers. Medical professionals can view all patients and tasks through a single, data-visualization-enhanced interface created by a healthcare CRM, allowing them to prioritize the most pressing or urgent actions. Users can divide populations into groups so that they can communicate with each other more precisely. They can also visualize the entire care team to make it easier to work together and make it easier to transfer patients between doctors. Additionally, many processes are automated, including the creation of care plans from templates and staff notification of incomplete tasks.
Boost patient involvement.
Those treatments that give patients ownership of their journey are the best. CRM in healthcare makes data easier to access for patients as well as healthcare providers. Patients and doctors work together and communicate directly using secure messaging services. They can keep track of their progress, set and assess health goals, and even get in touch with specialists when they need to. The patient management system is mobile-compatible, bridging the gap between doctors, patients, and data, as 72% of physicians access drug information from smartphones, 63% review medical research from tablets, and 44% communicate with nurses and other staff members via smartphones.