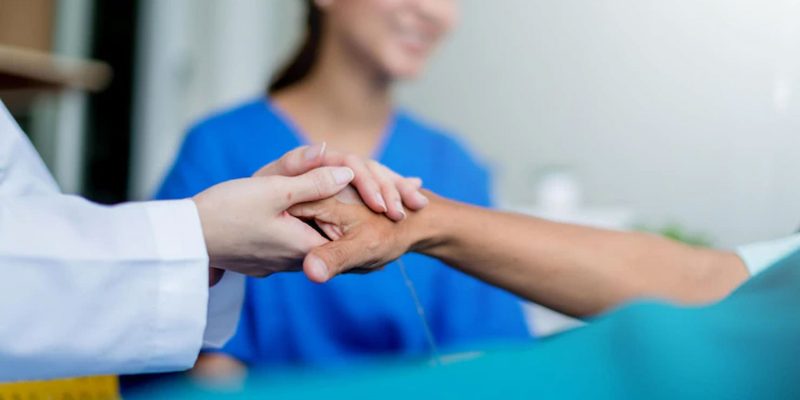 Artificial intelligence-driven real-world data for new cancer therapies named ONCOVALUE
Artificial intelligence-driven real-world data can assist cancer researchers in gaining important insights, such as those about marginalization in the field of medical oncology, which can profoundly enhance the standard of care for personalized medicine and novel cancer therapies.
ONCOVALUE is an artificial intelligence-driven framework that assesses real-world data for new cancer therapies for medical oncology and cancer treatments. For scientists like Rocque, Artificial intelligence-driven real-world data is especially helpful because it offers some benefits that other sorts of data do not.
Real-world data gathered to improve cancer treatments in clinical oncology is expanding quickly. There now exists a mathematical foundation to combine and synthesize this expanding corpus of real-world data, infer trends, and forecast outcomes to enhance joint patient and clinician decision-making, thanks to recent advancements in the area of artificial intelligence-driven real-world data. Despite the enormous potential, there are still substantial obstacles.
WHAT IS REAL-WORLD DATA?
Artificial intelligence-driven Real-world data, according to the FDA, is information that is frequently gathered from several sources and pertains to the health condition of patients and/or the provision of medical care. A few examples of these sources are disease registries, insurance claims, patient-generated data, and electronic health records. Real-world evidence, on the other hand, is clinical evidence regarding the use and potential advantages or disadvantages of a pharmaceutical drug gained from the examination of real-world data.
REAL-WORLD DATA AND TAILORED CANCER TREATMENT
As genomics advances continue, the use of personalized new cancer therapies is growing in popularity. A smaller fraction of cancer patients have specific biomarkers or genetic profiles for specific types of disease. Over this, researchers can analyze patients who seem to be neglected in trials comparably using real-world data.
Providers must develop ways to enhance cancer treatment and studies as initiatives to minimize and ultimately eradicate cancer acquire pace. Precision medicine and individualized new cancer therapies have thus made tremendous advancements in the medical oncology sector.
Leukemia, lymphoma, and multiple myeloma are just a few examples of the blood cancers that will account for more than 10% of all newly diagnosed cancer patients every year. Thankfully, regulators are swiftly authorizing new cancer therapies for individuals with these illnesses. Artificial intelligence-driven real-world data provides promising prospects for the development of new cancer therapies and medical oncology.
INCORPORATING REAL-WORLD DATA BEFORE, THROUGHOUT, AND AFTER NEW CANCER TREATMENTS
When making key decisions and performing post-approval surveillance, real-world data can be very useful. Real-world data could help minimize patient representation inequalities by revealing how a drug behaves in the real world. This information may be used to support choices about label expansion, safety procedures, or the creation of scientific proof recommendations.
For certain hematopoietic medications and medical oncology, the FDA has already used real-world data to inform decisions. The action plan, called ONCOVALUE, will establish a consortium to create artificial intelligence-driven platforms which will be utilized for routine gathering and analysis of medical oncology information on new cancer therapies to endorse regulators' and health technology assessment organizations' evaluations of those treatments.
To prevent wastages in medical oncology, ONCOVALUE's objectives include promoting the launch of cancer treatment medications and identifying individuals who seem to be unlikely to gain from new cancer therapies. Consolidating real-world data analysis in facilities will enable them to effectively assess the cost efficiency of new cancer therapies.
ONCOVALUE will pave the way for broadly adopted artificial intelligence-driven real-world data regulation, which will result in safer, more efficient, and more cost-effective medical oncology treatments, technologies, and technology services for individualized new cancer therapies.
Conclusion 
Patient-reported data are growing more significant in today's world. So, considering how to combine the various things that are directly from patients, such as patient-reported data, patient-reported outcomes, and patient-reported preferences, is one of the areas where we also have a tremendous opportunity. Inquiring directly from patients is becoming more popular, and as time goes on, that will serve as yet another crucial real-world data source for medical oncology and cancer treatment.