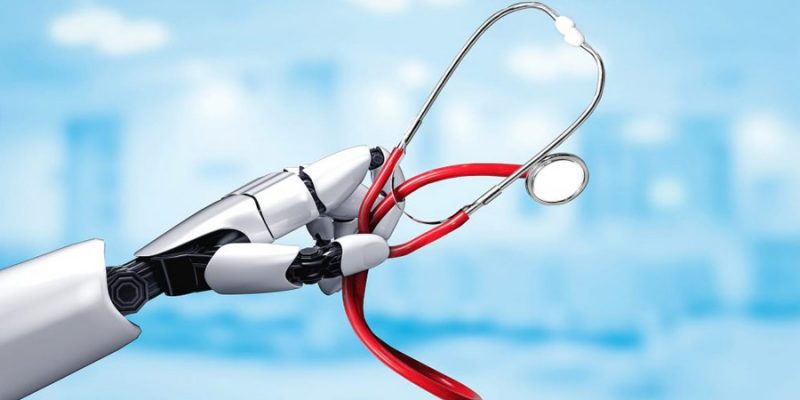 The stark features of AI in Healthcare are that it is Intelligently Efficient, Scalable, and Secure.
Artificial Intelligence (AI) is changing our lives in ways we couldn't have imagined. It's ubiquitous, from giving relevant posts on our social feeds to improving consumer service. But, in vital areas like healthcare, how may AI affect people's lives? AI in healthcare helps in gathering insights and delivering value. However, where there is progress, there must also be hurdles. Several companies are having difficulty developing AI-powered systems that are scalable, secure, and long-lasting. AI algorithms are a product of data obtained in the context for which they are used, which is how AI is formed. Some models are unable to detect subtleties in human bias, resulting in erroneous results. The characteristic of insights will be affected as a result of skewed outputs.
Similarly, in the AI community, security is becoming a major concern. The greater the speed with which businesses implement a digital transformation, the greater the risk of cyber-attacks. Cybercriminals in digital networks have the ability to break system defenses and influence the outcomes further.
AI, on the other hand, has a lot of potentials to become a future building block. Incorporating a mix of security, sustainability, and scalability in such infrastructures will hold tremendous promise if we wish to utilize it successfully.
Smart and Intelligent AI tools and devices deployed in Healthcare increasing efficiency:
The health of humans is inextricably linked to the environments and non-human living organisms that surround us. It has created a huge need for bioinformatics analysis and the utilization of genomic data. Now is the time to introduce AI-based advancements like automated exploration, drug remodeling, and precision medicine as we build capacities to tackle future pandemics.
We can leverage AI-embedded gadgets to increase its capabilities, even more, allowing for greater efficiency. Innovations in healthcare include producing AI-enabled solutions, revolutionizing clinical reporting, and moving beyond formulaic usage in lifestyle devices.
Digital pathology and radiology are becoming more common. Glass slides and physical scans are being replaced by computer-generated screening. AI is being used by imaging specialists to examine reports and find areas of interest. Given the current state of affairs, medical personnel in the future may be creating virtual 3D pictures of a patient's problem areas using scans. As a result, they could evaluate therapies before implementing them.
Machine Learning (ML) has a lot to offer in more sophisticated areas of healthcare, such as Genomic Medicine.
AI Maintaining Security in Healthcare:
In today's computerized environment, cybersecurity in healthcare & data protection is critical for enterprises to function normally. Because of the nature of AI implementation, enterprises, clinics, and government entities may play a larger role than usual in getting, using, securing, and guarding patients' health and medical data. This raises concerns about data security and privacy in terms of implementation.
EHR systems, e-prescribing platforms, practice administration support systems, health information systems, radiology information systems, and computerized physician order entry systems are all examples of specialized hospital information systems used by many healthcare companies. In addition, the Internet of Things' tens of thousands of devices must be safeguarded.
Because they hold so much information of significant monetary and informational value to cybercriminals, health care institutions are particularly vulnerable to being targeted by cyberattacks. Protected health information (PHI) of patients, financial information such as credit or debit card and banking information data, personally identifiable information (PII) like Social Security numbers, even intellectual property relating to medical research and technology are among the data sets targeted.
Cybersecurity in Healthcare is of utmost importance to protect medical information from Cyber threats. To reduce cyber threats we should target Human mistake as it is at the root of the bulk of data security issues. Some security methods include: Control Physical Access, Limit Network Access, increasing security awareness, designating cybersecurity executives, etc.
Scalable Data in Healthtech:
The majority of access control system manufacturers have realized this and are now developing scalable systems. A scalable system grows in scale without requiring the loss of any equipment.
Conversational user interfaces are very customizable and scalable, and AI in Healthcare largely utilizes such user interfaces. A conversational AI is highly scalable, as the company's database and pages are updated regularly due to daily patient records, which makes this interface very easy and fast to scale.
It's critical to use these observations to create intelligently efficient, scalable, and secure AI-embedded gadgets. On a worldwide scale, devices that help the medical profession improve turnaround times, clarify complex results, improve patient outcomes, and increase access to affordable care.