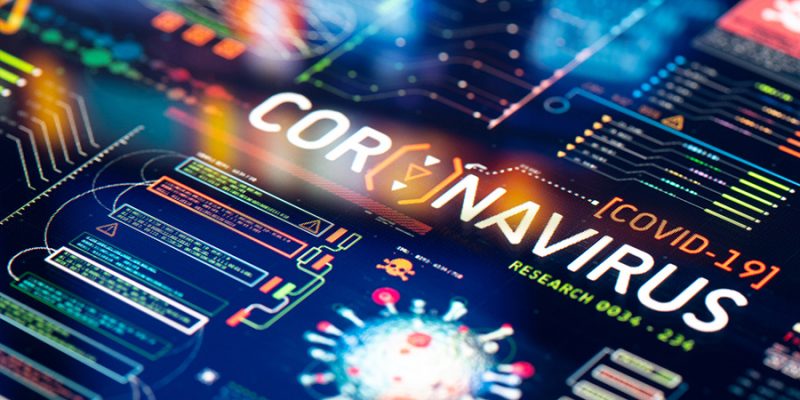 Artificial intelligence is a crucial tool for diagnosing early coronavirus infection and monitoring the health of an infected person.
Artificial intelligence is a new and helpful method for detecting early coronavirus infections and monitoring affected patients' health. By building algorithms, it may enhance treatment uniformity and decision-making. AI helps in treating COVID-19-infected people and keeping track of their health. It can monitor the COVID-19 outbreak on various dimensions, including medical, molecular, and epidemiological. Analyzing the data available can speed up the study of this pathogen. AI can aid in the creation of effective treatment regimens, preventative initiatives, and medication and vaccine formulations.
Monitoring the treatment
Experts use AI to make a practical choice for autonomous viral monitoring and prediction. A neural network may be created to capture the visual aspects of this condition, which would aid in monitoring patients of those who are affected. It can offer daily information on patients dealing with the COVID-19 pandemic.
Providing companies with the ability to scale and adjust
Every type of firm, large or small, public or private, is exploring new ways to operate efficiently and fulfill the expectations of its customers and staff as long as social distance and isolating measures remain in place. Machine learning and artificially intelligent technologies are helping to enable that shift by allowing for remote communication, telemedicine, and food security. Contactless identification of COVID-19 symptoms and addressing public inquiries in healthcare and governmental organizations can be done with machine learning-enabled chatbots. 
Early warning systems
Early warning systems powered by AI can assist in the detection of epidemiologic studies patterns by mining mainstream press, online content, and other information networks in different languages to provide early warnings, which can supplement syndromic monitoring and other public health care systems and information flows (for example, WHO Early Warning System, Bluedot).
Projection of cases and mortality
From accessible data, social media, and media platforms, this system can track and predict the origin of the virus, the infection's dangers, and potential spread. It may also forecast the number of positive cases and deaths in any given area. AI can assist in identifying and addressing the most vulnerable locations, individuals, and countries.
Increasing the speed of research and treatment
Quick diagnosis is critical for controlling the disease's progression and understanding how it spreads. Experts apply AI to images and symptom data in order to obtain rapid identification of COVID-19 patients. Data that is generalizable to the entire must be collected to the organization with accuracy. 
Early detection and diagnosis of the infection
Artificial intelligence (AI) can swiftly examine unusual symptoms and other red flags,' alerting patients and healthcare officials. It aids in quicker and more cost-effective decision-making. Through algorithms, it aids in the development of a new COVID 19 diagnosis and management system. Medical imaging technology like computed tomography (CT) and magnetic resonance (MRI) scans of human body components assist AI in diagnosing infected patients.
Development of drugs and vaccines
By assessing the existing data on COVID-19, AI is employed for medication research. Experts use AI to design and develop medication delivery systems. This technique is utilized to speed up drug screening in real-time when normal testing takes a long time, and so helps to considerably speed up this procedure, which would be impossible for a human to do. It may aid in the discovery of effective drugs to treat COVID-19 sufferers. It has evolved into a useful tool for developing diagnostic tests and vaccines. 
Reducing the workload of healthcare workers
Healthcare workers are overworked as a result of a sudden and significant rise in the number of patients during the COVID-19 epidemic. Experts use AI to lessen the burden of health personnel in this case. AI aids in early detection and treatment utilizing digital techniques and decision science. AI also offers training to the students and professionals on this new disease. 
Identify virus transmission chains
AI techniques can aid in the detection of viral transmission networks and the monitoring of larger economic consequences. In several circumstances, AI systems have proved their ability to infer epidemiological evidence faster than traditional health data reporting. Interactive dashboards have been made accessible by Johns Hopkins University and the OECD to follow the virus' progress through news broadcasts and real-time data on verified coronavirus cases, recoveries, and fatalities. 
Prevention of the disease
AI can deliver up-to-date knowledge that will prevent the onset of this disease through real-time data analysis. With the use of prior guided data over data prominent at various times, AI can aid in the avoidance of future viruses and disorders. It pinpoints the characteristics, causes, and causes of infection dissemination.