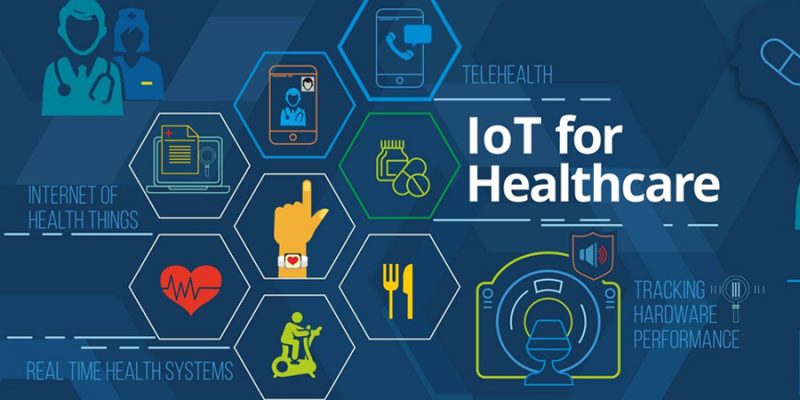 Advanced solutions to healthcare IoT challenges posing a hindrance to the growth of healthtech
The sweeping success of healthtech is largely based on the remote healthcare services extended to the patients. Other applications of healthtech also involve the Internet of Medical Things such as wireless automated machines operating in hospitals and synchronised devices to connect each chamber of a healthcare organization. Subsequently, multiple devices are connected to a single network causing the network to be vulnerable to several threats and cyberattacks. Healthcare IoT challenges are severely perilous because the healthcare industry is at the pinpoint of the hackers who find this system extremely helpful to intrude and breach privacy. Here are some risk aversion techniques that can be implemented while facing healthcare IoT challenges.
Interruptive Revisions
Healthcare policymakers tend to release new and revised regulations now and then as healthtech updates itself every second. To safeguard the healthcare industry these policies are adopted but sometimes this involves costly rearrangements that interrupts the ongoing process of healthtech services immensely. An advanced solution to this can be at the time of establishment if the technology developers prepare the system to be adaptive and such that repetitive changes can be embedded in parallel to the native regulatory body's habits of taking decisions.
Connectivity
Often the configuration of a healthtech service bent down to the emergency of a patient leading them to get late. This disruption can be the reason for a critical care patient to lose a life. Latency must not be a factor in healthtech systems causing devastating consequences. Therefore, connectivity should be completely tested before implementing a network and also proactively ensure the integrity of powerful signals that are supported in all devices.
Avoid Collisions
Operating or automating smart devices at the same time becomes risky and chances of one or the other stopping functioning loom larger. Manifold networks fail to support more than a limited number of devices at a time, which is unfavourable for healthcare. Ensuring that the connectivity is not hampered while more than one device is seeking healthtech services is essential to keep healthcare IoT challenges at bay. Testing the coexistence of multiple devices and placing a robust network that can maintain equal performance in all devices at one time can work as an advanced solution.
Battery Life
A substantial hindrance to access healthtech services occurs when the battery life of the device perishes leading to a severe delay in the process. Therefore, the Internet of Medical Things are especially wireless and runs with the help of a battery so a quick battery consuming device causes major healthcare IoT challenges. The device designers must optimise the device battery into accomplishing longer proactivity by understanding the chief causes of battery perishability.
Cyberattack
As mentioned earlier, cyberattacks are very common these days as the concept of the internet of medical things is increasingly clung to the healthtech. One of the major healthcare IoT challenges is to prevent unauthorised and harmful devices to enter and contaminating the network. This can be solved by the early-stage examination of the network that is leveraged to identify a dangerous intrusion. Furthermore, performing a regular risk assessment and incorporating appropriate responses to the threats.
Achievement of Goals
Massive projects of IoT initiatives in healthcare are either incomplete or unsuccessful according to various authorised reports. The troubles are mostly faced in the proof-of-concept phase and therefore an effort remains from being implemented successfully. Therefore, experts suggest initially the primary goal should be prioritizing small projects and efficiently accomplishing them while being cautious about every detail.
Obsolete Infrastructure
In the light of high expenses and the galvanisation of the old Internet of medical things networks, often healthcare organisation lags to cope with the recent demands in the healthtech and simultaneously pose a severe healthcare IoT challenge. As more and more technology professionals like to work on upgraded IoMT, the laggard systems fail to accommodate them. To overcome this, it is recommended that adaptable Healthcare IoT systems are positioned from the early stage of establishment that can upgrade themselves.
Data Storage
Some terabytes of data are produced every day on the portal as well as by the portal, this requires tremendous space for the data to be stored. Thus, increasing the storage capacity and ensuring time to time cache clear can be one advanced solution while quality verification is another.
Harmful Patient Devices
Patient monitoring is one of the most performed operations in the healthtech and the internet of medical things, although there could not be an intentional threat outdated patient devices can be detrimental for the entire network. Therefore, to avoid this healthcare IoT challenge, it is important to optimise the portal in a way that it can avert threats like this and revitalise itself.
Reimbursement
Unlike conventional healthcare services extended to people in return for a fee, the Internet of medical things is a completely new phenomenon that is often not considered under healthcare expenses. Although some major services are paid certain minor ones are not as valued. It needs to be established by the healthcare industry collectively through studies and awareness that even the slightest of healthcare IoT deserves investment.