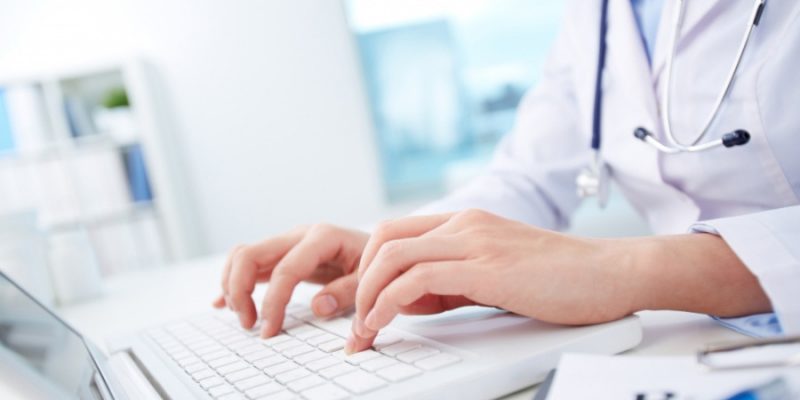 Serious instances of Healthtech Cyberattack endangering healthcare progress and causing reform
Cybersecurity breaches or hacking of valuable data has been used extensively by spam entities to serve their malevolent interests. Healthtech is one of the most resourceful cyberspaces that is targeted more frequently to extract useful personal data of the stakeholders. Healthcare is subjected to record sensitive details of an individual, which is why it falls under threat most of the time. Healthcare information includes health insurance, personal medical conditions, medical allowance private codes, and other confidential data. These are endangered precisely due to their advantageous outcomes that could be used to commit fraudulent activities. Millions of people across the world are affected by healthtech cyberattacks every year. Some of the prominent healthtech cyberattacks that encouraged advanced security facilities are followed below.
MyQuest Data Leakage
MyQuest mobile app is entitled to serve its users with diagnostic reports that have faced twice the same threat in alternative years. Once in 2016 and the next in 2018. The first time it only impacted 34K patients who were engaged in obtaining their service while the second time 119 million beneficiaries were at stake. This healthtech cyberattack exposed the unfaithful third-party billing company, which was involved in leaking personal details of the patients varying from lab results to credit card numbers.
Newkirk Product Breach
The company failed to protect its beneficiaries from involuntary leakage of the latter's information such as premium invoices, date of birth, care provider, and emails. Newkirk operates as a healthcare ID card provider to more than 13 health insurance companies in the U.S. Thus, this healthtech cyberattack concerned 33 million users. The employment of 3rd party software in the secluded server proved to be the flaw that turned out to be the breach.
Dedalus Blunder
Dedalus is a healthtech software based in France responsible for offering services such as patient admission and management, pathology, storage, medicine management, and traceability. This is a favorable option for the medical institutions to utilize in coping with the daily logistics. The software was victimized by leaking information from 30 diagnostic centers in 2021. A personal conflict faced by the healthtech led 5 lakhs of people to land up in trouble as their information was shared publicly. This information referred to their health conditions, medical treatments, social security numbers, and other details like blood group and contacts.
Luxottica Breach
An eyewear healthtech company that also provides consultation services and booking online. The application that involved appointment bookings was hit by a ransomware attack in 2020. As a result, sensitive details of more than 8 lakh patients were exposed in public. In a matter of 4 days, the healthtech cyberattack was restored and settled by the company.
Babylon's patch of Foreseeable
It is quite vigilant of the healthtech company to take foresighted actions based on the upcoming threat that was about to surface in 2020. As an application that serves their beneficiaries with doctor's appointments and other relevant information helping patients to schedule an appointment. The availability of audio-visual conversations of other patients with the doctors was immediately reported by the users. This promoted the company to react quickly and patch the loopholes as early as possible.
Anthem Blue Cross Vulnerability
The reputation of the health insurance company was found to be smashed by a history of stealing in 2015 when details of almost 79 beneficiaries were stolen. These beneficiaries included both members and non-members of the Anthem health plan.
TRICARE Data Burglary
The Science Application International Corporation is also referred to as SAIC, declared the mishap with TRICARE. Nearly 4.9 million military personnel were concerned in this breach whose personal data excluding finance were stolen. The perpetrator stole the details from a SAIC employee's car.
Community Health System Breach
Healthtech Cyberattack in Community Health System Breach was relatively larger as more than 200 hospitals in the US are controlled by them. All the patients who received services from any of the hospitals concerned were victimized in this breach. Hackers were accused to have accessed social security numbers, physical addresses, phone numbers e.t.c of the patients in 2014.
Medical Informatics Engineering Instance
The company is entrusted to develop and modify healthtech systems for medical institutions. The cyberattack encountered by them affected 11 medical centers. A firm that specializes in providing automated electronic objects, was impacted by a severe cyber-attack which reveals the vulnerability of healthtech in particular.
UCLA Data Breach
A major failure from the side of the University of California, Los Angeles Health ( UCLA Health) was that they left sensitive data unencrypted. The reason why it fell in the hands of hackers more easily impairing confidential information of 4.3 million patients in 2015.