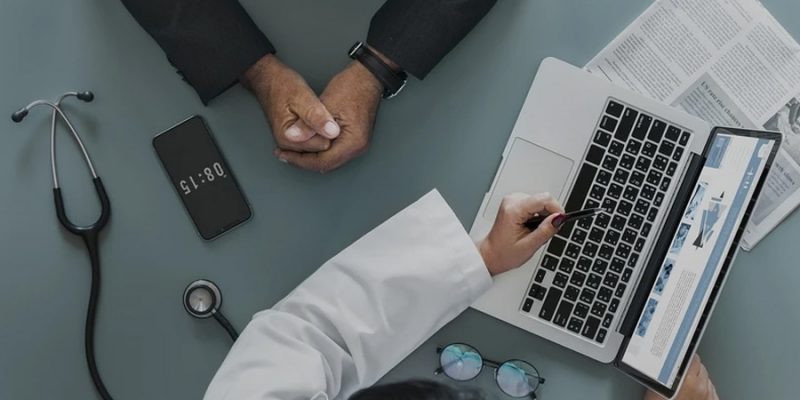 Automation in the healthcare industry is becoming more accessible with these healthtech companies
There are multiple healthtech companies in India that aid the process of automation in the healthcare industry. Especially, when it comes to advanced healthcare services being extended to the healthcare seekers, we majorly consider the modern devices and technologies that assist in accelerating and improving healthcare outcomes. Applications like artificial intelligence and machine learning have enabled the healthcare industry to perform better risk management, predictive analysis, and treatment plans besides surgical advancement.
Artificial intelligence is a different subject altogether, however, it has an imperative contribution in the field of automation. Operations carried out by automatic applications are largely influenced by data-driven artificial intelligence, which emulates human morale to facilitate services. The combined endeavor of artificial intelligence and big data accomplish automation by employing their meaningful insights to the making of automatic treatment and diagnostic machines.
FeatSystems
Robotic process automation is employed to aid the patients in scheduling appointments based on the most favorable cost, time, doctor, and location. The healthtech company is based in Mumbai and helps patients realize any cancellation through automated notifications issued by the doctor's availability and engagement in surgery. Furthermore, widget integration is another feature that is offered by the company alongside facilitating patients to manage their own healthcare database efficiently.
Tricog
Founded by Dr CharitBhograj who practices interventional cardiology with the motivation to speed up diagnosis for patients who suffer cardiac arrest and due to immediate recognition sometimes get into severe perils. The healthtech company specializes in predictive healthcare analytics that utilizes the intense knowledge imparted by data sets in medical expertise. The company's flagship project focuses on extending remote diagnostic services with immediate results being unfolded.
OncoStem
The company is renowned for developing smart prognostic tests. The automatic system of recognizing the degree of risk a tumour poses helps doctors and surgeons in going ahead with treatment plans. Furthermore, it also identifies the possibility of cancer re-emerging. The invention of other pathological solutions is awaiting in the research unit of this company.
Lybrate
The New-Delhi based healthtech company is one of those companies that believe in extending world-class medical facilities to people. Besides, it provides a common communication platform for patients and doctors to meet by accessing automatic services supporting their consultation process.
LiveHealth
Run by young healthtech enthusiasts, the healthtech company aims to discover diagnostic solutions that can be accessed in a common environment instead of venturing into different applications and websites for reports. Products of automation are primarily planted in diagnosis, that is manufactured by the company.
Predible Health
Healthcare providers are increasingly gaining credibility with this healthtech company that promises to relieve the struggle of bewilderment. By imbibing deep learning in radiology, it will solve huge and complex situations for doctors. The automatic machines planted in the radiology department will enable the radiologists to detect life-threatening and special cases, which will prompt them to direct their focus to the most important disease in the body.
Sigtuple
Manufactures smart screening solutions for healthcare providers to identify risks at an early stage accurately. The healthtech company attempts to ensure that AI, robotics, automation, and big data are diligently blended to derive the best healthcare outcomes. They also aim to make healthcare more affordable and accessible to people as automation demands a long-term or one-time investment by the industry.
Qure.ai
Authorized with prominent radiologists, public health experts, and medical practitioners in the advisory to conceptualize real-world automatic systems. Clinically concerning problems assume deep learning expertise to cure them with the assistance of this healthtech company.