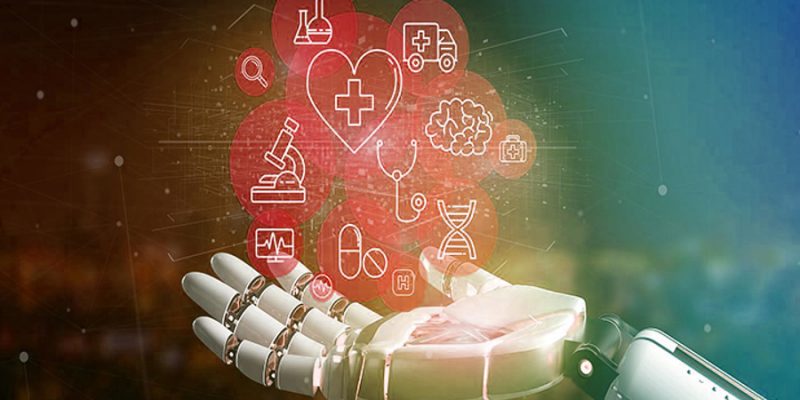 Artificial intelligence in the healthcare business is reaching new heights
AI and machine learning are commonly utilised in healthcare by experts to diagnose illnesses like cancer, HIV, diabetes, chronic heart disease and others in their early stages. It has enabled clinicians to adopt a more holistic approach to treating ailments, conducting drug testing, and providing patients with long-term treatment recommendations. AI assists doctors in contacting each other from anywhere to undertake various surgical methods and operation procedures, allowing them to respond quickly and make vital judgments on the spot. Here are some tops hospitals that provide AI-enabled treatments that you need to know:
Mayo Clinic
Mayo Clinic is a US-based medical centre. In January 2017, Mayo clinic for Individualized medicine and Tempus, a healthcare institution that focuses on providing cancer therapy using machine learning platforms announced their partnership. They do molecular sequencing and analysis for 1000 patients for immunotherapy research for lung, melanoma, bladder cancer, breast cancer and lymphoma. They aim to provide better treatments to cancer patients.
Cleveland Clinic
Cleveland Clinic is a US-based hospital. Microsoft announced a partnership with Cleveland Clinic in September 2016 to assist the medical facility in "detecting possible at-risk patients under ICU care." Cortana, Microsoft's AI digital tool, was employed by the researchers to access predictive and advanced analytics. Cortana, which is used by 126 million Windows 10 users per month, is part of Microsoft's Intelligent Cloud sector, which had a 6% gain in revenue, or $1.3 billion, in 2016, according to the company's annual report.
Massachusetts General Hospital
It is a US-based healthcare institution. Massachusetts General Hospital announced its partnership with NVIDIA as a founding technology partner in April 2016. It aims to provide resources for AI in healthcare for accurate disease detection, better diagnosis, patient treatment and management. NVIDIA has NVIDIA DGX-1 deep learning supercomputer which was installed for the mass and was revealed to the world at the GPU Technology Conference in 2016.
Johns Hopkins Hospital
John Hopkins is also a US-based hospital. The Johns Hopkins Hospital has launched a hospital command centre that uses predictive analytics to improve operational flow. The Judy Reitz capacity Command Centre, which receives almost 500 messages per minute and pulls data from 14 distinct Johns Hopkins IT systems around 22 high resolution, touch screen computer displays, was designed in collaboration with GE Healthcare Partners. It aims to provide customised AI enable treatment plans to improve patients' health.
UCLA Medical Center
Edward Lee and Dr Kevin Seals of UCLA presented the science behind the creation of their Virtual Interventional Radiologist (VIR) at the Society of Interventional Radiology's annual meeting. This initial VIR prototype is now in testing mode and is being utilised by a select group of UCLA health professionals, including "hospitalists, radiation oncologists, and interventional radiologists". The AI-powered application allows the referring physician to connect with the patient in real-time, such as an overview of an interventional radiology therapy or the following stages in a treatment plan.
Novant Health
Novant Health's Institute of Innovation and AI was established to deliver more individualised treatment plans, patient care, and superior problem-solving solutions. They are well-known for their ability to cure strokes. They can better diagnose brain disorders and their chances of survival following surgery with AI-enabled technology. They analyse and scan the brain with computer vision algorithms to find trouble areas faster. The cloud-based approach aids in sifting through massive amounts of data from previous scans and predicting results.
Narayana Health
It is an Indian based healthcare institution. Narayana Health has established its own Institute of Robotic Surgery, which will perform prostate, renal, gynaecologist, and head and neck cancer procedures utilising the Da Vinci Surgical System. IMMAST is known for its minimal access surgery, which ensures that patients receive safe care with little stress. They also provide students with a lot of hands-on experience and instruction in the sector they want to work in.
The Mount Sinai Hospital
Mount Sinai Hospital is a prestigious US hospital with a strong reputation for clinical excellence. They deploy a range of AI-enabled technologies to serve a diverse global audience. It is recognised as one of the greatest hospitals in the country, and its name appears on the list of the best hospitals for 2021-22. They have received certification as a Disease-Specific Stroke Center, allowing them to launch the first geriatric emergency department. It is one of the country's largest and most advanced inpatient transfer programmes.
Apollo Hospital
Apollo Hospital in India has released several AI-enabled technologies to aid in the analysis of prediction risks of heart illness in patients and the development of innovations to aid patients in the early stages of chronic disease. Apollo Hospitals' latest AI solution leverages Microsoft Azure to give actionable data to physicians, allowing them to provide "proactive, pre-emptive, and preventive" care to at-risk patients. This also enables them to provide "more thorough" advice to patients, such as specific lifestyle change recommendations.
Brigham and Women's Hospital
Brigham and Women's Hospital is a well-known medical facility that has made extensive use of artificial intelligence and continues to incorporate AI technologies into treatment operations to improve patient care. As the nation's AI leader, they are well-positioned to bring AI's promise to hospitals. They, together with Harvard Medical School and other academic institutions, create an atmosphere in which significant data may be extracted to further AI.