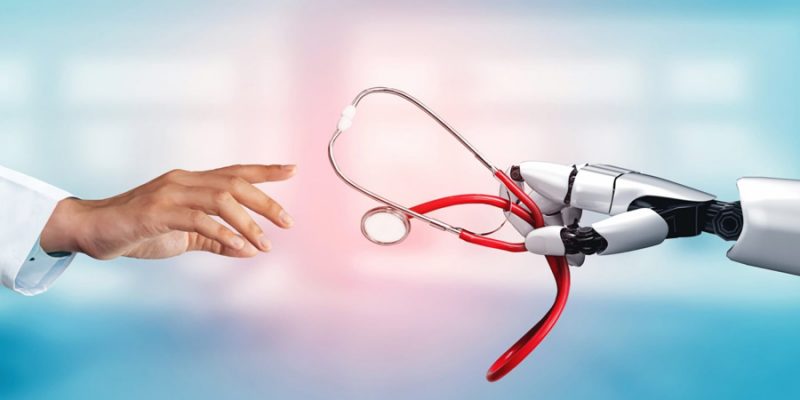 Artificial intelligence courses to enroll in for healthcare professionals to learn AI in healthcare
Artificial intelligence has successfully presented itself as a significant driver of healthcare transformation leading the industry to a revamped landscape. Ever since the pandemic began, AI-powered applications have exhibited a high level of competence as compared to conventional healthcare technologies. The advantages of artificial intelligence are spread across various fields of healthcare starting from inventory management to striking off inequalities. For healthcare professionals, it has become a fundamental subject to know how AI in healthcare is operated. Therefore, here are some artificial intelligence courses that will imbibe the knowledge of AI in healthcare in healthcare professionals.
Oxford AI Programme
The University of Oxford provides this artificial intelligence course where students are entitled to learn AI algorithms, mechanics, potential and drawbacks. The course also exposes students to various AI-powered applications and how it operates from scratch. This is a six-week remote learning program encouraging healthcare professionals to be educated with the pragmatic side of AI-powered applications.
AI in Healthcare
An interdisciplinary course helping healthcare professionals involved with computer science as well as patient care to understand the correlation of healthcare and artificial intelligence. Interested candidates can check the website of Stanford School of Medicine to enrol in this professional program. The learning outcomes include understanding the benefits of artificial intelligence in science, patient care, medicines and evolving technologies.
Artificial intelligence for Executives
The specialized artificial intelligence course is offered by the University of Navarra, IESE Business school. As the healthcare industry is constantly adopting advanced models of AI-powered applications, the need to learn the potential of AI in healthcare is rising. Subsequently, realizing this gap, the curriculum of this course is designed. Not only healthcare professionals but other executive positions from different industries also access this course to understand data science and artificial intelligence. This is a 5 week long online class with a live teaching and learning process.
AI for Executives
Positions in the industry that are not directly engaged in operating technologies but consist an important role in the decision-making process can avail this artificial intelligence course to understand the implications and process of integrating AI in healthcare. Experfy offers this course to the highly designated professionals of the industry. This will empower healthcare professionals to enhance effectiveness in the industry by legitimate employment of AI-powered applications.
Health Data Science
Columbia Business School imparts this artificial intelligence course to healthcare professionals who are involved with research in applied sciences and healthtech progress. This is undertaken by healthcare professionals who seek a greater understanding of digital health and AI in healthcare and further intends to engage themselves in its implementation.
Competing in the Age of AI
An integrated course offering intense knowledge of data analytics and AI in healthcare is especially meant for the strategies and planners of healthcare organizations. None other than, Harvard Business school extends this course in the form of live online classes. Insights on how to manage the oversaturation of data and achieve the desired growth are also included in the lesson plan.
Artificial Intelligence and Data Science For Leaders
Leaders of healthcare organizations across the healthcare industry are encouraged to take this course who are striving to implement advanced levels of healthtech in their organization. The University of Chicago has initiated this artificial intelligence course for a duration of eight weeks. The advanced learning program enables healthcare professionals to redefine the way employees engage in technological operations.
Applied Artificial Intelligence for Healthcare
Offered by Harvard University, School of Public Health to the healthcare professionals who lack knowledge of data science. The masterclasses engage students in group discussions where data scientists and medical providers learn about each other's works and duties. While case studies are an imperative part of the curriculum, prospective AI in healthcare and AI business models are also imparted here.
Artificial Intelligence in Healthcare
MIT Management Executive Education attempts to enlighten healthcare professionals with AI innovation. This curriculum helps them to understand the role of natural language processing, AI and ML and data analytics in healthcare management and disease detection.
AI Leadership for Healthcare
The University of Maryland extends this artificial intelligence course to healthcare professionals who intend to lead the team to implement AI in healthcare. Moreover, the learners of this course are also imparted with leadership skills in the digital economy and result in facilitating the growth of the business.