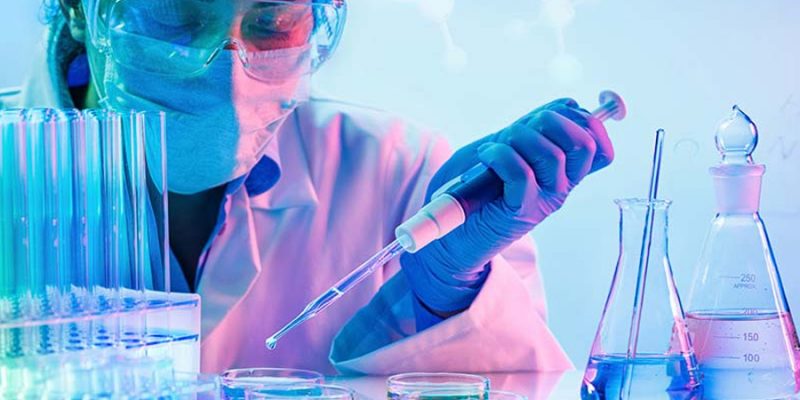 Healthcare organizations are progressively focusing on technology developments in the coming years
The worldwide medical industry was severely damaged by the coronavirus pandemic. The healthcare technology trends show that the industry is growing slowly, but steadily. Advances in healthcare technology, including artificial intelligence (AI) and digital technology, are paving the way for better virtual care by dealing with emergencies. Healthcare technology developments include telemedicine, mobile health, virtual conferencing, and the internet of medical things (IoMT).
Patient First Approach
'Patient First' is an initiative that aims to develop healthcare IT solutions that would help individuals to learn more about their health. Patient First seeks to educate patients and simplify their user experience through responsive health and technological advances. Patients can learn about possible health issues, risk factors and develop an understanding as to what they can do to address them. In 2022, the 'Patient First Approach', which aims to make individuals self-aware and motivated about healthcare, will remain popular.
New Methods of Drug Development
One of humanity's greatest scientific breakthroughs may be the development of multiple safe and effective Covid-19 vaccinations in less than a year. The process was sped up not just by regulatory expediting, but also by certain improvements in the medical trial design: virtual clinical trials, which were mostly conducted online that lowered the burden of participation. If they are paired with a culture of collaboration rather than the rivalry among pharmaceutical businesses, they might pave the path for a bright future in the drug discovery sector.
Virtual healthcare has grown as a result of the convergence of technology and healthcare, which implies more online appointments, real-time TVs, and remote treatment. Physicians would be required to monitor vital signs and maintain track of the patients' health problems. This is easily accomplished through remote patient monitoring (RPM). Internet-based gadgets like health bands, blood pressure cuffs, blood-oxygen sensors, IoT glucose meters, and IoT thermometers are examples of RPM tools.
Nanomedicine
The medical application of nanotechnology on an is atomic, molecular, or supramolecular scale is known as nanomedicine. Nanomedicine has applications in imaging, sensing, diagnostics, and medical device distribution. Researchers are working on novel nanomedicine approaches that will target specific cells and their discoveries will be deployed in 2022.
Health Equity
Health equity is one of the most significant topics of technology in healthcare today. Health equity refers to the elimination of inequitable and preventable health disparities across population groups due to social, economic, demographic, or geographic reasons. During the pandemic, disparities in health care access based on race, ethnicity, and location grew. In 2022, there will be a greater focus on socioeconomic determinants of health, diversity equality, and inclusion.
5G enabled Devices
To reach their full potential in healthcare, the key drivers of cutting-edge technology AI, IoT, and big data need a solid and lightning-fast internet connection. The most immediate benefits of solid real-time connectivity will be seen in telemedicine, which will provide millions of patients with better access to care. But that's only the beginning. More connected gadgets and genuine data streams bring up the possibility of a revolutionized healthcare system. Sensors and medical devices linked to 5G have near-zero latency which allows them to collect and send data virtually and quickly.
Data Sharing and Interoperability
Due to the testing and findings of COVID-19 vaccinations, 2022 may deal with a lot of additional data. This year, interoperability will be critical in healthcare technology and it will, in fact, be a top focus. The continuous developments in the US health industry's IT infrastructure will include data exchange and interoperability. As a result of the latest healthcare technology and better and secure data exchange and interoperability systems, we may predict that integrated care services will be more available in 2022.
Healthcare's Digital Assistance
Digital assistants like Alexa and Google Home, have revolutionized how people engage with technology and in 2021, they will play a similar role in healthcare. Natural language processing and ambient listening have obvious uses in the collection, analysis, and interpretation of health data. Epic and Cerner, the two leading electronic health records (EHR) systems, started incorporating voice-enabled virtual assistants into their software in 2020. Sankara, an artificial intelligence firm, has released a new voice assistant that can listen to and interpret a physician-patient interaction without even being prompted by speech instructions.
Telemedicine
Telemedicine reached new heights in 2021 and is expected to be a popular health technology in 2022. Telemedicine applications can make excellent care more accessible, which would be beneficial to the mental health sector in the United States. Physicians can use modern technology in healthcare, such as video conferencing, to conduct counselling sessions or treatment and can communicate with patients using the chatbox function. Telehealth technology also allows people with mental illnesses to obtain high-quality care at any time and from any location.
Wearables
Fitness trackers have been popular for years, with FitBit– shipping 9.9 million units in 2019. However, the next wearables trend in medical technology is more specific. Wearable continuous glucose monitors (CGMs) are destined to become the new normal for diabetics. Wearable CGMs eliminates the need for frequent glucose testing by monitoring blood sugar levels in real-time. Users may witness the instant effects of diet and exercise and adjust their lifestyles as a result. It can also detect hyperglycemia conditions right away.