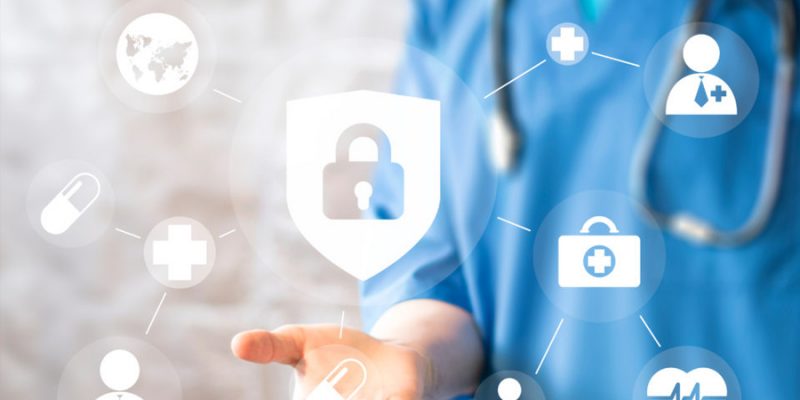 Endpoint security mandatory to avert cyberattacks endangering cybersecurity in healthcare
Rapidly emerging healthtech applications like telehealth, remote staff software, and other healthcare management components necessitates the phenomenon of IoMT (internet of medical things). With various remote technologies, the advent of connected devices is increasing from time to time, causing the healthcare IT network to become vulnerable to cyberattacks. Healthcare cyberattacks are commonly cast through end-users devices. Thus, strengthening the provisions of endpoint security is vital besides other vulnerable points of concern. Endpoint security usually concerns devices, applications, and software that are used for end results, perhaps which allows users access information from a central network. This entrance, if not protected with robust security, can pose a significant threat to cybersecurity in healthcare.
BYOD and Pandemic
Pandemic-induced work situations have forced the healthcare industry to move to a remote work environment, contradicting the nature of healthcare responsibilities. Other than doctors and medical professionals who are directly associated with patient care, everyone was encouraged to work remotely. This facilitated multiple devices and networks to connect with the private network of the healthcare organisations unlike earlier when only permitted and exceptional devices were allowed. Subsequently, making the network vulnerable to cyberattacks as cybersecurity in healthcare was not prepared for such a rapid transition. Besides, the practice of BYOD or bringing your own device has called for augmented cybersecurity in healthcare so as to strengthen endpoint security.
Major Challenges
The hastened shift to innumerable IoMT has wide open multiple shortcomings of the cybersecurity policies of the healthcare industry, which led to overlooking of some crucial circumstances and adoption of advanced endpoint security measures. Employees connected to the private network were not trained adequately with the skills to tackle cyberattacks. Often patient data leakage is associated with IoMT and BYOD, which again mandates the requirement for endpoint security in healthcare cybersecurity. Moreover, insufficient security controls in restricting and allowing devices, lack awareness regarding the use of personal devices when connected to a unified network, and absence of legal licensing procedures.
Endpoint Security Protection
Network security provisions are not sufficient to manage endpoint security. In order to monitor and protect IoMTs and other end-devices, endpoint security protection is mandatory. This will ensure supervision across all endpoint connections and devices. Installation of endpoint security tools is placed appropriately at the edge of the network to form protection along the brink, to safeguard the network from harmful endpoint connections.
Blend of Endpoint and Network Security
By combining the benefits of both endpoint security and network security healthcare organisations can emerge with a strong strategy for cybersecurity in healthcare. Further, the program will include both devices and people into the protection space so as to ensure end-to-end encryption of the healthcare network from a centralised system. Integration of both will enable the healthcare network to limit entry points to only authorised users when they are especially dedicated to private information.
Endpoint Protection Platform
Perhaps a basic minimum endpoint security tool, that will prevent malware attacks by identifying them in real-time. The software helps in inspecting devices and IoMTs as they enter the healthcare network. It is also referred to as a traditional anti-virus tool, best afforded for filtering endpoint intrusion.
EDR
An advanced technology for endpoint security, that must be considered by healthcare networks, is Endpoint Detection and Response. By interrogating endpoint users' credibility, they offer license and permission. This also aids in detecting suspicious intrusions into the network, and further determines and identifies irregular operations of the end devices. This tool is also preferred for initiating a response to malware attempts irrespective of the high number of devices carrying it.