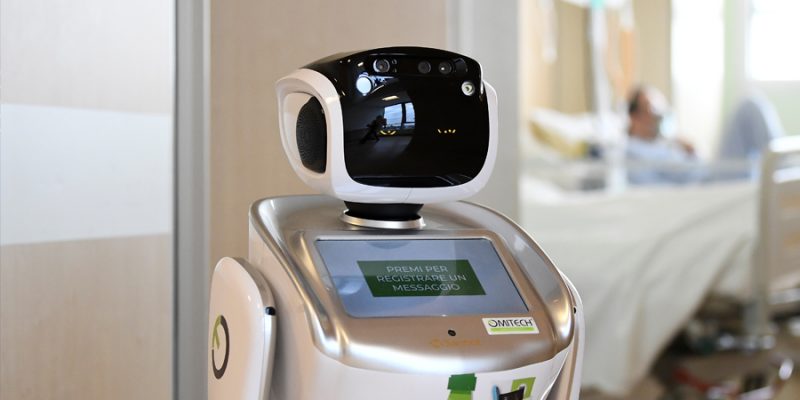 Top healthcare robotics companies that deserve your thorough observations to make a mark in 2022
Healthcare robotics has immense potential to transform the performance of the entire healthcare industry by facilitating automated healthcare operations as far as possible to enable healthcare professionals to focus on their primary job of patient care. Robotics in healthcare is appearing to be a progressive innovation prompted by healthtech. By replacing human hands in mundane and repetitive works with more accurate and efficient machines, healthcare robotics is assuming a secure position in the industry. Consequently, numerous healthcare robotics companies are emerging with new kinds of settings offered by their applications of robotics in healthcare.
Ekso Bionics
Exoskeleton developing healthcare robotics company, which aids patients with impairment arising from paralysis by providing them rehabilitation through the automated healthcare system. The healthcare robot is placed in130 healthcare organizations for its promising results that appeared from patients who have successfully gathered the courage to walk again.
Medrobotics
The company developed Flex Robotic System, which has stunned the entire healthcare industry with its capability to access complicated human body parts such as the ear, nose, throat through a thin pipe-like structure. This also assists surgeons in minimally invasive surgery to maintain precision and accuracy of the placements of equipment rightly through high-definition visuals of the elements. The 'Flex Robotic System' was first introduced in 2015 and the company exists since 2005 in Massachusetts.
Hansen Medical
Since 2002, the healthcare robotics company is specializing in catheter-based technology and has forwarded two types of surgical robots that can assist in electrophysiology and vascular diseases. The two types of healthcare robotics are namely 'Sensei Robotic Catheter System' and 'Magellan Robotic System'.
Aesynt
The healthcare robotics company develops non-surgical robotic solutions meant for sterile compounding and has 80 clients across the world, who are basically pharmaceuticals and biotech companies. By employing health robotics IV automation, the workflow can be improved. The automated healthcare system manufactured by Aesynt is extended to the clients for medication management that includes obligations like connectivity, security, and visibility.
Innovation Associates
One of the oldest healthcare robotics companies on the list and specializes in pharmacy automation lately. Automated healthcare solutions are developed aiming at reducing the workplace pressure of medical professionals and healthcare data scientists. PharmASSISTROBOTx is the robotic system provided by them, which performs dispensing activities and enables its user to adjust size and volume accordingly, besides it is also efficient in evaluating its own performance through data mining.
Barrett Medical
WAM arm developed by the company is a robotic arm powered by artificial intelligence. The robotic arm can directly communicate with humans with subtle forces. The robotic solution has been enlisted in the Guinness book of world record for its appreciative quality of physical interaction demonstrated to the world.
Aethon
The healthcare robotics company manufactured an automated healthcare solution that is TUG, which is able to deliver medical equipment and supplies across healthcare organizations and has the potential to deliver about 50,00 orders in a week. Touch screen sensor is used to operate the healthtech system and manifolds racks and carts are stacked into the system for sufficient mobile delivery facility. The healthcare company is based in Pittsburgh and has received appreciation for the robotic solution that can also charge on itself.
Cyberdyne
The Japanese robotics company specializes in various kinds of robots and one such innovation is the HAL robot suit that is dedicated to healthcare robotics. The healthcare robot is able to operate in human caregiving facilities by bolstering the human ability as well as in factory-related work that engages heavy load activities.
Verb Surgical
Occurred after the partnership of Johnson and Johnson and Google's Alphabet. Verb surgical is looking forward to building a digital surgical platform that will offer surgical solutions. By employing medical instrumentation from Ethicon by J&J and big data from Google, the robotics solution will cost much lower than any other digital surgical platforms existing. The automated healthcare solution was coined in 2015 when the merger took place.
Hocoma
Healthcare robots meant for neurological patients who require movement therapies are developed by this Swiss-based healthcare robotics company. While working with 50 healthcare partners worldwide, the company assures sensor-based devices for therapeutic rehabilitation. Disabilities occurring from a cerebral palsy, stroke, an injury that affects the normal functioning of the nerves are assisted by the exoskeleton manufactured by Hocoma.