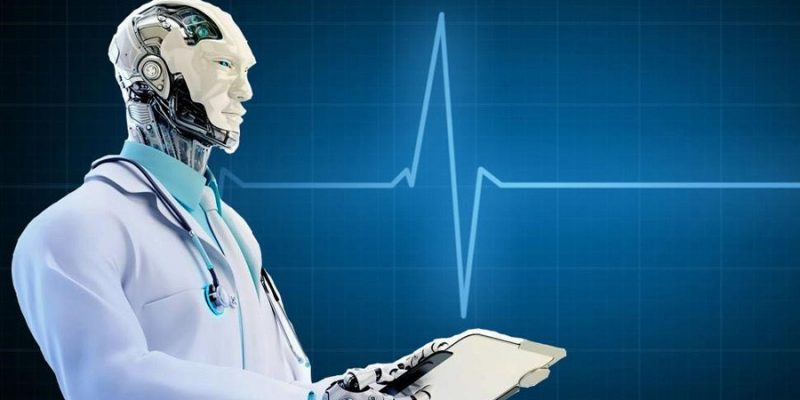 The utilization of health-tech gadgets in the healthcare industry has become increasingly important.
To provide fresh insights into treatments and pharmaceuticals, health IT trends and Artificial Intelligence(AI) is being integrated into every aspect of the healthcare business. The utilization of health-tech gadgets in the healthcare industry has become increasingly important, especially as the globe grapples with Covid 19. Health-tech tools are virtual aid that is made available to the general public so that individuals may benefit from them during tough times. In terms of digital adoption, the healthcare business is not far behind the rest of the globe. Following the Covid19 outbreak, the general public recognized the relevance and significance of health-tech tools.
Internet of medical things
The healthcare industry has been reluctant to respond to the big data trend compared to other industries. As a result, AI and big data in healthcare is still in its early stages. For example, healthcare and biomedical big data have yet to interact to better healthcare data with molecular pathology. This type of convergence can help interpret a variety of modes of action or other areas of predictive biology. As a result, to determine an individual's health status, biomolecular and clinical information must be merged.
Decision support and clinical analytics
Healthcare providers want to make the best decision for their patients, but they frequently need help doing so. Because the vast majority of providers have implemented electronic health records, they now have access to the essential large data required for clinical analytics. Data analytics can be patient-focused, such as comparing a diabetic's HbA1C readings over the previous two years to benchmark data from other non-diabetic patients or creating risk ratings for post-surgical infections using algorithms.
Increased Drug Development
Aside from research, the process of identifying new pharmaceuticals and therapies for a certain condition or disease necessitates a complete and arduous task. All of the data needed for the research may be found using healthcare data science methods, which not only contain massive amounts of data but can also offer the researcher the precise outcome of data quickly after sorting the proper one out of all. Data science in pharmaceuticals is extremely important in the clinical trial procedure, which might take decades to discover the right candidates for the study.
Optimization of Functionality
Digital transformation is a hot issue right now, and healthcare data science is quite useful for utilizing healthcare systems that can operate to evolving requirements. As an example, you might assist physicians with reminding them of appointments, capturing data, searching for essential data on the cloud, and so on. Users can modify device settings to obtain automated performance, which is likely to be learned using data science approaches.
Health surveillance
Big data analytics, in conjunction with the internet of medical things, is transforming how statistics and vitals are recorded. In addition to simple wearables that can monitor a patient's health, there are more complicated wearables on the market. New medical advancements allow for the monitoring of a patient's blood pressure, oxygen levels, and other important signs. Continuous monitoring of body vitals combined with sensor data gathering can help healthcare organizations keep people out of the hospital by identifying possible health issues and treating them before they deteriorate.
Genomic Information
The multidisciplinary subject of genomics and data science pays well and is a key position in pharmaceutical corporations. Genome sequencing is presently in an extraordinary phase, allowing scientists to complete the procedure in hours. In the pharmaceutical industry, data science has considerably replaced manual effort with a more efficient automated intervention that aids in recording, storing, analyzing, and receiving genetic data.
Adherence to Safety
Big data provides unstructured and dispersed data on rising pharmaceutical themes. Pharmaceuticals are frequently in need of result-oriented data concerning treatment or prescription. Although it is simple to search and acquire information, it is critical to consider if the information obtained is reliable. However, data science technology aids in overcoming this issue. Analyzing the credibility before making a mistake might help to avoid the occurrence. Thus, data science aids in the screening process before the production of a hazardous chemical.
Sales Operation
In the pharmaceutical sector, sales competition is intense. Healthcare data acquired from patients throughout the world may assist pharmaceutical companies in simply identifying their specialized markets, as well as locating underdeveloped areas where they can benefit greatly without interruptions. With data science in pharmaceuticals facilitating medical management, it is now much easier to identify and reach out to the appropriate patients at the right time.
Medical imaging
Big data analytics for healthcare, according to Carestream, may change the way images are read: algorithms constructed via the analysis of hundreds of thousands of photographs might detect patterns in the pixels and convert them to a number that would help the physician in diagnosis. They also believe that in the future, radiologists may not need to look at photographs at all, instead analyzing the output of systems that would study and memorize many more images than they could ever recall in their lives.
Creating novel treatments and breakthroughs
The following healthcare analytics explanation focuses on working toward a more hopeful and bold future in medicine. Big data analysis in healthcare has the potential to aid in the development of novel treatments and drugs. Healthcare specialists may reveal possible strengths and defects in trials or processes by integrating historical, real-time, and forecasted data, as well as a coherent blend of data visualization techniques.