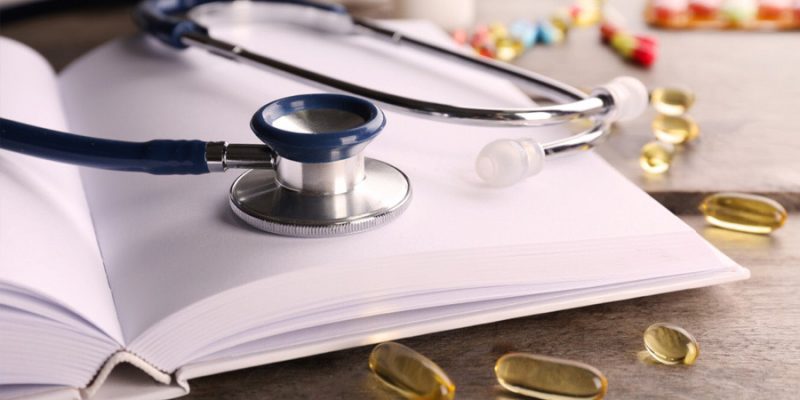 Digital therapeutics is the use of digital technologies to help in illness management.
Chronic illnesses are on the rise in India, placing an additional burden on the healthcare system. Diabetes affects 9-10% of the population, whereas hypertension affects 24% of the population. According to the WHO and recently verified by Redseer, noncommunicable illnesses accounted for 63% of total mortality in India, with cardiovascular diseases (CVDs) accounting for 27%. CVDs alone account for 45% of mortality in the 40-69 age group. Diabetes affects over 75 million individuals in our country, placing India second only to China in terms of diabetic patients (As per the Redseer report). Instead of statistics, consider your family: at least one member has high blood pressure, diabetes, or cardiovascular disease.
The frequency of chronic diseases was certain to climb as India advanced along the economic and social development curve. Worrying is the rate at which chronic diseases are spreading. Even people in their 30s are having health problems as a result of stress and sedentary lives. Obesity is a worry in nearly every family, and spending more time and money on health is becoming more frequent.
A chronic illness patient's healthcare journey typically includes doctor appointments, regular vital sign monitoring, medication purchases, lab testing, dietary changes, and monitoring and recording of all developments. Living with a chronic disease and its complications, as well as a lack of sufficient healthcare infrastructure and expertise, makes a chronic disease patient's day-to-day existence stressful. A household's overheads are increased by the financial burden of maintaining a chronic sickness. Overall, living with chronic disease may be taxing not just on the patient but also on their family.
Our country has experienced an increase in not just consumer adoption of digital players for e-commerce, but also the introduction of e-players across industries in recent years. Digital Therapeutic Apps are assisting in the comprehensive treatment of chronic illness patients' concerns. Many start-ups have emerged in the last five years that focus on applications that give full-stack solutions to chronic illness patients, allowing them to depend on technology rather than human interaction to better manage their chronic conditions. They are utilizing the ubiquitous availability of cellphones, wearable technologies, and increased internet usage to assist patients in managing their conditions for improved outcomes. These new businesses are attempting to fill the void left by both public and private healthcare providers. These applications and their IoT technologies also assist Doctors in monitoring their patients' health problems in near-real time. Doctors may simply schedule visits for patients using their smartphones, and the conveniently accessible patient data on these applications allows them to handle patient follow-up more efficiently.
What exactly are digital therapeutics?
The use of digital technology to aid in sickness management is known as digital therapeutics. It connects physicians and patients via a smartphone app. This method employs data from wearables, health monitoring devices, and self-reporting to enable patients to manage and monitor their chronic diseases on their own. A team of food, exercise, and mental health specialists typically counsel patients on how to make overall lifestyle changes in the feedback. Monitoring, incentives, and design thinking are all utilized in digital treatments to promote patient engagement and assist them in managing and staying on track with their health. The therapies are meant to improve patient-reported outcomes as well as disease signs including blood glucose, blood pressure, and pain. Digital treatments, in general, improve treatment adherence and lifestyle.
Digital therapies address the following issues (DTx):
The spectrum of care
Normally, treatment should continue even after the patient leaves the hospital. However, although the doctor is constrained by the physical confines of the hospital to provide care, the patient is constrained by a lack of continuous access to the doctor, costs, and expertise. A clinician lacks simple and trustworthy methods of guaranteeing patient adherence to therapy. They have no idea how the patient is doing in the time between two hospital visits. Whether or not patients respond to treatments, whether or not the drugs have side effects, whether or if the patient follows their advice, and so on. Patients frequently receive substandard clinical outcomes since there is no real-time feedback exchange. Every day, the patient must make hundreds of decisions. There are several dangers associated with poor health management.
Chronic illness prevention and management
While DTx increases curative treatment response, it is also widely utilized to prevent chronic diseases. In reality, preventative health care is profoundly embedded in the DTx. Patients are informed about unhealthy behaviors through the use of health experts' knowledge and information. Regular health monitoring is an intervention in and of itself, educating a patient about his body's response to various stimuli. Patients are regularly encouraged to adopt a better lifestyle through reminders, rewards, and communication.
Home healthcare services are available
Certain digital therapeutic firms are putting together a variety of services on a single platform to deliver integrated treatment. As a consequence, people may consult with various healthcare professionals from the comfort of their own homes. Some platforms offer pharmaceutical delivery, lab testing, gadgets, and other services that make patients' lives easier. Healthcare e-commerce has tremendous use in making long-tail services and products available to individuals in tier 2, 3, 4, and rural locations.
Patient education is essential
It is vital to keep a patient informed not just about their health but also about the progress of the chronic disease. It helps people to make educated decisions that affect their overall health. The information is supplied through several channels and forms, allowing for large-scale patient education at a low cost.
Making the best use of healthcare data
So far, a lot of data has been generated by healthcare stakeholders, but it has mostly gone unutilized. For the first time, all of this fragmented data is bundled together and sent through DTx, and data analysis benefits every unique patient. The data is being utilized to aid decision-making, change lifestyle and health behaviors, and improve patient care.
Perspective paradigm changes
It was formerly considered that once a patient was diagnosed with a chronic lifestyle condition, they would have to live with it for the rest of their lives. However, advancements in medical care systems and certain lifestyle adjustments can now assist in the control of diseases that individuals are less aware of. However, with DTx, attitudes are progressively changing.