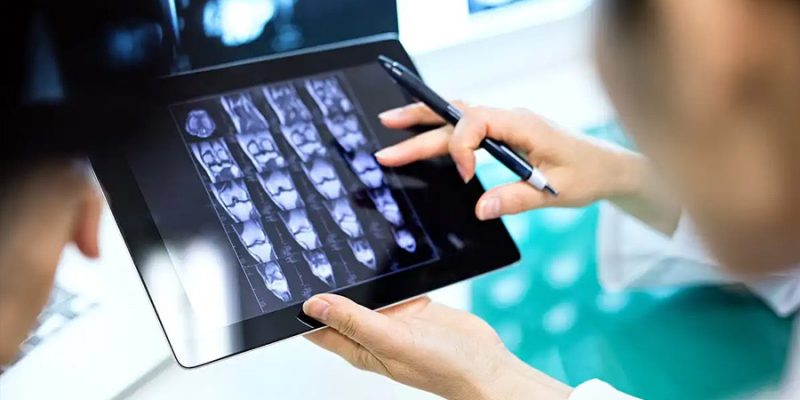 The CIO's position has changed over the past ten years to CEO's
The CIO's position has changed over the past ten years from that of a tactical IT leader delivering EHR and other programs to one of a strategic business leaders assisting the objectives of every other department in the company. The Chief Information Officer (CIO) has a unique understanding of how the business operates, from telehealth and remote healthcare management on behalf of patients to automation and data analytics activities in the finance and human capital departments.
One excellent example of a CIO who became a CEO is Suresh Gunasekaran. Before becoming COO and subsequently taking on the CEO position at the University of Iowa Hospitals and Clinics in 2018, he spent ten years as associate vice chairman of health system affairs and CIO of university hospitals and medical centers at the UT Southwestern Medical Center in Dallas. He was appointed president and CEO of UCSF Health in San Francisco in March.
According to Gartner and JMark, an IT service provider, hospitals in the United States will spend around $7,000 per employee annually on IT in 2021. The company predicts that healthcare IT spending would amount to $63 billion by 2025. Even though most health systems have limited funds, they are nonetheless investing in tools and programs that will help doctors and patients.
Additionally, CIOs are developing the digital teams that hospitals will use to provide predictive analytics, use artificial intelligence, and fortify the framework for patient interaction. The firms that understand how to use and safeguard data the best will have the greatest chance of success as data is increasingly becoming a valuable currency in the healthcare industry.
Additionally, CIOs are becoming inspirational leaders that inspire their people to complete the organization's purpose. They are demonstrating to their IT team members the influence they have on patient care, as well as demonstrating to clinical and administrative executives how technology can simplify their tasks and improve patient care. A chief executive with a CIO background will be valuable to firms with a focus on digital transformation and patient experience during the coming ten years.
When the COVID-19 pandemic broke out, Mick Farrell oversaw ResMed's global pivot, which resulted in a 350% increase in the volume of life-saving ventilators and breathing circuit manufacture, aiding in the worldwide preservation of hundreds of thousands of lives. Along with spearheading the creation and effective execution of Edwards Lifesciences' patient-focused innovation strategy, Mike Mussallem also solidified the company's dedication to charity and CSR. Anurag Jain, Chairman of Access Healthcare, has also devoted time to his venture capital business and philanthropy while seeing his company grow from 100 workers in 2012 to over 18,000 now.
The recipients of this year's prizes have also contributed to society at large by working outside of their organizations. Numerous of them have academic positions, serve on the boards of organizations and businesses that promote the health tech industry, or donate to charity causes. Nearly half of them not only run their day-to-day operations but also created or co-founded the businesses they run. They all share at least one thing in common, regardless of their varied backgrounds and professional experiences: by being loyal to their team, clients, and customer base, they have all assisted in taking their company to new heights.
Mick Farrell 
As the company's CEO, Mick Farrell is in charge of ResMed's objective to create and scale cutting-edge, worldwide, cloud-connected solutions that cure and keep patients out of hospitals, particularly those with sleep apnea, COPD, asthma, and other serious chronic conditions. Leading the way in digital health is ResMed. Over 133 million individuals have benefited from ResMed's help in the past year in terms of bettering their sleep, respiratory, and quality of life outside of the hospital.
Mike Mussallem
Since Edwards Lifesciences became an independent, publicly listed corporation in 2000, Mike Mussallem has held the positions of chair and CEO. With the introduction of life-saving and life-sustaining therapies like transcatheter aortic valve replacement, new resilient surgical valves created for active patients, and non-invasive hemodynamic monitoring, Edwards has established itself as a worldwide superpower in patient-focused medical innovations under his leadership. During his time there, he not only oversaw the creation and effective execution of the business's patient-focused innovation strategy but also solidified Edwards' dedication to charity and CSR.
Geoff Martha
Geoff Martha serves as Chairman and CEO of Medtronic, a $30 billion business with 90,000 workers, and he is responsible for carrying out the company's mission to use technology to enhance human wellbeing. In recognition of their quick actions during the epidemic, FORTUNE Magazine recognized Medtronic on its 2020 "Change the World" list. In 2021 and 2022, Medtronic was also included as a "Most Admired" firm. By being ranked as a prominent CEO by magazines like Modern Healthcare and the Healthcare Technology Report, Martha is acknowledged as a dedicated and creative leader. He joined Medtronic in 2011 and oversaw the largest acquisition in Medtech history—the purchase and integration of Covidien.
Anurag Jain
Anurag Jain is a futurist, businessman, philanthropist, and venture investor who is dedicated to directing mankind toward a better future by inventing answers to some of the most challenging issues the planet has to offer. He presently serves as the Chairman of Access Healthcare, a platform for healthcare services that uses AI and RPA to revolutionize the revenue cycle management sector. Since it first started in 2012 with 100 workers, it has grown to over 18,000 worldwide staff members.