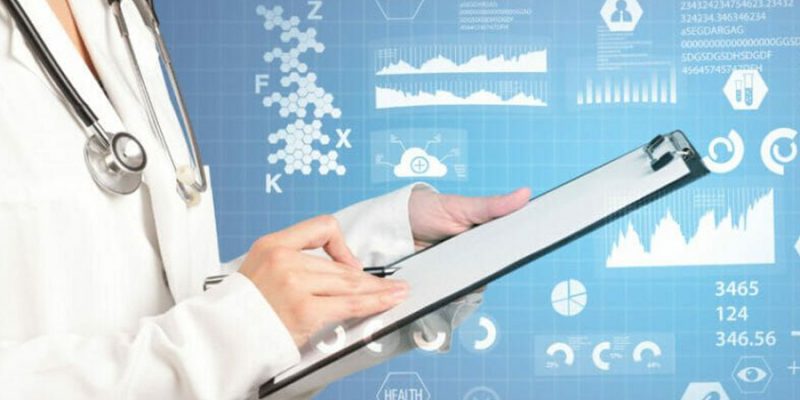 Here is a list of 10 Data Science Jobs in the Healthcare Industry to apply in March 2022
Data science is quickly gaining popularity in various industries, including healthcare. Medicine and healthcare are two of the most crucial parts of human life. Traditionally, medicine has relied solely on the discretion suggested by doctors. Thanks to improvements in computers and, in particular, Data Science and Biotech, it is now possible to collect exact diagnostic measures.
By merging all medical data with the appropriate tools and procedures, we can improve patient outcomes and reduce healthcare expenditures. This is where a healthcare data scientist comes in. The intersection of healthcare and data science is a hot topic in healthcare research and logistics. Data science is used in a variety of sectors in healthcare, including medical imaging, drug development, genomics, predictive diagnosis, and many others.
Analysts, researchers, and data scientists in this industry can take advantage of the expanding need for jobs. This article features the top 10 data science jobs in the healthcare industry.
Data scientists assist their business in achieving its objectives, data scientists oversee multiple levels of software production, data distribution, and computing. Data scientists work in various areas, with research, healthcare, finance, & government is among the most frequent.
Average salary: US$117,212
Medical Imaging Scientists
Medical Imaging Scientists use various imaging techniques like X-Ray, MRI, and CT scan to visualize the inner parts of the human body. Previously, doctors would physically review these photos and look for any anomalies. Deep learning tools in data science have now made it possible to detect such small defects in scanned photos.
Average salary: US$53,672.
Genome Research Analyst
An ideal Genome Research Analyst (GRA) would work independently to interpret and curate data from scientific literature and databases, classify biomarker variants and summarize large amounts of information to provide reasoning behind those classifications to the head of clinical genomics of the organization.
Average salary: US$47,230 – US$51,338 P.A
Clinical Data Analysts
Clinical Data Analyst (CDA) performs all clinical data validation activities on assigned projects autonomously, as appropriate for their level of experience and/or project responsibility. Technical expertise on data validation activities, Data Management papers, and data cleaning matrices, such as Data Validation Specification, CRF Completion Guidelines, Protocol Deviation Specification, Mock Shell for Off-line Listing, and so on, will be provided. All tasks must adhere to company quality standards, SOPs/Work Instructions/Guides, ICH-GCP, and/or other foreign regulatory requirements.
Average salary: US$83,390
Bioinformatics Analyst:
As a Bioinformatics Research Analyst, you will contribute to the design, analysis, and end-to-end deployment of sequence data analysis. Your day-to-day activities will cover a large array of tasks including QC, analysis, and interpretation of Whole Exome data, panel data, RNA sequence data, defining pipelines for the process, validating them to the ACMG standards.
Average salary: US$87,590
Clinical Research Coordinator
A clinical data coordinator's main responsibility is to manage and organize data collected from various clinical research initiatives. Their duties include working with many departments, updating databases with accurate information, discovering errors and discrepancies, taking corrective action, and keeping track of all transactions.
Average salary: US$53,410.
Clinical Data Manager
The Clinical Data Manager II participates in the clinical data management activities for a project within a data management project team; including the processing of case report form (CRF) and electronic data in accordance with our SOPs, Good Clinical Practice, ICH Guidelines, and study documentation.
Study status tracking and associated metrics
Data Entry
Review and reconciliation of data listings
Identification of data issues and query generation
Updating of a database with query resolutions (paper studies only)
Average salary: US$113,116.
Bio-Statistician
Bio-Statisticians collect, analyze, and evaluate data and provide statistical support including experimental design and statistical analysis for routine clinical studies. In addition, statisticians' everyday tasks may include designing data gathering systems, Analyze routine clinical study data using the statistical methodologies according to the study protocol and regulatory requirements.
Works with investigators to formalize analysis plans and reporting specifications; advises as to the choice of statistical analysis strategies, reliability of measurements and identifiability of models, and interpretation and presentation of statistical results.
Average salary: US$76,884
Repository of Clinical Data Researchers
They have access to information from a clinical data repository that contains the electronic medical records of over 4.5 million patients. Recruitment planning, retrospective cohort studies, and observational studies can all benefit from the information in this collection.
The average salary is US$51,173
Machine Learning Scientist
Typical job responsibilities include researching novel data methodologies and algorithms for application in adaptive systems, such as supervised, unsupervised, and deep learning techniques. Research Scientist or Research Engineer are common titles for machine learning scientists.
The Average Salary is US$114,826
Experts in data science are required in practically every profession, from government security to the healthcare sector, and dating apps. Big data is used by millions of organizations, clinics, and government departments to prosper and get better consumer outcomes. Jobs in data science, especially in the healthcare and medicine industry, are in high demand, and this trend isn't going away anytime soon.