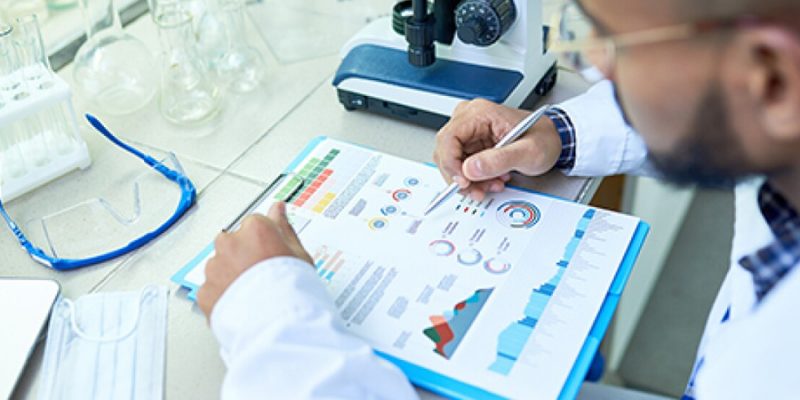 Data science is rapidly gaining traction in various businesses globally, including healthcare.
Data science is rapidly gaining traction in various businesses globally, including healthcare. Medicine and healthcare are two of the most crucial aspects of our life as humans. Medicine has traditionally relied completely on the discretion advised by doctors. It is now possible to gather precise diagnostic measures thanks to advances in computers and, in particular, Data Science and Biotech. The developing topic of healthcare research and logistics involves the junction of healthcare and data science.
Experts use data science in healthcare for medical imaging, drug development, genomics, predictive diagnosis, and more. Some Data science work positions in healthcare are:
Senior Data Analyst
The senior data analyst is a high-level support person who communicates with different departments & team members. The position necessitates the ability to successfully communicate across several departments, lead a team, and evaluate data.
A senior data analyst may make data-driven judgments that have far-reaching consequences for the whole firm. A solid grasp of data analysis — as well as how to successfully communicate findings to lay audiences — is essential, making this a leadership as well as a technical function.
They leverage healthcare data to meet administrative objectives and understand Methods of data storage and sharing.
Data Scientist
To assist their business in achieving its objectives, data scientists oversee multiple levels of software production, data distribution, and computing. These specialists, on the other hand, are frequently in charge of extra responsibilities such as data mining, system enhancement, and cybersecurity.
Data scientists work in a variety of areas, with research, healthcare, finance, & government being among the most frequent.
Financial Analyst Manager
Managers of financial analysts collect and analyze data on sales, profitability, and investments. This is a management position that necessitates the capacity to communicate effectively with team members, managers, and other stakeholders. Financial analyst managers help hospitals make prudent investment decisions, keep realistic budgets, and maximize OT efficiency.
Infrastructure Architect
They Ensure that all enterprise systems are operating at peak performance and that they are capable of supporting the establishment of innovative technologies and system needs. They can advise on the usage of IoT for monitoring patients and help in Cyber Security of the hospital data.
Medical imaging scientists
Medical imaging scientists employ a variety of imaging techniques to examine the inner workings of the human body, including X-rays, MRIs, and CT scans. Previously, physicians would examine the photographs physically to seek any irregularities. Data science's deep learning methods have since made it feasible to spot such little flaws in scanned photographs.
Clinical Data Researchers
Clinical Data Repository for Researchers
They have access to data from a medical data repository that has over 4.5 million patients' electronic medical records. The material in this collection can help with recruitment strategy, retrospective cohort studies, as well as observational research.
Analyst for Genome Research
An effective Genome Research Analyst (GRA) should work independently to evaluate and organize data from research journals and databases, identify biomarker variations, and synthesize huge volumes of data for the organization's head of clinical genomics to offer reasons for those classifications.
Data Engineer
Data engineers utilize their abilities to analyze and uncover patterns in data and make it more accessible and understandable.
Data engineers may create dashboards, convey trends, or assemble information into simple reports. This role is best suited for people with an advanced degree in data science since it requires an in-depth technical grasp of how to use databases, as well as the ability to decipher numerous languages of code.
Bioinformatics Research Analyst
As a Bioinformatics Research Analyst, one will help to develop, analyze, and deploy sequence data analysis from start to finish. The daily work will include QC, interpretation, and analysis of Whole Genomic data, panel data, and RNA sequence data, as well as creating pipelines for the process and verifying them to ACMG standards.
Bio-Statistician
Statisticians gather, analyze, and evaluate data to try to uncover trends and patterns that may be utilized to guide corporate decision-making. In addition, statisticians' everyday tasks may involve designing data gathering systems, disseminating findings to stakeholders, including advising on organizational strategy.