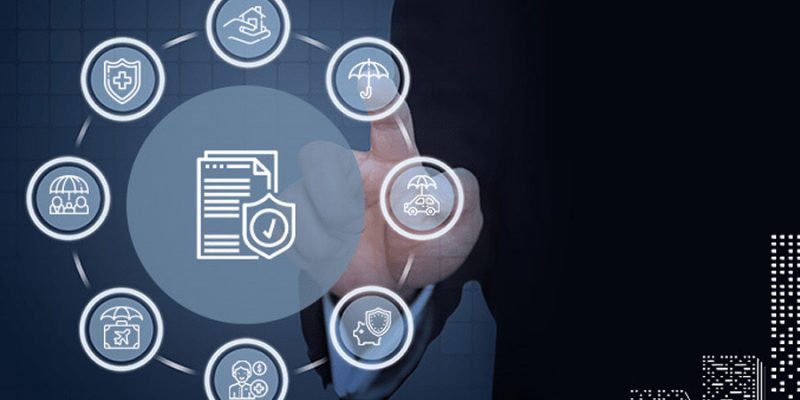 New-age Healthtech Startups are taking over the Insurance Space through subscription-based programs and smaller plans.
One of the most important areas for AI applications is healthcare. Today's most significant healthcare breakthroughs heavily include AI. For instance, AI accelerated the process of recovering from the nearly two-year-long COVID-19 pandemic's global impact. AI was used in the healthcare sector for a variety of tasks, including early COVID-19 identification, patient assistance, and drug repurposing. Research and Markets estimate that by 2021, the use of AI in healthcare in India would be worth Rs 431.97 billion, expanding at a rate of nearly 40%. This is especially important for a nation like India because there, the doctor-to-patient ratio is only 1:1456, much lower than the WHO-recommended 1:1000 ratio. According to the report, India's population is predicted to increase from 4.8:1000 in 2017 to 6.9:1000 in 2023 as a result of the growing usage of AI in healthcare. One of the ways is through Healthtech startups.
For a subscription fee, Healthtech startups provide virtual consultations, and unlimited access to doctors, medications, tests, and specialist consultations. All of these treatments are included in just one health plan, which is unheard of, and these modern health insurance start-ups, who identify as managed-care service providers, have you covered. While some of these companies do not yet have a direct license from the regulators, they are gaining ground as they revolutionize the market with ideas like subscription-based and bite-sized programs. These innovative start-ups are divided into three groups by experts: One is companies that provide wellness programs and employee insurance. The second category consists of retailers that provide OPD subscription-based plans. Providers of embedded insurance that democratize access to insurance come in third.
Such Healthtech startups also provide cashback on medical bills, lab tests, consultations, emergency services, remote care along with mental health care. Subscribers don't have to rely on tedious paperwork, third-party agents, and services to avail of healthcare services. All these benefits are obtained from a single app.
These startups share a common strategy such that they divide expensive premiums into smaller payments, making the product more accessible and inexpensive. Customers prefer to test out services before committing, which gives them more flexibility and control without exhausting their wallets.
The idea of selling group health insurance to smaller businesses that are not targeted by traditional insurers is currently gaining a lot of traction. It's a fantastic concept since large brokers, who monopolize the group health insurance market, found it inefficient to serve businesses with between 10 and 100 employees.
The market for subscription-based insurance solutions is expanding rapidly due to the growing interest in them. The obstacle is explicit regulations, though. Two categories of licenses are offered by the Insurance Regulatory and Development Authority of India (IRDAI): One is a distribution license, and the other is an insurer license, which is difficult to obtain. Two different dangers exist when starting an insurance company. The first is a capital risk, which mandates that insurers set aside money to cover a policyholder's claims. Then, in order to safeguard policyholder interests, regulatory risks must be mitigated.
As these Healthtech startups are in their early stage they take grievances very seriously. Such companies have a managed- care model with good grievance redressal mechanisms. IRDAI is also planning to provide a regulatory framework for the managed-care models. The company also tries to work with IRDAI-approved insurers under its group insurance ambit. This collaboration of IRDAI approves insures and the company's group insurance ambit will help the subscribers opt for a health insurance plan. This health insurance plan will be availed by the subscribers as a group cover.
It can be rightfully said that the new Healthtech startups are bridging the gaps in the industries. What remains are strict regulations and regulatory bodies. These will ensure that the interest of subscribers stays secured.