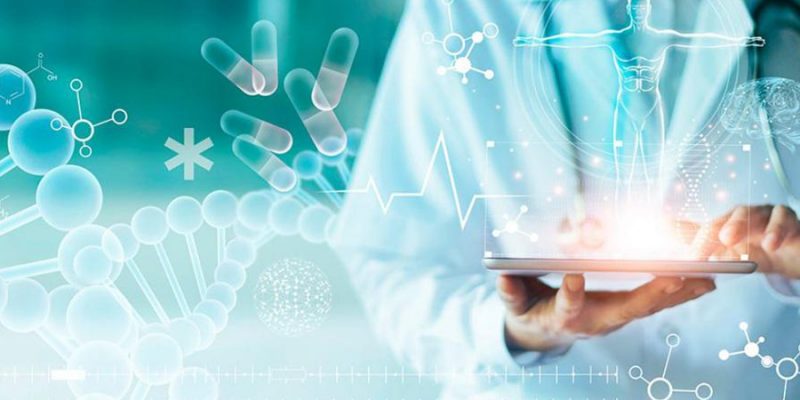 Global healthtech extensively impacted by AI in healthcare as technological development continues to evolve
Blurring lines of inefficacy in healthcare across the world is the evidence of strengthening global healthtech. The Healthcare industry is one of the most benefitted industries from artificial intelligence. The potential of self-analysis imbibed in AI, is what is preferred by industries all over the world. Almost all the healthcare organisations in the world are employing AI in healthcare operations in some or other, to increase efficiency and save resources like time and money. Recent innovations have assumed, enormous contributions from AI in healthcare, such as predictive analysis, telemedicine, and smart diagnosis.
AI in healthcare has exceptionally flourished, because of the large datasets that are available to healthcare scientists and technology developers from the strong shelf life of past records. Subsequently, these data build the algorithms that dictate the functions of AI in healthcare, making artificial intelligence perform impossible tasks within a fraction of time. Affirmations from exhibitions and forums happening around the world are suggesting interesting insights. These insights involve global healthtech progress in major continents like Europe, the USA, South America, and Asia. Hearing from the experts gives us a clear idea of how AI is performing in global healthtech.
Healthcare Impact of AI in the Asia Pacific
According to several scientists who participated in HL7, have to say that data analytics have been largely assisted by artificial intelligence, certainly facilitating physicians and medical professionals to perform their day-to-day activities faster than before. For a personalised healthcare outcome, it is important that AI and ML-guided digital transformation is initiated. After all, personalised patient care can only assure better healthcare outcomes, as predictive analysis contributes to preventing critical diseases in human beings. Besides, saving a large amount of money without compromising with effective treatment. Nevertheless, research collaborations can also be facilitated with AI in healthcare, as claimed by scientists from Asia, Japan and Singapore.
Overview of AI Lab
A scientist from London, while stressing data science and digital technology in healthcare, pointed out the transformation, that could be led by AI in healthcare. According to certain findings, data accessibility is directly related outcome of patient care. Besides the digital content of data, secured data exchange is also needed for the healthcare industry, in the advent of rising cybersecurity risks. Over the discourse, further plans associated with NHSX in London were also revealed saying that soon safe and ethical AI-driven technology will start developing, the UK healthcare system. Moreover, they also look forward to identifying problems in underserved areas with AI support.
AI In Genomics and Population Health
Experts from Harvard University introduced interesting prospective benefits of AI in healthcare, asserting that leveraging AI with sufficient data science equipment, can allow precision medicine for chronic diseases. Electronic health records providing information about genomic structures and genome sequencing experience across the world, can potentially change the face of preventive care strategies, and improve the overall population health as preventive care starts to surface rapidly. Health disparities occurring in each patient can be addressed with a strong base of treatment if alongside research cloud-based infrastructures are improvised as a critical practice.
AI in Argentina
Collaboration of data analytics and artificial intelligence was acknowledged by scientists from Argentina. The journey of adopting artificial intelligence into the healthcare system was in association with the health informatics department of the state, as according to the team of scientists, involved high-quality data is imperative to the deployment of successful AI in healthcare. Standards of patient care, safety, accuracy, and efficiency have increased by multiple times, as the new system started to function. However, the healthcare department is still in an ongoing process to further development outcomes.