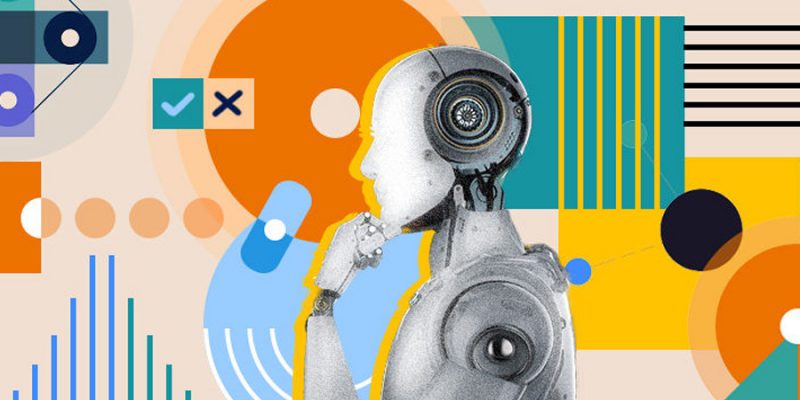 The application of AI may aid in the development of fresh and innovative product strategies, with the next step being the use of AI in global trade decision-making.
Pharma marketers are facing more obstacles than ever before to cut through the noise. With a number of platforms available to engage healthcare professionals and substantially fewer in-person possibilities owing to institutional constraints. With the rising requirement to establish a targeted digital approach to contact healthcare professionals, conventional sales pitches and bulk emails are becoming obsolete. Here are the 10 best practices for AI in Pharma marketing.
Obtain the most accurate information possible
AI technologies are only as good as the data they consume, any successful deployment must include clean, rationalized data that can be analyzed. As a result, some companies may need to upgrade to a more modern commercial database system that includes an industrial database schema and integrated sources.
Decision-Making
Producers will need to demonstrate innovation and distinction to build a case for new medication pricing that will be evaluated by payers, clinicians, and regulators in light of these developments. The purpose isn't only to establish pricing to recuperate research costs and meet profit targets, as is the case with traditional systems like International Reference Pricing (IRP) and Launch Sequence. AI can help speed up the collecting and processing of clinical evidence, market access data, and clinical trial findings that support the argument, which would otherwise take a long time if done manually.
Collaborate with experts
The implementation of AI in pharma marketing is a difficult issue due to the nuances of the unique terrain of healthcare and the intricacy of technologies that are still in their infancy. Marketers could consider partnering with experts being well in AI as well as the complexity of the healthcare and pharmaceutical industries until they have a good handle on AI developments and advancements.
Payers' Informed Decisions
Humana, a payer, and technology firm, teamed with IBM Watson Health in February 2021 to use the goal of using AI to improve and personalize member interaction, particularly interaction related to healthcare cost and benefits information. Agents, employers, and plan participants will be able to access correct benefits, pricing, and provider information thanks to the AI-enabled virtual assistant, which will be linked to the IBM Watson Health Cloud. The payer also intends to use AI to assist members to forecast their healthcare bills, which will help them save money.
Use only when the situation calls for it
AI applications are frequently industry-specific, so pharma marketers should make sure they are using technology that's designed with pharma and healthcare in mind and, eventually, HCP requirements – in mind. Collaborate with experts.
Predict roadblocks for Field Reimbursement Managers (FRMs)
IntegriChain is using AI and machine learning to create risk rating models that will allow Field Reimbursement Managers (FRMs) and other similar jobs to engage proactively on behalf of patients who are likely to face barriers in their trip – before the roadblocks happen. It may also connect clinical status data to certain other relevant information like dispensing, payment, and demographic data to create new predictive model features.
Verify optimal utilization
Professionals can use AI to automate time-consuming and laborious operations. Also, gain insightful information from the growing amount of data.
Predict the best pricing
Glass Box Analytics' Predictive Acquisition Cost (PAC), a medicine pricing metric supplied by Elsevier/Gold Standard, demonstrates how predictive analytics may be applied to optimize Maximum Allowable Cost (MAC). By integrating established techniques from other sectors and bringing the power of data analytics to medication pricing, PAC is a new treatment price category that far more closely reflects real acquisition cost. Through MAC Optimization, PAC assists Payers, PBMs, and pharmacies by tracking the real drug obtaining cost more successfully than AWP or any other current price type.
Determine which use cases are appropriate
AI is not a panacea for all marketing issues. Rather than thinking of AI as a panacea, advertisers should establish use cases that show how their brand's AI solution will address specific problems or help humans do specialized tasks inside their business.
Ensure that everything is in order
Instead of dictating the whole approach, AI can provide a marketing strategy that can be fed into pharmaceuticals' marketing strategies to aid in making intelligent judgments.