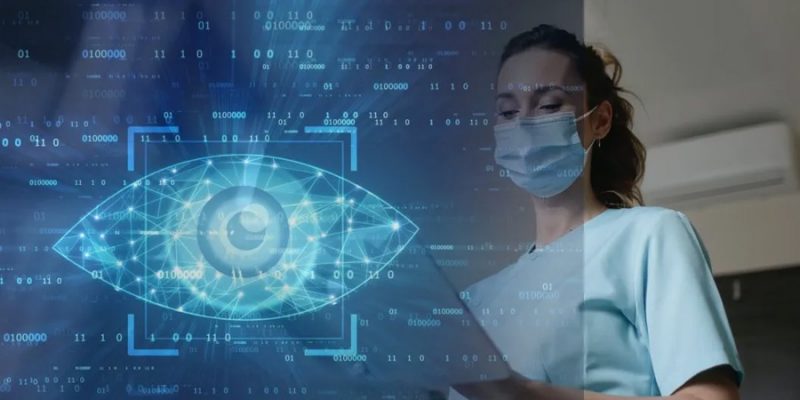 Top 10 applications of computer vision in healthcare elevating healthtech advancement
Computer vision in association with deep learning aids the healthcare industry to identify variable factors of a disease that could be otherwise neglected. Classifying images to reveal their actual nature, through the use of AI cameras, helps the healthcare providers to take into account the concerns erupting in the cells. Healthtech advancements have introduced multiple innovations and one of the incredible is computer vision in healthcare. Applications of computer vision have blessed the healthcare industry enormously.
Cancer Detection
It will not be a fallacy to say that conventional technologies involved in identifying cancer require physicians to lay hands on it so that the result can be generated. However, the emergence of AI cameras with deep learning objectives and algorithms has enabled machines to identify cancer at its very inception. Computer vision in healthcare is not only the camera that will facilitate visualization, but they are smart devices that help the industry to avoid mistakes. Often cancerous cells go disregarded, but AI cameras sense it at its early stage.
Medical Imagery
Some common uses of medical imaging are devoted to USG, radiography, endoscopy, X-Ray, and many other such disciplines. Intentionally or unintentionally, we have grown accustomed to these tests as doctors frequently suggest them. Barely any of us knew it was the most employed application of computer vision. Unlike earlier doctors refer to medical imaging for a clear idea of what a patient's body is suffering from.
SimulationBbasedSurgical Training
Except for diagnosis and detection of diseases, acquiring skills are also possible with applications of computer vision in healthcare. Experimenting on real patients becomes risky when performed by budding surgeons, therefore having artificial models and computer vision assistance to perform makes the process way more effective and reliable. Computer vision is also efficient in grading the surgical so that the doctor realises where to improve and how to.
Specialised Covid Scanning
Starting diagnosing patients with Covid concern to screening Covid appropriate behaviours computer vision in healthcare have significantly helped the population to stay safe. Special symptoms related to covid are embedded in the algorithms used to operate the AI cameras in diagnosis against Covid-19. This not only helps discover a Covid case early but also reflects the damages caused by the disease in the body. Moreover, social distancing and mask mandates are stringently monitored by computer vision and alarms each time, there is a violater around.
Health Monitoring
During surgery or ongoing treatment, doctors tend to monitor the developments in the patient's body. This can be either blood loss, degree of progress, or even deterioration. This allows the surgeon to take immediate steps and not delay their attempts. Health monitoring is a computer vision application that examines the severity of the disease at any given time.
Tumor Detection
Computer vision in healthcare have facilitated the detection of one of the most perilous diseases, that is, tumour. Within a matter of a moment, the results appear without even causing any trouble to the patient.  Accurate results followed by a diagnosis is what everyone wants so that critical situations are avoided and early therapies are done. Tumors in any of the organs in the body can be highly prone to a future catastrophe, thus real-time recognition can reduce the risk by many times.
Machine-Driven Pathology
Computer vision in healthcare is widely used as a tool to prevent human errors. Patterns of certain diseases are diligently reflected on the screen. AI cameras intelligently uphold the area of concern by all their capabilities to reduce the pressure on the medical professionals to immerse into a painstaking job of identifying, instead the time could be devoted to finding the right therapy.
Stretch Survival
Computer vision applications are effective enough in portraying an inconspicuous risk in the human body. The growth of a disease always happens secretively, and later transforms into a hazard. To alleviate these probabilities computer vision applications are sufficiently embedded with data to recognise a budding disease at its roots.
Patient Rehabilitation From Distance
After a hefty surgery and recovery, patients do not like to stay back at the hospitals for rehabilitation. They prefer it at home amidst their well-wishers. Subsequently, computer vision in healthcare has also facilitated this by a virtual monitoring system that keeps doctors aware of the developments in the patient body from a distance. AI cameras track the improvements and keep the doctor informed. Rehabilitation activities are advised over the digital media by the doctors.
Easy Analysis Of Result
Thoroughly glaring the diagnostic reports require doctors to spend a prolonged duration and appear to be a mundane task for numerous patients they meet in a day. Computer vision in healthcare has diminished the time taken to analyse results by reflecting the abnormalities in seconds.