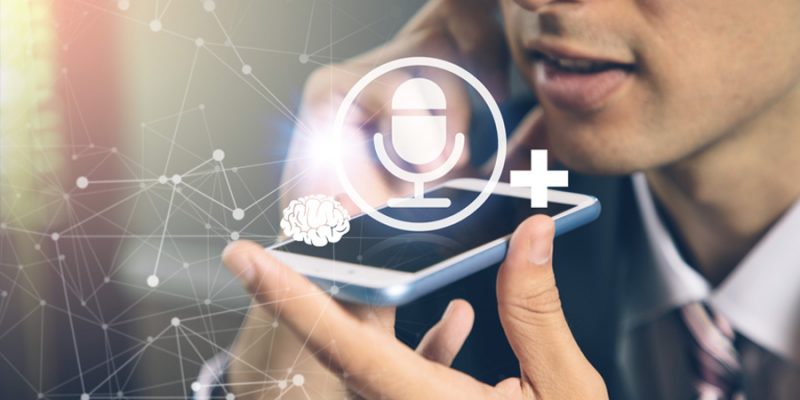 AI-powered virtual assistants can provide 24-hour care to a wide spectrum of patients and improve healthcare efficacy.
Voice recognition, also known as speech recognition or speech to text' vs. 'text to speech' systems, are AI-powered systems that can accomplish precisely what the name implies. They can easily convert voice to text and text to speech. One voice has been transformed to digital text; it may be utilized for a variety of things.
Voice assistants have become regular additions to several of today's most popular technology. Many people are familiar with Apple's Siri, Amazon's Alexa and Microsoft's Cortana speech assistants. However, these applications, in their current form on our mobile devices, are not well suited to the medical environment.
To converse largely through speech, voice assistants employ a natural language interface. On the other hand, virtual assistants do not always have a vocal interface. Both are equally capable, as the developer's choice of how to use the assistant determines its capabilities. To be helpful in a healthcare application, voice technology must be adapted to identify and interpret medical language.
Physicians and patients are the two main groups of people who might employ voice assistants in healthcare. Physicians frequently use software to take notes on patients, process data, and access records. Data organization is a key component of time savings, and voice assistants may be the answer.
Bots and virtual health guides
Many healthcare bots are now available on the market, and they can assess symptoms, offer advice, and connect patients to appropriate healthcare services. There are also AI-powered bots that work to assist those who are dealing with emotional stress or mental health difficulties. These 'virtual beings' may have text-based dialogues with patients about a variety of health conditions to provide them with timely advice. However, due to a lack of language proficiency or the inability to read and write, the vast majority of people in developing nations such as India are unable to participate in these text-based interactions. Voice AI has the potential to change patient care in this scenario.
Patients can communicate directly to the virtual assistant and express their anguish, and the agent can respond in voice-based answers using speech synthesis.' In a way, this gives AI to everyone. Learn the meaning of different 'tones or moods' of a user's speech via AI algorithms.
Voice can reveal a lot about a person's health, well-being, emotional, and mental condition, and AI systems can quickly recognize, evaluate, analyse and guide patients.
Appointment bookings and telemedicine
Appointment scheduling applications have been more popular, especially since the COVID-19 Pandemic. Many of them are still struggling with language and readability issues in underdeveloped nations. Patients can be guided by voice-based assistants on what they need to accomplish and how to use these solutions more effectively.
Health assistants
Health assistants are software and solutions that aid patients in better managing their treatment regimens. In the healthcare industry, health assistants do a variety of tasks ranging from medication reminders to recording daily vitals such as blood pressure and blood sugar. Voice-based systems have the potential to improve as guides.
For doctors:
Taking notes on rounds
The staff takes down the doctor's directions every time he or she visits a patient in the ward. After that, all of the manual notes are filled in to make a digital version. Medical coders manually classify this information for use by various hospital departments. Speech-to-text systems can completely automate this procedure, saving time and money while also encouraging research. Not only that, but such AI systems may analyze the doctor on duty's voice patterns to determine his attentiveness or mood while working on his or her patients.
Virtual assistants for doctors
Doctors will soon have more encounters with bots and assistance in general. A single doctor is responsible for a large number of patients. And a 'Jarvis'-style aide can greatly assist him. These technologies, which are akin to a virtual PA, will mostly function with speech recognition systems.
Some interesting clinical evaluations based on voice AI systems
Voice analysis is used to diagnose a variety of health problems. Many laryngeal problems, for example, might be classified as low risk or high risk depending on numerous characteristics of the patient's voice. Based on numerous factors, AI systems are now being created that can listen to a patient's speech and determine whether the patient has a benign or malignant tumor in their larynx (voice box). Such technologies are highly scalable and can greatly expand the scope of primary care services.
Risks and challenges
Despite the opportunity, there are several significant hurdles and hazards. It's difficult to collect the necessary datasets to train AI models for such jobs. The type of data utilized in AI is highly important. The types of tones, accents, and languages that these systems can interpret may be limited in the early stages.Despite all of these promising developments, AI will not be the cure for all of healthcare's challenges. As with every innovation, it raises a slew of difficulties that must be solved before full integration can take place. The expense of implementation, a lack of rules, and technology faults and flaws are all examples of these kinks.