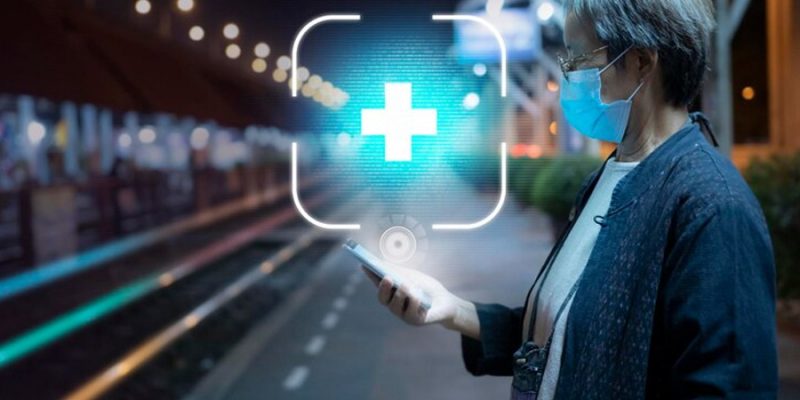 Amazon becomes the first trade company to lose US$1 Trillion, which was least expected by Jeff Bezos
Digital health & Medtech companies have the potential to play a significant part in the ongoing transformation of digital technologies of the healthcare system; however, in order for them to do so, they will need to make some significant and urgent adjustments to the way in which they conduct business.
Digital technology has the potential to add a lot of value to the healthcare system all over the world, making care better and cheaper at the same time. For Digital Health & Medtech companies, the COVID-19 pandemic has accelerated the adoption of new digital technologies. Change that was anticipated to occur over years has been condensed to a matter of months.
Many Digital Health & MedTech companies have been slow to prepare for the new digital healthcare environment, despite the pandemic's increased adoption of digital technologies. As a result, although Digital Health & Medtech companies have a genuine opportunity to drive future growth and enhance patient care through digital technologies, they still have a significant amount of ground to cover. First movers are likely to be among those best able to shape the industry and capture value, and big tech players as well as smaller healthcare system start-ups all see the opportunity in the market.
The Digital Health & MedTech companies are currently well-positioned to lead the healthcare system's digital transformation. Five major trends that will drive the future growth of Digital Health & MedTech companies in the future:
The Patient of the Client: Healthcare is no longer a one-way process in which only the patient is involved; It now necessitates ongoing communication between the patient, the provider, and the payer.70% of executives in healthcare systems believe that the Consumer-Patient phenomenon is very relevant and will have a significant impact on their organization's long-term strategy. Digital technologies that will drive the future expansion of Digital Health & MedTech companies maintain this.
Care Anywhere and Anytime: The healthcare system is expanding from hospitals to ambulatory and at-home care facilities as consumers increasingly expect to receive care in a manner that best suits their needs. According to the executives of Digital Health & MedTech companies who were interviewed for the report, although traditional products continue to be the primary source of revenue, one of the most important aspects of their strategies for future growth is expanding healthcare to new settings.
Digital Health's Rise: By investing in R&D, technology, digital, and new business models, leaders of digital health and medtech companies are putting digital health first; and by buying assets to add new capabilities, broaden their therapeutic area pipeline, and accelerate innovation or reach customers in new ways. Digital health solutions' development and commercialization in the healthcare system have accelerated in the past two years, according to nearly all executives (99 percent).
Converging Industries: According to nearly nine out of ten (86 percent) healthcare executives, the future success of non-traditional deals is dependent on the convergence of various sectors to develop products and services across the entire care continuum. The future growth of digital technologies in the healthcare system is also fueling non-traditional deals.
New Routes for Regulation: For untested digital technologies, digital health and medical technology companies may violate established regulatory pathways, necessitating novel approaches from the sector. Government regulations were viewed as a threat and disruption by the majority of executives (87 percent).This could be because regulatory guidelines are changing as regulators try to keep up with the rate of new digital technologies and make sure they are safe and effective.
Assistance via telehealth
Telehealth made it possible for underserved patients to receive the assistance they required via webcam or telephone when healthcare options were limited in rural areas. Telehealth services became an essential part of the healthcare system after the COVID-19 outbreak. For the rapid growth of digital health in the future, all digital health and medical technology companies are accepting telehealth assistance.
Artificial Intelligence
Digital Health & Medtech Company's Use of Artificial Intelligence enhances the effectiveness of global data analysis. Modern digital technology has a huge impact. It helps clinical teams save time, which is important when people's lives are at stake.
Technologies for augmented reality and virtual reality
The healthcare system could benefit greatly from augmented reality and virtual reality. With a variety of options, virtual reality already assists surgeons in planning and carrying out complex surgeries and reduces patient discomfort.
Bioprinting
Bioprinting is a technique for printing human organs in three dimensions. That is the future of healthcare, which has already entered the stage of clinical testing, despite how bizarre it may sound. A digital representation of the tissue is produced. To reduce the likelihood of rejection, it would be ideal to construct the organ from the cells of the intended recipient.
Conclusion
Even though these are the current trends, healthcare technology will continue to advance annually to provide tools that are more efficient and effective for keeping us alive. Machine learning, Internet of Things (IoT), blockchain, and virtual and augmented reality will continue to improve the healthcare sector. This advanced innovation gives specialists, attendants, and other clinical laborers more chances to zero in on things that innovation can't supplant — care and is driving the future development of Computerized Wellbeing and Medtech organizations.