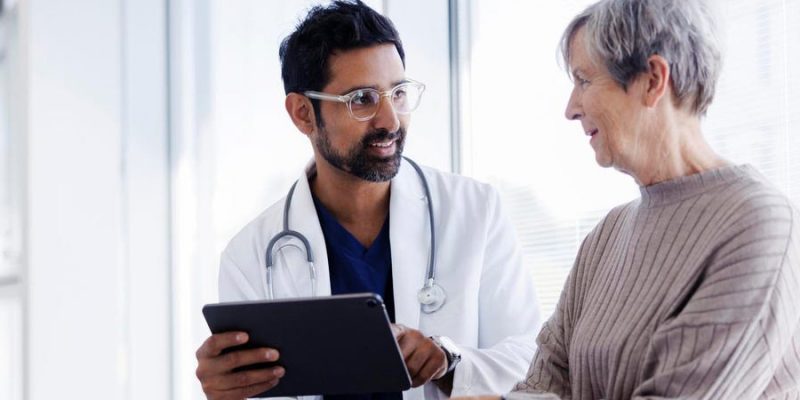 Let's talk about the digital transformation of healthcare industry to improve healthcare ROI
The proliferation of novel and highly appealing digital experiences offered by e-commerce websites is fueling the digital transformation of healthcare industry. Another factor that contributes to the transformation is the shift in patients who are now paying more out of pocket for their care. Likely the most common instances of healthcare ROI settings is through the investment in health IT like electronic health record (EHR) systems, new machinery such as MRI machines or robotic surgical tools. With some of these examples it's easy to see how one might measure Healthcare ROI: for example, buying an expensive surgical instrument could have a positive healthcare ROI if the hospital is then able to perform a specific in-demand technique that other area hospitals don't offer. But in many scenarios, measuring Healthcare ROI isn't so straightforward.
According to Cognizant, today's patients have significantly higher expectations than they did in the past. They expect their healthcare provider to provide them with additional value, quality, service, and, of course, a better patient experience as a whole. The experiences offered by the best online retailers are very similar to those these patients anticipate.
The healthcare system has also changed, moving away from a fee-for-service model and toward a value-based one. The best time for healthcare executives to make investments in digital transformation of healthcare industry is during this shift and the rise of empowered patients.
In recent years, organizations in the payor sector have attempted to adapt to changes in regulations, industry care models, consumer expectations, and even working practices through digital transformations.
However, digital technology is not simply a requirement. More and more, interesting and profitable use cases can be found with the right implementation. It is essential to emphasize that there are numerous persuasive applications that have the potential to transform the capabilities, cost-effectiveness, and care metrics of organizations operating in the healthcare payor space, particularly in light of the current maturity of the market and the acceptance of a wider range of stakeholders.
These are some of the trends for digital transformation of healthcare industry that, based on our experience and observations, will provide the greatest return on investment.
Virtual-First Models
During the pandemic, the industry switched from in-person to virtual interactions and modalities for operations and member appointments whenever possible. The Office for Civil Rights at the Department of Health and Human Services' declaration that they would exercise enforcement discretion and forego any HIPAA violations arising from good faith provisions during a global emergency opened the door to a broader implementation of telehealth.
The model has been a success with certain healthcare specialties and consumers, more than just getting government approval.
Customers of Conversational Artificial intelligence
Healthcare expects quick responses from your agents to their questions, no matter how urgent or low-stakes they may be. The proliferation of digital channels has contributed to the resolution of some of these issues as well as consumer preferences for communication. However, one opportunity for digital transformation of healthcare industry to improve the capacity to address member pain points and remove obstacles from their path has finally arrived: AI for conversation.
Artificial intelligence has long been a promising tool for healthcare. Conversational Artificial intelligence is a concept that combines voice technology, machine learning, and natural language processing (NLP) into a solution that answers customers' questions accurately and with an understanding of linguistic nuance. With the typical customer interaction costing $5 to $15 per interaction, this may give payors a chance to raise CSAT scores while also cutting operational costs
Identifying IT solutions with the greatest return on investment (ROI)
Over the past few years, we have all learned that the current winds can change at any time. Trends in digital transformation of healthcare industry that may not seem important now may become your competitive advantage in a year. From a financial and customer service standpoint, staying competitive requires keeping a sharp eye on the market's movements, IT solutions' maturation, and industry-wide use cases.
IT leaders in healthcare payor organizations frequently have to rely on IT and data management solution partners to supplement their own limited knowledge and resources. An effective partner can help you analyze the payoff and decide where to focus in 2022 and the future, rather than just jumping on the bandwagon and seeing where it takes you.
According to Harvard Business Review and Medtronic, the transformation of healthcare ought to center on providing value to patients while simultaneously reducing costs.The equation below can be used to show this value:
Value is equal to the costs of delivering the outcomes and the health outcomes that matter to patients. In other words, the goal is to increase the value of the outcomes that matter to patients and reduce the costs of delivering those outcomes. The Centers for Medicare and Medicaid Services (CMS) are giving bonuses to hospitals that provide high-quality but affordable care to their patients as a way to encourage this focus. The patient experience and the quality of care are the metrics to consider when attempting to determine ROI from the patient's perspective
Final thoughts
The shift toward a value-based service model and the rise of consumerism in the healthcare sector are driving the digital transformation of healthcare industry. Quantifying ROI is crucial in a trillion-dollar industry where digital investment costs are so high.
In order for the providers to prosper, they must concentrate on providing the outcomes that patients value most while keeping costs to a minimum. It is essential to first define the costs, benefits, and benchmarks for your digital investment before determining the appropriate KPIs to measure its return