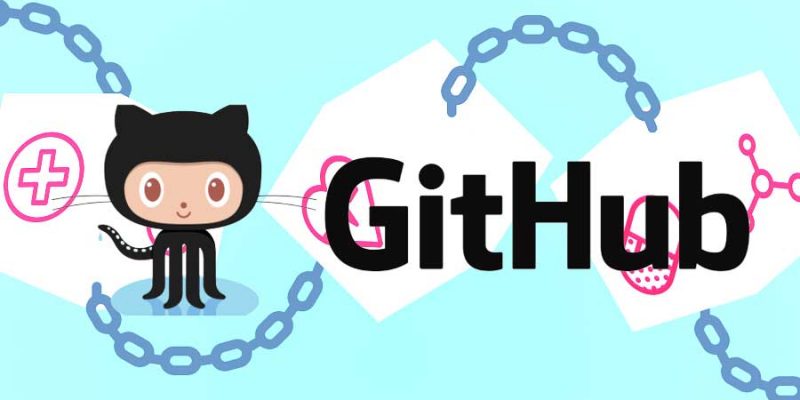 These top 5 healthcare Blockchain Projects on github that is transforming the healthcare industry
Healthcare blockchain Projects on GitHub are a great way to advance your career in software technology and improve your technical skills. Blockchain technology developer activity reveals the requirements of the healthcare industry.
The healthcare industry generates a lot of new data each day: invoices, reports from clinical trials, healthcare records, and many other things.
Implementing blockchain technology, which can eliminate the risks of data loss and violation, can ensure the secure storage of this data and serve as a solid foundation for the entire healthcare sector's productive work.
The blockchain technology enables peer-to-peer transactions that are both secure and transparent. It is described as a continuously expanding list of stored records across numerous interconnected systems in a PWC report. By linking each block to the ones before it with a digital signature, all information can't be changed. A lot of Healthcare blockchain Projects on GitHub revolve around digital tokens used to obtain services or goods on a chain. Blockchain technology is also the underlying technology for a virtual currency called CRYPTOCURRENCY.
However, the high volatility of cryptocurrencies probably accounts for the lack of cryptocurrency in the healthcare blockchain market. Nobody wants to spend money on a dental filling only to find out that they could buy a house now for the cryptocurrency they spent.
Benefits of Healthcare blockchain Projects
According to Gartner, the golden age of healthcare blockchain technology will begin in about 2030.Take note of the fact that healthcare blockchain is still in its hype phase, whereas cryptocurrency and pure blockchain technology are almost there.
Security: Because the blockchain is stored across many nodes and verified by a consensus system, DDoS cyberattacks and record tampering are extremely difficult. Because consensus mechanisms foster trust through transparency, middlemen who receive a cut of transactions can be eliminated.
Traceability: The speed of a business process can be improved by maintaining an immutable record of all transactions. Because the process no longer requires manual oversight, automated smart contracts can speed up transactions.
Token value: When a virtual token is used for a loyalty points program, for instance, digital assets can hold both virtual and real-world value.
Confidentiality: Organizational collaboration can occur without the disclosure of sensitive information, such as individual healthcare
Since the healthcare industry faces a significant challenge in digitizing and sharing healthcare records and tracking prescription drugs and other healthcare goods in the supply chain and delivery, it is not surprising that many are attempting to improve processes in the healthcare industry by utilizing blockchain technology. This encourages trustworthiness and the longevity of the system, for example, if one of the founding parties leaves.
Since most Healthcare blockchain Projects are now offered like any other software-as-a-service, adopting many Healthcare blockchain Projects no longer necessitates in-depth knowledge of blockchain technology
Top-Rated Healthcare blockchain Projects on GitHub
Chronicled is one of the most promising companies developing blockchain technologies for healthcare, according to Verified Market. Pharma initiative is launched by Chronicled.The MediLedger Project is a joint venture between blockchain startup Chronicled and LinkLab that aims to investigate blockchain solutions for the pharmaceutical industry.Pfizer, AmerisourceBergen, McKesson, and Genentech, a Roche Group company, have already committed.

Patientory
Patientory was established in 2016 through the Boomtown Health-Tech Accelerator in Boulder, Colorado. The company works with Colorado Permanente Healthcare Group, a subsidiary of Kaiser Permanente in Oakland, California.On a mobile app, Patientory lets users create profiles to securely store, manage, and share healthcare information. Among other EHR systems, the solution is compatible with Epic, Cerner, Allscripts, Meditech, and others.
Hashed Health
Hashed Health is a blockchain development studio that works on healthcare applications within a collaborative ecosystem that is focused on products. Hashed Health is a healthcare blockchain project. Hashed Health provides value-added services for blockchain solutions and distributed networks, such as product management, product development, business advisory, education, and technology support services, to empower its enterprise partners. The healthcare specialists at Hashed Health, which is based in Nashville, Tennessee, concentrate on ensuring that the appropriate technical solutions are driven by business issues. We are able to launch novel, more efficient solutions by convening existing networks of engaged developer communities that are actively exploring, piloting, and developing applications.
Bowhead Health
The Bowhead device is a part of the Bowhead platform. It keeps track of a customer's biometric information to give them personalized supplements and medicines. Customers and Bowhead token holders can be compensated for leasing healthcare data with the "Anonymized Health Token," which is pending a patent. Smart contracts give patients full control over this. We consider patient data to be some of the world's most valuable data. The Bowhead hardware device trial for 200 people is scheduled for the second quarter of 2018, and the first health survey game is expected to be released in the third quarter of 2017.
ScalaMed
ScalaMed focuses on empowering patients throughout their healthcare journey. ScalaMed is developing a platform for managing healthcare data and transactions that is scalable, integrated, and secure. A decentralized application for patients, physicians, and pharmacists to manage, prescribe, and dispense prescription medications is at the heart of ScalaMed's healthcare revolution.
Conclusion
There is no doubt that utilizing Healthcare blockchain Projects will raise parties' levels of trust in the healthcare sector.According to Bisresearch's study, the healthcare industry will be able to save approximately $100 billion by 2025 thanks to blockchain technology's ability to reduce costs associated with data, IT infrastructure support, fraud, insurance fraud, and other issues. As a result, we can anticipate an even more active application of healthcare blockchain technologies in the coming years.