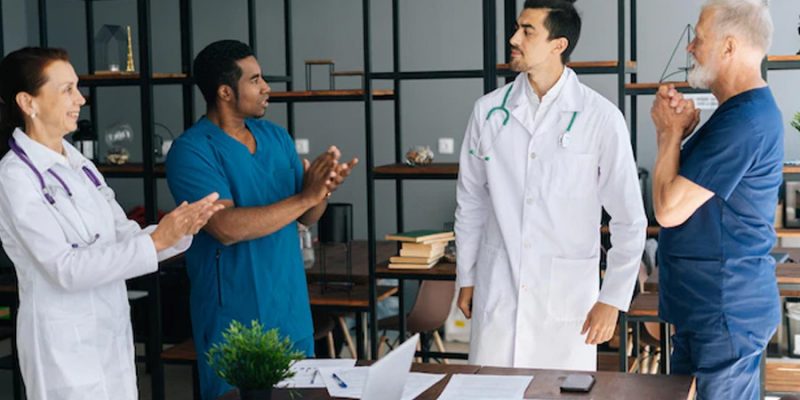 In just 2021, these Indian HealthTech start-ups have received over 2.2 billion dollars in funding
One of India's fastest-growing industries is the healthtech or health technology sector. There are over 3,500 HealthTech start-ups in India, ranging from platforms for connecting patients and doctors to apps that use AI to detect illnesses and diseases to platforms for monitoring healthcare conditions. In just 2021, these HealthTech start-ups have received over 2.2 billion dollars in funding.
The use of artificial intelligence and the Internet of Things is currently receiving a lot of attention. 37% of HealthTech start-ups in India incorporate Internet of Things products, and 54% rely on AI and machine learning to provide healthcare services. The HealthTech start-ups in India face significant obstacles due to the country's large population and overburdened healthcare infrastructure, despite the fact that healthcare has become much more accessible.
1.Netmeds
NetMeds is one of the largest HealthTech start-ups in India. It is an online platform that delivers medicines and other medical supplies. Customers can easily access medication thanks to Netmeds' team of licensed pharmacists who digitize handwritten prescriptions and receive them.
Over 19 thousand PIN codes and a million users make up Netmeds' healthcare services at the moment. Additionally, the HealthTech start-up has over fourteen nationwide logistic centers. Their app or website provide access to their healthcare services.
2.HealthifyMe
Indian healthtech start-up HealthifyMe is a Microsoft Accelerator participant. The HealthTech start-up's initial focus was on producing measurable outcomes based on current lifestyle, fitness, and eating habits. It offered corporate and healthcare service providers individualized healthcare services.
3.cult.fit
cult.fit began as a workout app that offered individualized training plans. But it also gave people access to gyms offline. This Indian HealthTech start-up not only made it easier for people to get to their gyms, but it also let them train on their own when they couldn't make it there.
Fitness, yoga, and meditation classes can be accessed whenever you want through their app. The HealthTech start-up also offers nutrition plans and personalized meal tracking right now. Cult.fit has additionally extended to give demonstrative tests to understanding one's ongoing physical and mental prosperity.
4.PharmEasy
PharmEasy is one of the famous HealthTech start-ups in India that makes it simple to get both over-the-counter and prescription medications. PharmEasy advertises itself as an online pharmacy, but it offers far more healthcare services, such as online doctor consultations and lab tests.
5.Innovaccer
Another Indian HealthTech start-up, Innovaccer, provides digital healthcare services to healthcare professionals. It is one of the few HealthTech start-ups in India that offers services for the management of a population's health care. Digital solutions for care management and patient engagement are also provided by it.
6.Tata Medical
Tata Health is a consumer HealthTech start-up platform for both consumers and healthcare service providers. The company is Tata's latest attempt to enter the country's rapidly expanding healthcare market.
For healthcare providers, this Indian HealthTech start-up offers multiple services. Electronic Medical Record is their cloud-based patient health record system.In addition, they offer diagnostic solutions and services for scheduling appointments, filling prescriptions, and billing patients via remote management.
7.Practo
Practo is a telemedicine and practice management platform that has established itself as one of the older HealthTech start-ups in India. It is one of the few new businesses that cater to individual doctors.
8.Docplexus
Docplexus is a one-of-a-kind online platform made just for doctors. The Indian HealthTech start-up aims to build a doctor community in order to educate doctors. A doctor can make better decisions if they are better informed.
9.Ekincare
Ekincare began as an Indian HealthTech start-up to organize and secure individual medical records. Clinical records are safely put away in the cloud and can be gotten to from anyplace. In addition, the saved data are presented in an easy-to-understand manner via visuals.
10.NIRAMAI
One of the HealthTech start-ups in India, NIRAMAI, or "Non-Invasive Risk Assessment with Machine Intelligence," aims to reduce breast cancer deaths through early detection. As of now, their strategy depends on Thermalytix, a PC helped warm imaging arrangement that can identify early markers of bosom disease. The company has obtained regulatory approval in multiple nations and has already filed patents for its technologies with the USPTO.