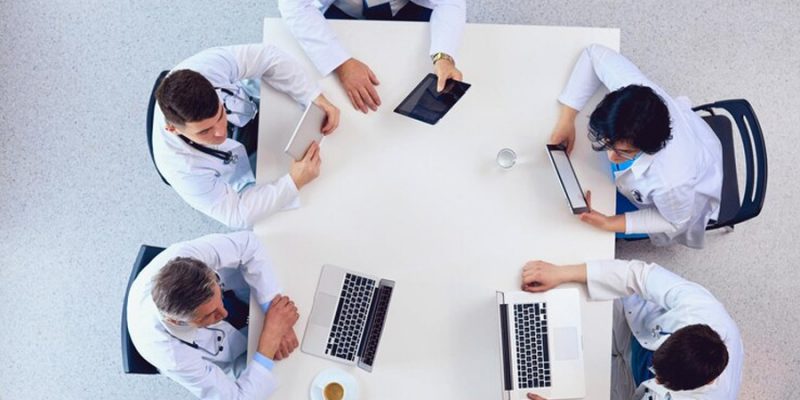 Chief technology officers play a significant role in the healthcare technology industry
In the increasingly tech-driven healthcare industry, chief technology officers play a significant role. Organizations in the healthcare technology industry can't succeed without chief technology officers. They not only oversee teams of engineers, software developers, chemists, scientists, and other specialists, but they also enable their management teams to pursue some of the most cutting-edge technological visions, plan R&D, and ultimately shepherd innovations from concept to market.
The position of chief technology officer also continues to evolve daily. A C-suite position known as Chief Technology Officer is in charge of meeting an organization's technological needs.
Top 10 Chief Technology Officers at HealthTech Organizations
1.Indegene is a digital-first life sciences commercialization company that works with biopharmaceutical, emerging biotech, and medical device organizations to develop products, get them to market, and grow their impact throughout the life cycle in a more effective, efficient, and modern manner. Tarun Mathur is the Chief Technology Officer of Indegene. Indegene offers a wide range of solutions that aim to provide, among other outcomes, a personalized, scalable, and omnichannel experience for patients and physicians. These solutions combine expertise in the healthcare domain, technology that is suitable for the purpose, and an agile operating model.
2.Senior Vice President of Information Technology and Chief Information Officer for NuVasive is Aviva McPherron. Through less invasive, procedurally integrated solutions, NuVasive is committed to transforming surgery, advancing care, and altering lives.
3.Dr. Achintya K. (Achin) Bhowmik is Chief Technology Officer and Executive Vice President of Engineering at Starkey, a privately held health technology and medical device company with over 5,000 employees and operations in over 100 countries. He is in charge of the company's technology strategy, as well as the global organizations for research, product development, engineering, and program management. He also leads the effort to make hearing aids with advanced sensors and AI into multifunctional health and communication tools.
4.Maysara Rabah Maysara Rabah is the Chief Technology Officer of another HealthTech company, Tabuk Pharmaceuticals.In its factories within and outside of the Kingdom of Saudi Arabia, Tabuk Pharma develops, manufactures, markets, and distributes a variety of pharmaceutical products. It also manufactures pharmaceutical products for other international businesses.
5.Scott Burke is Verily's Chief Technology Officer, where he oversees the software engineering, user experience, and data science teams and oversees the creation of cutting-edge precision health platforms. Verily is a Letters in order organization that consolidates an information-driven, human-first way to deal with carrying the commitment of accuracy and well-being to everybody, consistently.
6.Michael Majoue Michael Majoue is Zynex Medical's Director of Information Technology. In three subsidiaries, Zynex engineers produce, manufacture, and market devices for neurodiagnostic, stroke rehabilitation, pain management, and cardiac monitoring.
7.Alo Sarv is the co-founder and chief technology officer of SOCi, a multi-location brand marketing platform. Businesses are given the ability to scale their marketing efforts across all digital channels with SOCi in a way that is brand-directed, localized, and data-connected.
8.Kyle Ryan: As Boss Innovation Official at Tebra, a main cloud-based mhealthcare innovation stage, Kyle Ryan is liable for all areas of innovation with an emphasis on the vision and methodology for Debra's set-up of items and administrations. Tebra was created when Kareo and PatientPop merged at the end of 2021.
9.Abhi Verma Abhimanyu (Abhi) Verma is SOPHiA GENETICS' Chief Technology Officer. Verma brings more than 17 years of experience in the life sciences industry to the development of technology- and data-driven capabilities and platforms for accelerating drug R&D and patient access to breakthrough therapies in leading global multifunctional organizations. He is in charge of the team that designs, builds, and runs the SOPHiA DDMTM platform as CTO.
10.4G Clinical is led by Ed Tourtellotte, who also serves as the company's founder and chief technology officer. The focus of 4G Clinical is a single goal: to speed up the delivery of essential medicines to those in need.4G Clinical thinks that disrupting the way trials are carried out is the best way to speed up clinical research.