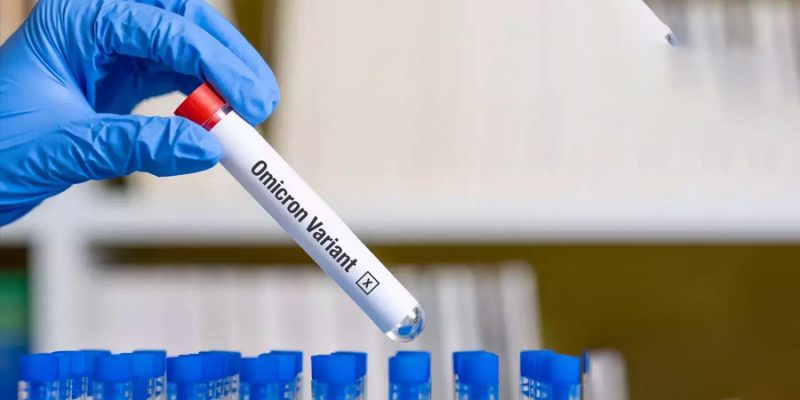 Healthcare data has to assume robust data security as Omicron pave its way into the healthcare industry
A new variant calls for augmented risk management steps that can contain any further damage made either to the public health or the economy. With the breakout of Omicron, the entire healthcare industry is working day and night to avoid a horrendous third wave. In this endeavour, healthcare data has an immensely crucial role to play. The high contagiousness of the new variant implies the need for greater awareness among the people as they set out with their daily schedule. Information of new cases occurring daily and the details are highly sought for by the general public, moreover, healthcare data also possess the power of prospective medicines to be discovered. Thus, robust data security in the wake of the new variant has to be adopted to avert potential cyberattack threats owing to their temptation towards healthcare data.
Sensitive Nature of Healthcare Data
Healthcare data has been the most targeted information sector by the cybercriminals, given its highly valuable contents, which includes confidential details related to the patients and the stakeholders such as health insurance, medical history, finance. The information is a suitable gateway for cybercriminals to serve their narrow interests. Therefore having robust data security can save the healthcare organization from getting ravaged. Recovering from a ransomware attack and restoring the system capabilities involve high costs and long time, but preparedness in advance
Covid-19 and Cybercriminals
Ever since the pandemic began, cyberattacks have increased by multiple times Covid-19 has come as a lucrative opportunity to the cybercriminals as bewilderment surrounding the containment of the disease is utterly high and less attention is poured to the IT department. Certainly, healthcare data assumes immense risk to be tampered with as patient admissions are higher than earlier. Furthermore, emergence of telemedicines also makes healthcare data potentially vulnerable in the hands of cybercriminals in case robust data security is not implemented. Nearly 40 million patient records have been breached in the USA last year.
New variant Demands Upgraded Pharmaceuticals
Healthcare data has an imperative role to play in depicting the nature of the new variant especially when it relates to an ongoing pandemic. Omicron is intended to be treated with a contact tracing method given its high transmissibility that is thrice of the prior strains. Scientists across the world are helplessly dependent upon the data from different healthcare research centres around the world to interpret the intensity of Omicron as the world administration issues stringent orders. Thus, countries introducing upgraded pharmaceuticals need to be disseminated to others. This is widely done with the data science technologies following systems like blockchain and cloud computing. Hence, IoTs and other connected devices are a tremendous threat to the network if not preserved with robust data security.
Increased Vulnerable Entry Points
Access to healthcare data is granted to multiple ecosystems especially in the travel industry to trace cases while crossing borders to restrict spread. This circulation and access lead to fragments of personal healthcare data available to almost all networks. Thus, when those networks fall at risk of cyberattack, the healthcare data is equally at stake. Therefore, employing robust data security at every point of transmission of information has to be in place.
Understanding The Impact
Early recovery is always recommended but having a strong comprehension of the devastation that could or have occurred is highly significant. Along with focusing on patient care in the light of Omicron, it has to be ensured that propensity to a data breach is at the least. Thus, ransomware awareness and data breach education are important to plant robust data security that will kindle effective response.