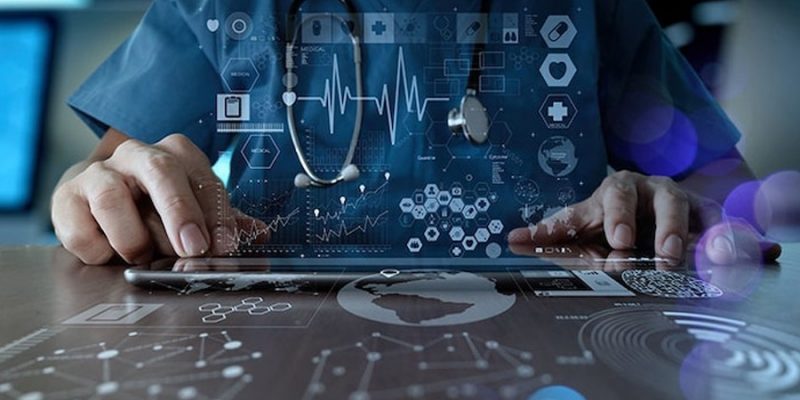 Widescale adoption of robotic process automation (RPA) in healthcare increases productivity and cures med
Robotic process automation (RPA) is an AI-enabled software technology that helps to create robots to automate complex tasks and boost efficiency. These robots imitate human actions with the help of advanced technology, AI, and several other software. Just like humans, they can carry out a job effectively and even better than humans. There are several complex tasks in healthcare that requires adequate allocation of resources with high operating cost but slow progress. RPA helps healthcare organizations to address these issues and make the healthcare sector more efficient to provide faster healthcare services and improve patient satisfaction. RPA enables robots to take over complex tasks by eliminating human errors and ensuring patients with proper treatment and feedback. Such robots also perform tasks that require a high level of coordination like mail communication, scheduling appointments, new product advertisements, claim settlements, etc.
With the help of RPA and artificial intelligence, the healthcare sector can achieve a higher level of managerial efficacy through automatic hospital management, onboarding, offboarding, data transfer, inventory management, accessories management, simplification of complex data with manual reports converted to digital formats, and interacting with patients manually. They can also extract and update data to their core system. These bots keep the stakeholders informed about everything that they require
Benefits of RPA in healthcare:
RPA software is very affordable compared to other technologies and salaries provided to employees for manual tasks. According to a study, the healthcare sector could save $13.3 if the administrative tasks are automated.
Robots function according to the way it has been programmed. So, if the programmer has not done any mistake while writing the code, then the process carried out by robots will be error-free.
Robots carry out tasks very efficiently. It helps the healthcare support team to look after patients' queries. It provides high-quality medical services. Higher satisfaction of patients provides a better experience.
RPA bots send scheduling and appointment reminders to the patient' and doctors can provide care to more patients to increase productivity and efficiency.
Medical organizations with the help of RPA can perform labor-intensive tasks 60% faster, reducing other costs by up to 80%.
RPA improves knowledge sharing and collaboration between organizations to improve medical care delivery.
RPA application in healthcare:
Claim processing- RPA help in processing health insurance claims. Many organizations use RPA bots to check user account status and inform about dues and incomplete claims on time. The use of RPA in claiming insurance has resulted in a 30% reduction of claim processing cost for healthcare organizations that automate 60-70% of actions with claim administration. This includes inputting and evaluating data and eliminating human errors during claim processing and also reducing insurance frauds.
Payment processing- RPA helps in billing works along with claims management and a medical coding system. It improves pricing transparency for patients and ignores complex payment methods. It provides an accurate treatment pricing strategy where patients pay only for the treatment they take and do not invest in additional charges.
Appointment scheduling- RPA enables appointment scheduling digitally without any intervention from hospital employees. RPA medical bots used for scheduling can eliminate manual data entry and improve no-show rates. This also improves patient relations since they can take appointments faster at the comfort of their house. This helps the professional to schedule their time accordingly. RPA also provides timely reminders and auto-replies, medical record management, and inventory tracking.
Compliance management- 

RPA ensures compliance with legislative acts and standards managing patient health information. It helps in compliance check, prevent intentional and unintentional data violation and maintain fast and accurate security audits. Apart from this it also boosts doctor-patient communication. It enhances data confidentially and tracks documents in structured files.

Data entry- 

Data entry and extraction have been automated by RPA bots in healthcare institutions. The Healthcare industry digitalizes information at large and it is stored electronically which can be accessed only by doctors and patients. RPA bots enter all the necessary data and information and also handle the migration of data for a different purpose. 
For example- Max healthcare is a healthcare institution in India that deals with the process of patient transaction data daily. They need to go through patients' details recording, claims to process, and follow government health schemes. They aimed to improve the efficacy of the healthcare institution to ensure greater accuracy. They partnered with an RPA consulting firm to implement robotic automation in key areas and maximum output can be achieved.
RPA is one of the fastest-growing technologies and the medical sector is not behind in adopting it. It is expected to grow more than 50% in the coming three years while 20% of doctor-patient communication will be done through artificial intelligence. Robotic process automation will help the healthcare sector to improve care delivery and enhance patient experience while reducing the additional administrative costs. ical system inefficiencies.