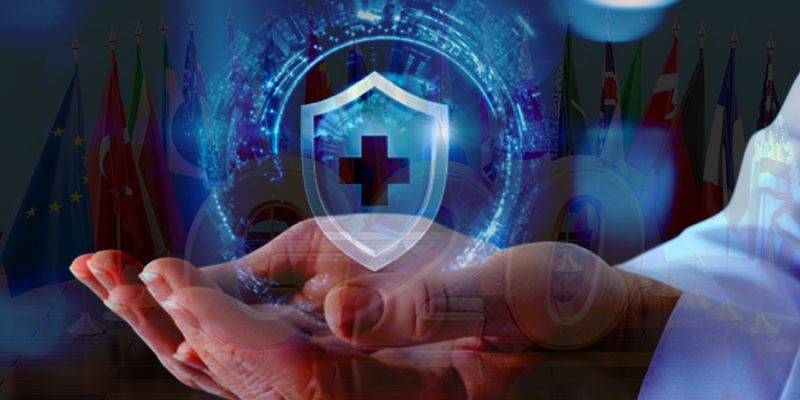 India's G20 Presidency: Healthcare needs to be a central agenda for the G20 2023
India's G20 presidency is talk of the town. As the leader of the world's most powerful nations, the president's policies can have a tremendous impact on the global economy and society, the question arises – will there be a model policy focusing on healthcare? In this article, we explore the potential for a model healthcare policy from the G20, looking at the implications and benefits it could bring.
The G20 presidency
The G20 presidency is a group of the world's largest economies, consisting of 19 countries plus the European Union (EU). It meets every year to discuss and work on global economic, political, and social issues. Each year, one of the member countries assumes the G20 presidency, responsible for leading discussions on these issues and facilitating international cooperation.
At the 2018 G20 summit in Argentina, Japan assumed the presidency and established its priorities for the coming year, which included climate change, digitalization, human resources development, and health. This was the first time health had been included as a priority in the G20 presidency agenda. With the goal of creating a model policy on healthcare, this year's G20 summit will focus on topics such as increasing access to affordable healthcare services, investing in disease prevention and control and leveraging technology to improve healthcare outcomes.
As a leader in health innovation and technology,This could help set a global standard for healthcare delivery that all G20 countries can aspire to. By committing to a model policy on healthcare, G20 countries can work together towards achieving better healthcare outcomes for their citizens.
A model policy for healthcare
This policy could be used as a template for other countries to develop their own policies, encouraging them to make improvements to their healthcare systems. For example, the policy could outline best practices for disease prevention and management, emphasize preventive care and promote increased access to services. It could also include recommendations on health financing, health insurance coverage, and strategies to ensure that the most vulnerable populations are not excluded from access to healthcare.
The success of a model policy for healthcare will depend on its implementation. This means that G20 member states will need to commit resources to ensure that the policy is implemented effectively and that the goals set out in the policy are met.
In order for a model policy for healthcare to be successful, it must be supported by a range of stakeholders. This includes health professionals, civil society organizations, governments, and international organizations. All stakeholders must be willing to work together to ensure that the policy is effective in tackling global health challenges.
Implementing a model policy for healthcare is not without its challenges. Challenges include finding appropriate financial resources and getting buy-in from governments and other stakeholders. Developing an effective monitoring system is also key in order to ensuring that the goals of the model policy are met. Another challenge is finding ways to ensure that the policy is applicable across different contexts and cultures so that it can truly address global health challenges.
The benefits of a model policy for healthcare
The adoption of a model policy focusing on healthcare by India's G20 presidency would have far-reaching positive implications for public health and well-being. By providing unified, evidence-based guidance to address a wide range of healthcare issues, a model policy could help countries develop and implement effective policies in areas such as:
Providing access to quality healthcare services;
Reducing preventable diseases;
Encouraging healthy lifestyle choices;
Improving the mental health of citizens;
Enhancing medical innovation; and
Supporting medical research.
The policy could also be used to address global healthcare challenges, such as pandemics and antibiotic resistance, by providing direction to nations on how to most effectively respond to these crises. In addition, it could be used to ensure that healthcare systems across the world are equitable, accessible, and efficient in order to provide citizens with the best possible care. Finally, the policy could provide a platform for collaboration among nations, facilitating information sharing and joint efforts to tackle global healthcare issues.
The way forward
Once a model policy is in place, governments should focus on the implementation and enforcement of these regulations. This will ensure that all G20 countries are abiding by the same standards and creating a safe and equitable healthcare system for everyone. Additionally, it is essential to build upon this policy over time, as healthcare needs and regulations evolve.
Ultimately, the G20 presidency can make a major impact on global healthcare by establishing a model policy and taking steps to implement and enforce it. This would create a fairer, more efficient healthcare system and benefit people around the world.