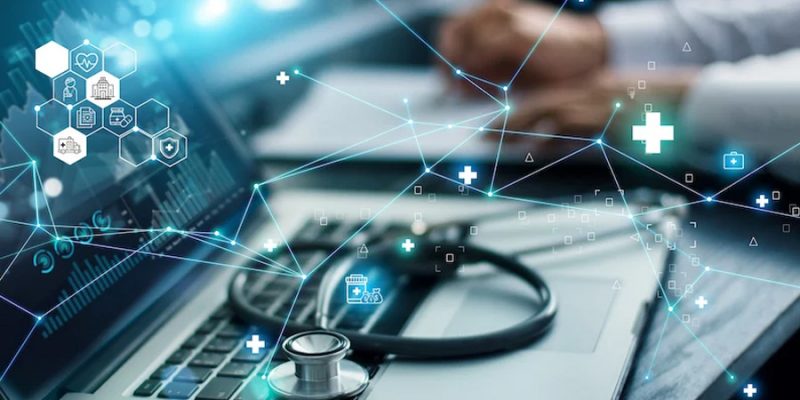 The top Healthcare Moves Big Tech Players Will Make in 2022 that will grow and expand beyond
Healthcare is one of the most rapidly growing sectors of the economy. As healthcare technologies continue to develop and expand, Big Tech players are getting involved. From Amazon's acquisition of PillPack to Microsoft's investment in health data-sharing platform AllScripts, Big Tech is making major moves in the healthcare industry. In 2022, Big Tech players are expected to make even bigger and more ambitious moves in the healthcare space. In this blog post, we'll explore the top 5 healthcare moves that Big Tech players are likely to make in 2022.
1) Google will make a major healthcare acquisition
Google is no stranger to making big healthcare moves in the tech industry, and 2022 is expected to be no exception when it comes to healthcare. In recent years, the company has made investments in various health and biotech companies, such as 23andMe, Flatiron Health, and Verily. But 2022 could see Google making a larger and more impactful move in the healthcare industry with a major acquisition.
Google's investment arm, Alphabet Inc., has already taken steps to expand its footprint in the healthcare industry, partnering with insurers and pharmaceutical companies to bring new digital tools to the market. Now, many analysts believe Google will take this one step further and make a significant acquisition of a healthcare company. The acquisition could range from a smaller start-up or even up to a major hospital chain or pharma giant.
2) Amazon will launch a new healthcare service
Amazon is no stranger to healthcare moves. The tech giant already offers healthcare products, services, and solutions through its Amazon Web Services division. In 2022, the company is set to take the next step and launch a comprehensive healthcare service.
Amazon is said to be working on an in-home health service. According to sources, the company is looking to partner with hospitals, doctors, and other healthcare providers to offer a wide range of services such as diagnostics, treatments, and preventive care.
The service would also leverage Amazon's AI technology and big data analytics capabilities to provide personalized health recommendations. It could be a major development for the healthcare industry, as it would enable people to access healthcare without leaving the comfort of their homes.
Amazon has yet to confirm these plans but given its history of making big moves in the tech industry, there's a good chance the company will indeed be launching a new healthcare service in 2022. If so, it will be interesting to see how it will revolutionize healthcare delivery.
3) Apple will enter the healthcare market
In 2022, Apple is predicted to make a big move in the healthcare industry. With the introduction of the Apple Watch in 2015 and its growing health-tracking features, it is no surprise that Apple is turning its attention to healthcare.
Apple is expected to leverage its experience in device and platform development to launch new products and services that will revolutionize the way healthcare is delivered. According to some industry experts, Apple may create a platform for the delivery of healthcare services and products that could include the ability to book appointments with specialists, manage prescriptions, track vital signs, and store medical records. It is also rumored that Apple is developing a sensor device that would detect changes in blood pressure, heart rate, and oxygen levels.
The healthcare industry needs disruption and Apple appears to be up to the challenge. This could have huge implications for the way healthcare is provided in the US, as well as in other countries. Making healthcare more accessible, could lead to lower costs, better outcomes, and higher patient satisfaction.
4) Facebook will partner with a healthcare company
Facebook is no stranger to big healthcare moves, and it looks like the social media giant is set to make another one in 2022. According to reports, Facebook is planning to partner with a healthcare company to provide digital health services. This could include anything from providing telemedicine services to helping people manage chronic conditions, or even creating a whole new suite of digital health products and services. The potential for this partnership is huge, and it could be a major step forward in connecting people with the healthcare services they need.
The partnership could also help Facebook better understand how people interact with healthcare services online. With access to a wealth of data, Facebook could use this partnership to improve its AI capabilities and develop more personalized health products and services. It could also create opportunities to monetize the healthcare market and open up a lucrative new business segment for the company.
5) Microsoft will make a healthcare investment
Microsoft has already made moves in the healthcare moves, such as a partnership with Merck to develop AI-enabled diagnostics and an investment in startup AiCure. It's been rumored that Microsoft will make an even bigger move in 2022. Reports suggest that the tech giant may invest in a leading health system or a major health insurer, which would give it more control of healthcare data and potentially a wider reach into the market.
The company has already established its commitment to healthcare through the Microsoft Healthcare team, which develops innovative solutions to improve patient outcomes and reduce costs. In 2020, Microsoft launched its AI for Health initiative, which supports the development of AI-based solutions to tackle some of healthcare's biggest challenges.
In 2022, Microsoft is likely to expand on its current efforts in healthcare by investing further in the sector. This could be in the form of an acquisition of a healthcare provider, or a strategic partnership with an existing player. The details of these healthcare moves have yet to be revealed, but Microsoft will likely have some major announcements in the coming year.