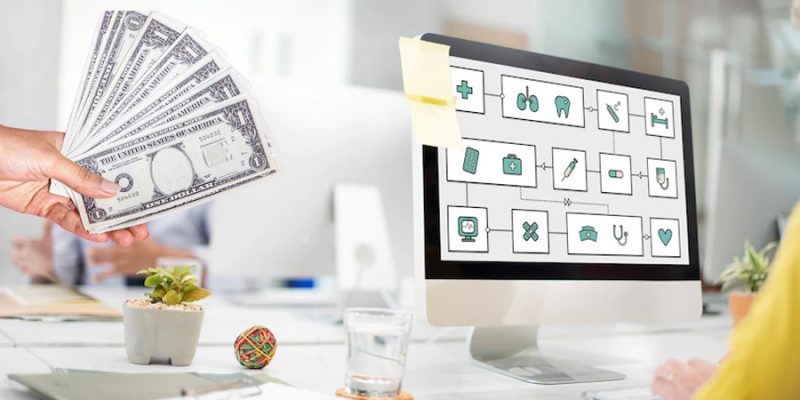 Indian healthcare startup is going through a funding winter and their venture capital funding is at a pause
Venture capital funding for Indian healthcare startups has been challenging in 2022.In stark contrast to 2021, when a blessing of unicorns was established throughout the year in India, reports indicate that fundraising has decreased by 33% quarter-over-quarter this year. However, in 2022, a perfect storm of factors, ranging from geopolitical escalation to market instability and economic turmoil, has forced funding winter to either be cautious or wait to make decisions regarding Indian healthcare startup funding.
Indian healthcare startups are less likely to receive higher valuations during the "funding winter," a period of market correction in capital inflow. After a record year in 2021, investment in the Indian healthcare startup sector has entered a "funding winter" as cautious investors ask tougher questions about the path to profitability and valuations. HealthTech startups were unable to raise a significant amount of venture capital funds as a result of the funding freeze, which clearly had an impact on the global economy. Indian healthcare startup companies are also feeling the effects of the funding freeze.
Uncertainty regarding equity-backed funding is upsetting founders across industries for Indian healthcare startups of all stages and high-burn businesses as they navigate the chilly wave of a funding winter.This was likely following a pandemic that lasted two years, a war, and global inflation. It is not the first time that global public markets have plummeted, and business owners are bewildered as to how they will survive without additional funding to address their issues. Being able to act immediately on facts and data in the information age is a blessing.
Early-stage and seed-stage deals have been on full throttle despite an ongoing funding freeze and a slowdown in the global economy as a result of rising fuel prices and inflation. This is the case despite the significant slowdown in late-stage investments in the Indian healthcare startup ecosystem. As a result, large HealthTech startups and unicorns have restructured their operations and laid off employees in order to extend their runway.
According to a report published by Silicon Valley Bank, India-focused venture capital funds raised a staggering $14.1 billion in the first half of 2022 to be used in startups. This is a threefold increase from the previous year, when venture capital funds only raised $4.2 billion for Indian healthcare startup funding. In its report, the commercial lender with a HealthtTech headquarters also stated that this year, 76 new venture capital funds were established in the nation, compared to just 28 the previous year. A portion of the prominent incorporate Sequoia India's $825-million development reserve, Height Capital's Asset VIII worth $670 million, Accel India's 6th asset worth $550 million, and numerous others.
However, the Indian healthcare startup ecosystem had a challenging start to 2022.Because investors were alarmed by tech stock crashes in the US and India, more than 30 distinct HealthTech startups in the country had to resort to layoffs or restructuring in the single year 2022.Retail and institutional investors lost close to Rs 1.8 trillion on six major listed companies—Zomato, Paytm, CarTrade, Policybazaar, Nykaa, and Fino—following the crisis in Indian stock markets.
However, this has also affected the early stages of deal-making. In comparison to previous years, founders seeking venture capital funds for their new ideas in 2022 have sought a significantly lower valuation, which has also rekindled investor sentiment among early-stage investors.
In India, there is a huge untapped market in non-urban areas as well as in major and minor cities. Thirdly, it is an ecosystem game in which diagnostics, clinical services, hospitals, pharmacies, health insurance, and wellness come together to form a positive cycle in which everyone benefits.
Although it will take a few more years to build a complete digital health ecosystem that serves hundreds of millions of Indians, this generation of healthtech startups, supported by visionary investors, is laying solid foundations right now. The possibilities are endless for this important industry once funding winter is over.