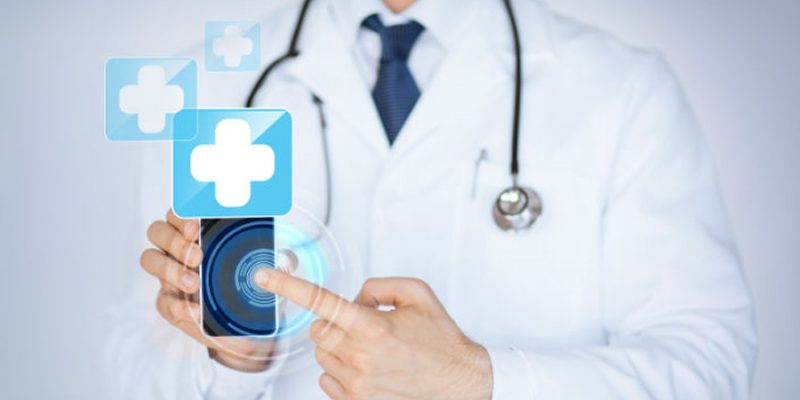 Digital healthcare tool: see how India is developing its digital healthcare sector
The first-ever Global Digital Health Summit, Expo, and Innovation Awards for Healthtech companies in India kicked off on October 28, 2022, at New Delhi's Vigyan Bhawan, with a spectacular attendance of over 1,500 delegates from 50 countries. The purpose of the event was to address issues that are crucial to building a digital ecosystem with the goal of digital healthcare for all as well as how organizations can adopt digital healthcare tools.
The COVID-19 pandemic has accelerated the adoption of digital technologies across industries, including healthcare. As a result, various Healthtech companies in India have implemented new innovations and virtual care.
Digital healthcare: what is it?
Joining innovation with medical services, digital healthcare means to give improved and financially savvy clinical benefits. Patients can now easily maintain their fitness through the use of cutting-edge technology like health apps that track data in real time, ingestible sensors, and wearables.
The rapid digitization of the Indian healthcare sector has improved patients' access to diagnostic, preventive, and medical care, resulting in significant advancements in healthcare. You can effectively communicate with doctors and access health data via the digital network: Treatment administration via telemedicine, personalized diagnosis via smart health monitors, Al-enabled personalised genome testing for the effective treatment of genetic diseases, and health app-enabled diseases prevention through increased health awareness and engagement are all recent developments in India's digital healthcare sector. Under PM Modi's direction, the sector has placed a greater emphasis on technological innovation over the past few years. In the next five years, 80% of the digital healthcare sector intends to increase its investment in digital healthcare tools. Healthtech products and solutions are being created by Indian innovators in a revolutionary way. Through the Ayushman Bharat Digital Mission, these digital health tools are used by the government.
In India, there are more than 7,000 Healthtech companies with approximately $4.7 billion in funding. By 2025, the market for Healthtech companies in India is expected to be worth $21 billion.
Digitalization offers some solutions by expediting efforts and lowering costs, but India's healthcare sector is not meeting the needs of the population. The fact that both patients and doctors were required to embrace digital healthcare tools was a positive aspect of the COVID-19 pandemic. Digital healthcare tools are now a part of everyday life, and in a busy country, patients find them remarkably convenient.
In the past, Indian private equity and venture capital firms invested in three areas: generics, tertiary care, and large private hospitals. Preventive and self-management models that are scalable and profitable are now appearing as a result of advancements in the digital healthcare sector. Additionally, the use of artificial intelligence, screening, and online healthcare businesses have expanded. Assisted monitoring technologies have also increased in popularity in the nation.
What's next for the health tech market in India?
In general, digital healthcare tools are less expensive in India than in the United States and some parts of Europe. The technology is able to reach a much larger population because digital healthcare tools can be purchased at prices that are ten times lower than those of comparable developments in western nations.
We are seeing that India is home to some of the most promising Healthtech and AI companies in the world, some of which even have FDA-approved algorithms. Companies based in India working on these digital healthcare tools also have access to a larger pool of patients and are able to use machine learning to create finer algorithms that are better at solving problems.
India has a large population, a robust pharmaceutical and medical supply chain, smartphone users, and technical personnel—all of which are necessary for exponential growth in the digital healthcare sector. Opportunities for healthcare providers and manufacturers will increase and patient outcomes will improve as digital innovation accelerates.
Digital healthcare tools have taken the lead in transforming the healthcare sector, particularly in terms of improving quality, accessibility, and affordability. The healthcare sector in India has been making a significant contribution to the expansion of the economy. The digital healthcare market in India was worth US$ 116.61 billion in 2018 and is expected to reach US$ 485.43 billion by 2024, growing at a CAGR of 27.41 percent.
Conclusion
The global digital healthcare sector is anticipated to expand at an exponential rate, with an emphasis on developing a technology-enabled healthcare ecosystem as the foundation that will assist India in resolving numerous issues. Startups have demonstrated early signs of success, and there will be no turning back. To meet the growing demand for ICT solutions in the digital healthcare sectors, startups must scale up their solutions. Digital healthcare tools would be acting as a catalyst for long-term transformation and economic recovery following COVID-19.The digital healthcare sector has recently undergone significant change and has been responding to the rising demand with creativity. India must increase its investments in the digital space to increase mobile internet access, affordability, and quality in order to encourage greater adoption. India must invest in digital businesses and adequately fund digital research and development, as well as prioritize training digital talent and employing digital applications to create jobs. The development of a new healthcare economy will also benefit greatly from additional investments in the ecosystem of health start-ups.