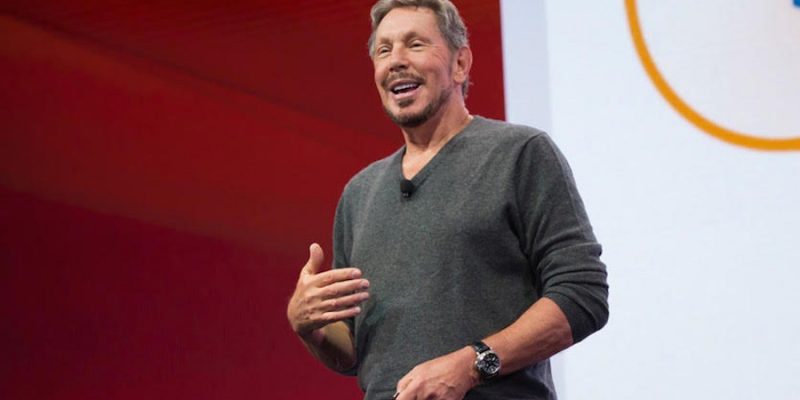 Oracle believes it can solve healthcare's largest technological problem. 
Oracle said it believes it can tackle one of the largest digital challenges in healthcare: patient records, just days after finalizing a US$28 billion agreement to purchase Cerner, an electronic health records business. During a news conference, Larry Ellison, Oracle board chairman, and chief technology officer stated that the merged firms will develop a national health records database that will draw data from hundreds of institutions. Patients' information would be kept private until they gave their permission to disseminate it. "We're constructing a system in which all American citizens' health records reside not only at the hospital level but also in a unified national health records database," Ellison explained.
Patient information is compartmentalized within various institutions, according to Ellison, who described the well-known difficulties with the US's healthcare data infrastructure. This makes it difficult for doctors to obtain information on their patients while they are receiving treatment at other facilities. It also makes it difficult for research teams to conduct large-scale studies since they are generally confined to the patient data at the location where they operate, making it impossible to determine if their findings apply to patients at other health facilities.
Despite Ellison's lofty aspirations, Oracle will undoubtedly have an uphill struggle in bringing his vision to fruition. Following the news, health IT specialists expressed their concern on Twitter. Health-tech experts and the federal government have spent years, if not decades, attempting to make it simpler for health records kept at various institutions to interact with one another. In 2020, a National Institutes of Health program was able to create an anonymous, centralized records database for COVID-19 research, but it took a lot of work from experts who were already working on interoperability difficulties — and it was anonymous and didn't require patient agreement.
When big digital businesses try to tackle the complicated and knotty American healthcare system, they frequently run into issues. Cerner and Oracle's collaboration combines computer skills with knowledge in the health data ecosystem, potentially giving them an advantage. However, as with most healthcare issues, there is a gap between identifying the problem and being able to solve it.
Interoperability
Interoperability is one of the most difficult challenges facing the healthcare business. Your organization must be able to keep patient data safe while still sharing it swiftly with care teams, as required by national healthcare standards. It isn't simply your internal staff who are affected. Information communication and data sharing are required for interoperability. In this situation, "Health Information Exchange" enables clinical data to be electronically transferred across different healthcare information systems. This makes clinical data more accessible, allowing for safe, efficient, effective, and equitable patient-centered treatment. It may also be used by public health officials to help them analyze population health.
Big data
Doctors want patient health data from wearable devices and consumer applications to be included in the interoperability. That's a lot of data pouring into your system, on top of the vast quantity of data you already have. Patient data is generated in large quantities by payers, providers, laboratories, pharmacies, and other healthcare institutions. Sensors, cellphones, medical gadgets, and wearables are all examples of this trend. The velocity bombards you with crucial information quicker than you can comprehend it since this data is presented in real-time. Interoperability concerns are exacerbated by the variety of data, which also makes it harder to verify the veracity of the data.
Data security
While topics like interoperability and big data are important, the most pressing risk you must address is the threat to patient data. Cyberattacks on healthcare systems are becoming increasingly common. According to Sophos, a cybersecurity firm, 34% of healthcare firms were targeted by ransomware in the previous year. According to Sophos, the average cost of a ransomware assault was US$1.27 million. Downtime, human hours spent, device expenditures, network costs, missed opportunities, ransom paid, and other expenses are all included in this number.
Outdated technology
Interoperability, big data, and data security concerns are all made more difficult by an outdated IT infrastructure. According to HIT Infrastructure, healthcare systems are already strained by the growing number of bandwidth-hungry linked devices. That's only one source of anxiety. Adding the software required to successfully analyze large data, for example, might strain your old system. However, upgrading the system might be difficult. Your outdated systems may be difficult to integrate with modern software solutions while also being prohibitively expensive to replace.
So, how can we overcome these technological hurdles in healthcare?
The apparent solution is to expand the IT team's size. There are two issues with this strategy.
First and foremost, it is sluggish. Before we can start working, we need to have the budget authorized, go through the recruiting procedure, and get the new team members up to speed. That might take months.
Second, it's possible that it won't be cost-effective. We may need to increase or even quadruple the size of your IT staff, depending on how many difficulties we need to solve and how quickly we need the task accomplished.
In this case, partnering with a software development business can be a preferable option.