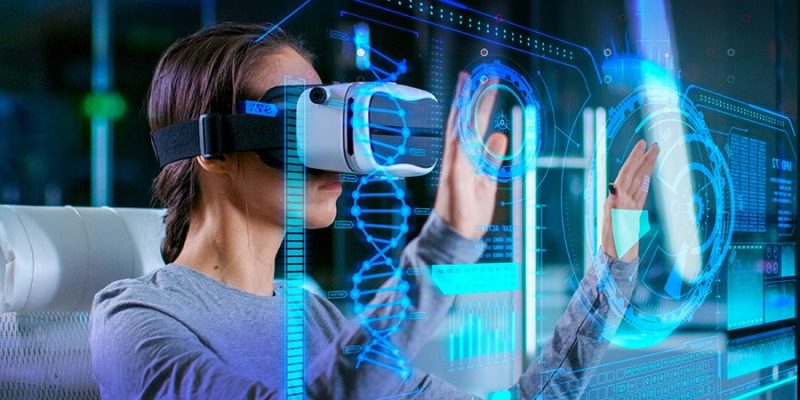 In the healthcare industry, virtualization is improving patient care, raising security, and increasing network efficiency.
The transition from Health 1.0 to Health 4.0 has resulted in significant changes in the healthcare industry. Patient empowerment will enhance the delivery of care as a result of the virtualization of health care, however, patients cannot be empowered if they lack the necessary capacity (i.e. knowledge, abilities, and supporting mechanisms). It is required to increase capacity to accomplish the virtualization of health care. "Skills, experience, technical, and management capacity are developed within an organizational structure (contractors, consultants, or contracting agencies)—often through the provision of technical assistance, short/long-term training, and specialist inputs," according to the definition of capacity building (e.g., computer systems). The development of people, material, and financial resources may be part of the process.
In healthcare IT, virtualization includes not just the network, but also hardware components like routers and firewalls, which may now be offered as software parts on a single multi-purpose device. This takes up less room, consumes less energy, and can save you money. These apps are managed in a cloud-based environment by a provider who uses cutting-edge virtualization technologies. Without acquiring new purpose-built equipment, hospital IT networks can keep up to date with the newest software. As new advancements become available, the program is electronically updated with them.
Ability to Prioritize Critical Traffic
Not all network traffic in healthcare is created equal. Certain pieces of information can truly make the difference between life and death for a patient, while others are not. Enterprises must be able to recognize and prioritize network traffic when it comes to patient care. Healthcare systems may redirect less critical traffic and control capacity for key applications via a range of transportation modes with a virtualized network.
Because the files were so enormous that they slowed down the network during peak office hours, Austin Cancer Center used to send radiological scans to radiologists after hours. Their PET scanner, which creates multi-dimensional scans of the human body, produces incredibly big data files, up to 1GB per patient. Jason Lindgren, Chief Information Officer of Austin Cancer Center, says that after switching to a virtualized network, they can now easily alter the settings and quality of service to prioritize the vital data. "Now we can transmit them very instantly." "As soon as the patient exits the scanner, the study is on its way to the radiologist," Lindgren explains. "If we don't get those to the radiologists in time, we're going to have a problem."
More Connecting New Locations Quickly Following Expansion or M&A
With a typical hardware-centric networking paradigm, connecting networks after a merger/acquisition or a move to a new site might take months. A virtualized network, on the other hand, may go online in days if fiber is already supplied. This might make it possible for healthcare systems to merge much more quickly. This implies that additional sites may be up and running in a shorter amount of time.
The scalability of virtualization is a big benefit for Miami Children's Hospital, which has many campuses and aims to expand to additional locations. "As we grow our network to include a virtualized data capability, scaling sites geographically or in other ways become a lot faster and more effective process," says Dr. Narendra Kini, CEO of Miami Children's Hospital.
Network Agility has improved
A large-scale crisis, a flu outbreak, a training event, or a community day all happen quickly in healthcare. Most of the time, these occurrences indicate that your company requires additional bandwidth, and it needs it now. Healthcare organizations with on-premises networks must just make do with what they have. It's usually not a good idea to spend money on bandwidth and gear that isn't used very often.
One of the main advantages Austin Cancer Center has seen since switching to a virtualized network, according to Lindgren, is that the power is now in its hands. Instead of paying for bandwidth that is only used for a short time or having poor network performance, the center may now manage or resolve bandwidth demands depending on the clinic's actual needs.
IT Department's Burden is Reduced
The fact that, unlike other organizations, healthcare IT is available 24 hours a day, seven days a week adds to the situation's complexity. It may be tough to locate IT personnel who are willing to work nights and weekends when they can find other jobs with regular 9 to 5 hours. It becomes more difficult to maintain a high level of IT experts around the clock as more top-level IT professionals work the day shift. It's also tough to recruit suitable individuals, especially those with experience in security. According to a 2017 survey conducted by Enterprise Strategy Group and the Information Systems Security Association, 51% of cybersecurity professionals indicated their company has a security knowledge shortfall.
Cost reduction
Furthermore, with traditional on-premises solutions, healthcare companies sometimes have many pieces of equipment, each housed in its box and providing a separate function, such as routing, security, WAN acceleration, and so on. Healthcare systems may only need one or two boxes if they switch to a virtualized solution, which provides better capability and performance. When compared to traditional on-premises solutions, this may help save a lot of money. "We found the virtual network to be far less expensive than what we were currently paying, and the service level was significantly greater," Lindgren explains. "Without a virtualized network, I would not have been able to achieve my aim."