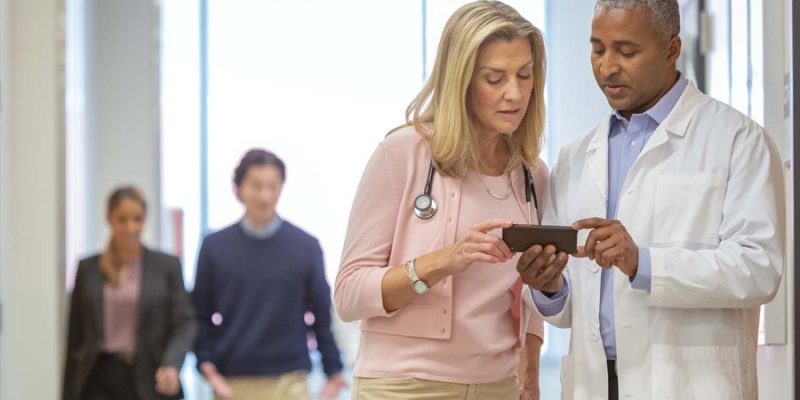 Digital lending and Fintech, a rapidly expanding industry, combine banking and digital technology.
The pandemic's onset highlighted the widening gap between those who can afford proper healthcare and those who cannot. Numerous Indians were forced to make a difficult decision before the epidemic, choosing between their health and their money. Millions of families are being forced into a financial disaster since 63 percent of all healthcare costs in India are paid out-of-pocket. Millions of people, including the underserved and underprivileged population, are being forced to make this terrible decision as to the epidemic that grips the world.
Due to the pressing need, the healthcare sector must lead the path for equitable and reasonably priced access to high-quality healthcare. Healthcare disparity is being reduced with the development of telemedicine, remote monitoring, and virtual consultation, however, there are still numerous issues. In the history of the healthcare sector, there has never been a better time for digital lending. Millions more Indians can be freed from the cycle of poverty and ill-health with the help of digital funding, which is predicted to reach US$350 billion in 2023.
What is digital lending?
All borrowing and lending activities, including loan application, approval, disbursal, and repayment, take happen remotely over the internet or mobile applications thanks to the FinTech invention known as "digital lending." According to the traditional paradigm, people who have medical difficulties either take out outrageous loans from unreliable lenders or sell off their personal belongings while they wait to get reimbursed by insurance if any are available. With digital lending, borrowers may apply for immediate medical emergency loans by uploading supporting documentation to a digital lending platform, and their applications can be accepted quickly.
Digital lending applications make use of peer-to-peer lending and crowdfunding business models as well as cutting-edge technology like artificial intelligence (AI), automation, and data analytics. This enables them to pay for the medical bills and treatment costs of borrowers with bad credit and low-to-moderate earnings. Digital financing has the potential to expand the scope of financial and healthcare inclusion for many underprivileged and marginalized populations, preventing them from being forced into a vicious cycle of poor health and poverty.
India's increase in digital lending
Digital financing is expected to rise exponentially from $9 billion in 2012 to $350 billion in 2023. The global pandemic, which is primarily to blame for this growth, pushed tens of millions of individuals to turn to online lenders when confronted with life-threatening issues and soaring medical costs. At the height of the pandemic, many individuals and families used quick digital loans and online healthcare services. According to the FinTech Association for Consumer Empowerment (FACE), digital finance reached Rs18,000crores in FY 2021–2022.
Digital financing, which is fueled by government initiatives and is being accelerated by the rise of smartphones, has the potential to ease healthcare's financial constraints. Digital financing can erase the financial barriers preventing underrepresented people from receiving high-quality healthcare services. Digital financing has the potential to boost financial access, which will also improve access to healthcare. Digital loans and telemedicine can help people in rural parts of a country like India, where over 70% of the population is cut off from the healthcare system, access high-quality healthcare.
Digital lending: a tool for promoting access to healthcare and finance India's healthcare system has several difficulties, including poor infrastructure, high costs, insufficient insurance coverage, etc. Since healthcare expenditures are sometimes unforeseen, rapid loans provided by mobile applications are a gift for marginalized populations. The underprivileged and excluded population may receive high-quality healthcare regardless of their location, income level, or insurance status by fusing finance and healthcare advances like telemedicine and digital loans. India can pave the way for universal health coverage if finances are no longer a barrier to treatment.
Digital lending, which is based on the idea of financial inclusion, can significantly lower financial barriers in the healthcare industry. Digital lending applications can increase their user base by appealing to India's populace, which lacks access to finance and healthcare. Digital lending, which is already the most popular borrowing option for millennials and Generation Z, might provide hope to rural, underprivileged, and disenfranchised populations who have limited or no access to high-quality healthcare.
For example, utilizing a digitally evaluated alternative risk rating technique, Arogya Finance (PDF), an Indian digital lending startup, provides pre-approved point-of-care financing with low-interest rates and digital health care loans for emergency point-of-care requirements. Applications for health wallets (PDF) have also become popular worldwide. There are several examples, such as "M-TIBA (PDF)," a cutting-edge mobile platform that enables users to transfer, save, and spend money for healthcare, enabling them to pay for goods and services at M-TIBA-approved healthcare facilities without any transaction fees.