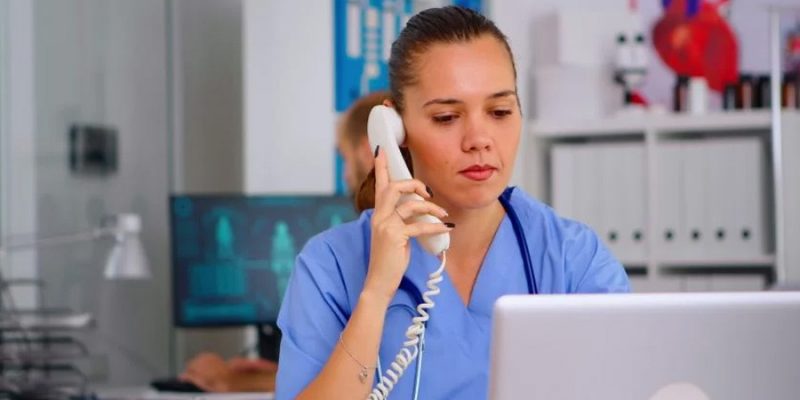 Healthcare was exclusively communicated during covid through voice calls and telehealth.
The way healthcare is provided is still changing as a result of COVID-19. Numerous healthcare organizations were compelled to swiftly switch to offering services via telehealth alternatives due to the closure of offices and physical meeting locations. By approving a waiver of potential fines for HIPAA violations linked to telehealth use, which is still in place, the Office of Civil Rights (OCR) of the Centers for Medicare and Medicaid (CMS) helped to assist that transition.
The OCR responded to the Executive Order on Transforming Federal Customer Experience and Service Delivery to Rebuild Trust in Government by issuing new recommendations on the use of audio-only calls for the provision of healthcare services in June 2022. The guidelines also aim to improve access to healthcare for groups of people who might not have access to the audio-visual equipment needed to deliver telehealth services. Once the waiver expires, the data from the OCR will assist covered organizations to continue to adhere to HIPAA rules.
The following issues that might harm your operations were highlighted by the advice:
Both audio-video and audio-only technology can be used by HIPAA-covered businesses to provide telehealth services. Covered firms are expected to put in place reasonable safeguards to reduce the risk of inappropriate uses and/or disclosures. Additionally, covered businesses must verify the patient's identity with reasonable effort.
The HIPAA Security Rule's standards should be applied by covered businesses when using remote technology. The guideline notes, however, that the information would not be regarded as electronic communication and would not, thus, be covered by the security rule if the covered business is utilizing a regular telephone line or conventional landline.
The majority of covered entities now utilize Voice over Internet Protocol or other mobile technology services instead of old-fashioned landlines. Covered companies must confirm that they are delivering audio-only telemedicine via a regular landline.
No matter what technology a patient uses to communicate during a telehealth service, the covered entity is not held accountable for the security of the data on the patient's device.
If the service provider just conducts the PHI and does not produce, receive, or keep the PHI for the entity, then covered entities do not require a Business Associate Agreement (BAA) for audio-only telehealth.
You must get a BAA if your supplier offers services like preserving call records or offering translation services.
This guideline shows that the OCR is aware that telemedicine will continue to be a part of the healthcare system and that someday they will start enforcing HIPAA compliance, even while they continue to maintain the waiver on HIPAA enforcement for telehealth. The moment to get ready for the truth is right now.
The goal of home health care (HHC) is to provide patients with expert medical services in their homes. More than 82 percent of HHC patients are 65 years of age or older and have ongoing medical issues. An HHC organization created "The Outreach Phone Call Project" to address the risk the COVID-19 outbreak presented to patients. This initiative was designed to give at-risk patients who got HHC before the COVID-19 lockout telephone help. Over 4,000 patients received a call from the clinical team, and 16 Care Transition Managers engaged in the initiative overall. 20 percent of patients did not answer the call, 3 percent of patients were sent back to HHC, and about 44% of calls did not need any more follow-up. Another 13% required support with social concerns and schooling. During the epidemic, the calls offered a secure way of communication and support between healthcare professionals and patients, as well as facilitated access to social and health resources. The ability of experienced HHC nurses to recognize clinical changes in patients' health and to support them during the triage process, however, was the program's most advantageous feature.
Home healthcare systems, in contrast to many other healthcare systems, kept running throughout the pandemic. The home care business HCR Home Care, which is based in New York State, provides services to 25 Upstate counties. For the duration of the program, 16 Care Transition Managers were engaged by the agency and stationed at hospitals around the state. Care Transfer Managers (CTMs), clinical referral specialists, work as a patient's point of contact with hospital discharge planning teams to ensure a seamless transition from the hospital to the patient's home following an inpatient stay. Hospitals were closed to all outside liaisons and visitors throughout the outbreak. CTMs continued to provide remote assistance to patients as they transitioned from the hospital to their homes.
The CTMs realized that patient requirements were probably not being met and that a possibly permanent reduction in health may occur over time as fewer patients visited hospitals and abstained from seeking medical attention. The home health organization recognized that its patients were not just at high risk due to COVID but also as a result of several underlying chronic health conditions that frequently called for ongoing medical treatment but were unavailable during the closure. This was concerning not only for the individuals they were now caring for but also for former patients who no longer received home health care and were put in greater danger because of the ongoing epidemic. An outreach expert hired by the home care organization gave CTMs sensitivity and telephone calling training before the commencement of the calls. The training covered discussion starters, empathetic listening, probing with open-ended questions, and internal call recording procedures. A suggested script that might be used as a reference during the conversation was also provided to each CTM.