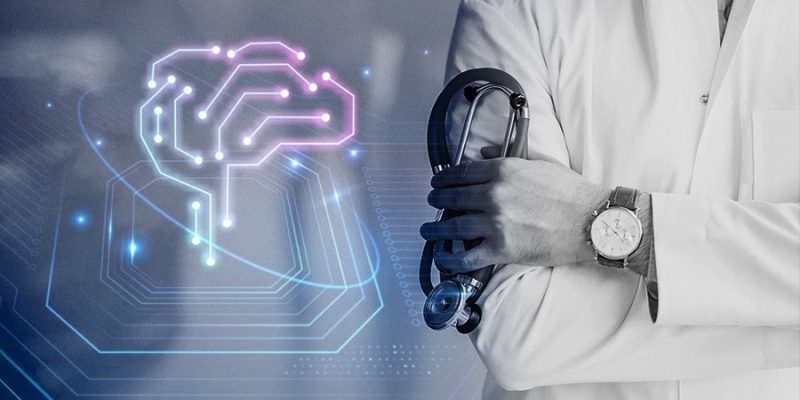 Healthcare technology contemplating increased benefits by infusing data science
Contemporary advancements in healthcare technology are impeccable examples of utilizing the competence of data science. The broad field of data science has had a lasting impression on the healthcare industry and enabled the access of advanced healthcare technology to one and all. Newer and effective technologies developed with the help of data science are paving the way for trust to prevail amongst the people. Healthcare is the most sought service in the world and is witnessing considerable innovations to resolve acute issues of non-recovery in patients who could be saved otherwise.  The recognition of massive registered data throughout the world has an imperative impact on health tech innovations.
Healthcare data scientists are entrusted with sufficient responsibilities to make health technologies more convenient and accessible. Data science has aided the healthcare industry to realize the untapped opportunities which were unfairly overlooked. The invention of medicines that were impossible with traditional mechanisms has appeared possible with the help of data science in healthcare.
Real-time treatment
The introduction of automated applications in the world has reduced manifold hindrances of communications and other activities. Consequently, data science in healthcare has catalyzed technology to leap forward. Data scientists have figured potential threats and loopholes in healthcare management by analyzing big data collected from various sources. While observing the threat is the first and the most important aspect, discovering solutions to them is the second. Therefore, the two foremost endeavors to advancing healthcare have been possible by the implementation of data science in healthcare.
Immediate diagnosis
Potential risks of hampering immediate treatment are reduced that could lest cause fatal consequences are significantly reduced. This enhanced greater reliability over the healthcare industry and its innovations. Data science in healthcare has culminated in technologies that help in diagnosing prescribed tests at the comfort of home with effective reports being generated.
Mitigate surgical complications
Human hands are prone to mistakes and errors but robotic devices are entitled to function only within the boundaries of command. Data scientists have identified challenges and limitations of human-driven surgery to develop preferred embodiment that can yield desired results without heavy inaccuracies.
Assisting healthcare management
The inefficacy of logistical departments in enhancing patient care is a real challenge while managing and covering marginal duties that are away from the patients. Extracting this knowledge insisted data scientists create implied machines that can relieve the nurse and sisters from facing unnecessary pressure.
Monitoring patients outside hospital premises
Patient care is not limited to hospital premises. Data science in healthcare has revealed the importance of knowing and controlling patient behaviors after immediate release. Also, observing patients who are receiving robust treatment to evade a disease out of a medical institution. This increases the likelihood of ensuring better administration of medications and remedies.
Predict jeopardy
Most health organizations and medical teams fail patients due to their ignorance of future occurrences. Data science in healthcare has an immense contribution in determining future threats to a patient who has recovered or is undergoing treatment. This recognition helps health professionals take necessary and available measures or techniques to avert future threats.
Surfacing absent policies
Besides helping health professionals and assisting healthcare technology it is equally important to notice the improvements in healthcare policies led by data science in healthcare. Disorganized methods that dominated the traditional healthcare industry have been replaced with structured methods. Functions such as recording patients' history of illness, distributing information in a worldwide network help overcome situations of uncertainty and facilitates cohesive efforts by the industry.