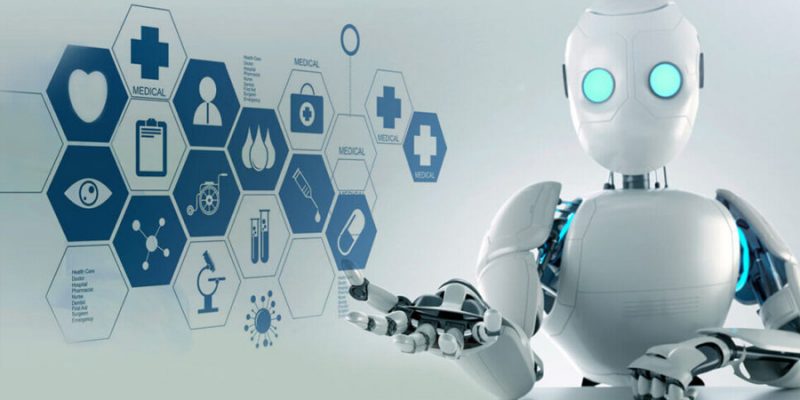 The Healthcare industry is facing an ultra-modern infrastructure composed of medical robotics companies
The concept of robotics is as wide as the landmass of the planet. Robotics is a combination of applied science, engineering, and computer science. Perhaps the healthcare industry, one of the most profitable industries, across the world seeks robot applications to progress. Subsequently, medical robotics companies have earned a great deal of trust across the world and are booming remarkably. Technologies used for medical robotics include mechanisms such as AI-powered machinery, software, and applications, physical as well as virtual.
Medical robotics are dispersed throughout different departments of healthcare such as surgery, medicine, nursing, consultation, and diagnosis. Computerized medical assistance that led to the creation of medical robotics, empowered by artificial intelligence and profound databases, have controlled delicate and mundane human labor to an extent that efficiency has reached a high notch. In such a circumstance some renowned medical robotics companies have elevated the healthcare industry with their pioneering efforts and amenities.
Energid Technologies
Actin is the flagship medical robotics that they have developed and are well-appreciated around the world. Energid's Actin is one of the principal products of the firm and achieved remote abilities and multi robotics systems. Several useful characteristics of Actin in healthcare are surgical operations, avoidance of malfunction of devices, human forgetfulness, and healthcare communications.
Medtronics Plc
American-Irish medical equipment industry that specializes in insulin pumps and pacemakers. Therapeutic devices are another popular service extended by Medtronics. Segments including minimally invasive therapies, cardiac-vascular, restorative therapies, Diabetes are some major areas of concern in Medtronics. These are the fields that inspire most of the innovative robotic equipment.
Stryker Corporation
A broad range of medical equipment is created with the help of robotics technology in Stryker corporation based in America. This is a multinational company adding up to the chain of health tech companies across the world. Surgical devices to navigate, cure, implant, communicate and monitor are produced by this medical robotics company. Business-to-business marketing and sales are commonly practiced in Stryker.
Ekso Bionics
Advanced recovery of stillness in patients who have encountered unfortunate situations that caused them paralysis or immobility is made possible by automated exoskeleton devices manufactured by Ekso Bionics. The rehabilitation factor of this device contributes to the chief quality of this medical robotics company.
Zimmer Biomet
The publicly traded company, Zimmer Biomet has its liability in manufacturing and developing intelligent orthopedic aluminum splints. As a specialist in prostheses amongst the medical robotics company, Zimmer has an influencing background in the knee, hip, back, elbow, ankle, and various other bone-related parts of the body that undergoes impairment.
Intuitive Surgical
One of the notable medical robotics companies, Intuitive Surgical manufactures Da Vinci surgical robot widely known for its artificially intelligent function. The system is skilled enough to receive commands based on its algorithms from the surgeon to proceed with the surgery. Surgeries conducted with this equipment are prostatectomy, gynecology, and cardiac valve repair.
Hansen Medical
A California-based medical robotics company that specializes in catheter-related devices and systems. Catheters were developed by Hansen medical regulations with the help of computerized commands. The placement and settlement become easier with this technology.
Diligent Robotics
The medical robotics company named their invention Moxi, which delivers supplies and hospital essentials to different dormitories. The function is imbibed in Moxi who intelligently emulates the sisters and nurses, helps the nursing team to be focused on patient care more than logistics.
Barrett Technology
Robotic arms are a specialty of Barrett Technology. One of the familiar names in Guinness's book of world record for their manipulator technology that has advanced features. Flexibility and efficiency are some of the renowned qualities of robotic arms. However, there are speculations to further their endeavor in medical robotics.
Mazor Robotics
Revolutionized innovation caused by Mazor Robotics in spine surgery is with their guidance system that ensures surgeons safely perform surgery and allows lesser complications to occur. The exceptional quality of this system is to help patients to recover faster with care. To continue their legacy in the medical robotics industry, they merged with Medtronics Plc.