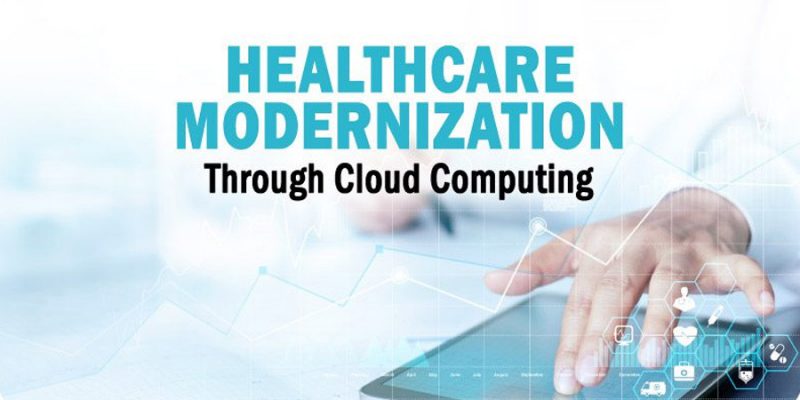 Telemedicine initiatives can benefit from using cloud computing as their ICT infrastructure.
As cloud technology advances rapidly, there is a lot of potential for cloud computing in the healthcare industry. Today, having access to high-quality medical care is seen as a basic human right. Furthermore, this is a costly and complicated subject. The increasing demand for healthcare makes it difficult for even the most developed countries in the world to keep up.
Information Management Systems
The efficiency of information flow both inside and outside of companies has grown with the adoption of management information systems in the healthcare industry. Doctors use the system to provide better health care, patients use it to inquire about the service, administrators use it to manage finances, human resources, and billing, and senior management uses it to forecast and make decisions. Since the data is private, developers use cloud-based platform services to construct, test, and deploy this system. It ensures the system's rapid collaborative development, cross-platform compatibility, and communication with other legacy systems.
Drug Development and Telemedicine
Today, patient care services are supported and provided through a combination of information and communication technologies. Telemedicine initiatives can benefit from using cloud computing as their ICT infrastructure. Collaboration and communication amongst healthcare stakeholders have now been required thanks to telemedicine technology like telesurgery, audio/video conferencing, and teleradiology. Telehealthcare services enable people to receive medical care anywhere. To handle difficult medical issues, medical practitioners can also share their professional judgment. Doctor-patient and doctor-doctor communication, as well as the transmission and preservation of medical pictures, are all made possible by cloud-based technologies.
Digital libraries
Medical researchers, practitioners, and students can all access information from digital libraries. The cost obstacles are too great for underdeveloped nations' paper-based medical libraries to overcome. In light of this, cloud-based digital libraries provide a lot of file storage, indexing services, query languages, hosting services, and library administration systems. For institutions and people to use on-demand, cloud-based technologies can be used to digitize libraries. By using a semantic-based query method, information searchers simplify the search process, and doctors become informed about recent developments in the medical field and therefore enhance their working methods.
Virtual Universities for Medicine
Due to its adaptability and pay-as-you-go business model, cloud computing has established itself in the academic sector. Different applications are created to enhance academic learning both on and off campus. Medical schools may employ cloud-based models to give courses online, hold seminars, and foster more international academic collaboration. Medical institutions can benefit from using cloud computing to serve many students at a cheap cost and with little effort.
The mechanism for supporting clinical judgment (CDSS)
It is an expert system that bases its recommendations on an examination of the patient record on the expertise and actions of a medical doctor. This approach is used by doctors to diagnose patients and prescribe treatments. These solutions can be developed using cloud computing technologies to assist patient care as needed. These cloud-based solutions are effective for providing real-time diagnosis thanks to the development of smartphone technology with integrated sensors for monitoring heart rate, blood pressure, and diabetes. To receive relevant guidance, patients can share their data with the system. When used in conjunction with cloud services, these technologies can guarantee an exact course of treatment, especially in an emergency when doctors are not readily available.
Managing population health
Cloud services assist in tracking illnesses, geospatially mapping them, and alerting the populace to areas in danger. Cloud computing may be used by healthcare companies to implement these services. Disease Control and Prevention is the product that is available on the market now (CDC). As a component of a surveillance strategy to support public health surveillance problems, the CDC centers were created.
Better Management Practices
Cloud computing enables healthcare providers to monitor, control, and improve administrative and financial procedures. It increases productivity by automating routine processes to make the process simpler. Medical professionals and care providers may access enormous volumes of data using cloud services to create successful treatment programs. These services are available to patients, who can use them to discuss their medical conditions and work with their doctor. For instance, the Flatiron oncology cloud is a complete technological solution created for the value-based treatment of cancer patients.
Medical Education
The internet provides a resource for information to raise public awareness of difficulties with cleanliness, diet, and fitness. Most people get their health-related information online from reliable sources including web pages, support groups, and blogs that focus on certain illnesses kinds. As a kind of self-care, patients who have already dealt with a particular ailment can educate new patients about it by sharing their information, experience, food, and medication regimen. PaaS and SaaS cloud services may instruct and train the public about self-care. These resource owners are given hosting services. Additionally, the volunteers might hire cloud services like forums and chat rooms to launch their club.
Biological software
The problems of huge data in biological software are solved by cloud computing models. The bioinformatics cloud is this procedure. The cloud model created for biological software offers services such as data collecting, data storage, and data analysis as well as the optimization of life science algorithms and data-intensive scientific instruments in bioinformatics