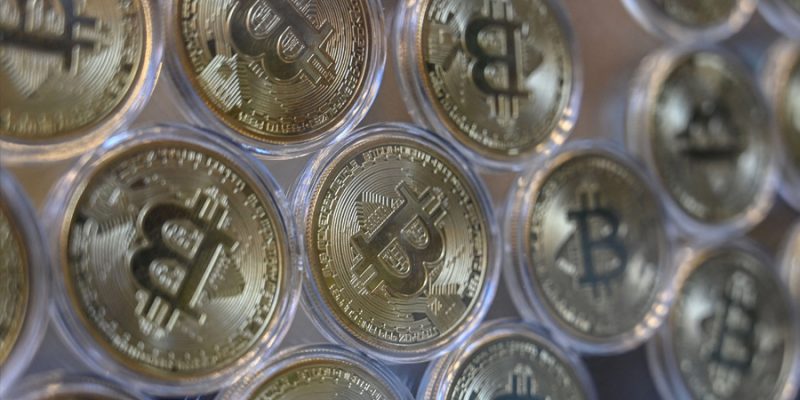 The healthcare industry is using cryptocurrency currencies to encourage people to exchange data, exercise and remain sober
Last year, as bitcoin's value increased, so did its public profile. Even still, cryptocurrency isn't widely recognized in physical stores. However, a few clinics around the United States have begun to accept bitcoin, allowing patients to pay their medical bills or copays in the digital currency – though, in many cases, there aren't many takers. Since 2013, My Doctor Medical Group, a group of seven doctors with a San Francisco location, has permitted patients to pay using bitcoin – with some restrictions. Dr. Paul Abramson, the practice's founder, stated, "We handle several software entrepreneurs who were early investors in bitcoin." "They have a lot of it and want to put it to good use." As a result, we worked out a way to accomplish it." On Tuesday, November 30th, the currency community will meet.
Seoul Hospital
On June 4, KMP Health Care Seoul announced that it will accept bitcoin payments for medical services.The 10th and 11th floors of the Lotte World Tower in Jamsil, Seoul, are home to KMP Health Care Seoul. Outpatient therapy, premium VIP health check-ups, stem cell treatment, and skin cosmetic surgery are all available to Korean and international patients at this institution.Customers who wish to pay for medical bills using LCGCs must first join the LCGC exchange, Coingenes, create electronic wallets there, and then visit KMP Health Care Seoul with their electronic wallets full with LCGCs.
Nicklaus Children Hospital
The Nicklaus Children's Hospital Foundation, an organization committed to generating funds for Nicklaus Children's Hospital's children and families, has announced that it will now accept bitcoin donations. The Nicklaus Children's Hospital Foundation, recognized as South Florida's foremost healthcare foundation, was one of the first to accept bitcoin contributions. This announcement comes ahead of BitCoin Tuesday on November 30, a significant donating day for the digital currency community.
Jessada Hospital
Jessada Hospital offers a wide range of medical treatments to its patients, all of which are of excellent quality. Orthopedics, specializing in Osteoarthritis and Total Knee Arthroplasty, OB-Gyne, and Anti-Aging, specializing in Chelation, are among the services provided by the many departments. Mr. ThiwatSaetia, the CEO, intends to extend his business internationally, allowing people all over the world to learn about and trust the Jessada Hospital brand, as well as visit his clinic. He is certain that cryptocurrencies will help bring these ambitions to fruition.
My Doctor Medical Group
Bitcoin is not generally accepted in brick-and-mortar companies, but STAT reports that a limited number of healthcare facilities around the US have begun to take the cryptocurrency. Since 2013, Doctor Medical Group in San Francisco has accepted bitcoin as a form of payment, but only approximately 2% of patients utilize it. My Doctor Medical Group has witnessed greater interest in bitcoin than many other medical offices, even though just a tiny percentage of the practice's patients have utilized it as a means of payment.
Central Urgent Medical Care
According to STAT, Central Urgent Medical Care in Los Angeles has enabled customers to pay with bitcoin for years, but the practice has never had a patient request it. This clinic is widely known for its excellent work in terms of medical services. They offer high-quality treatment plans to the patients and swiftly identify diseases very quickly allowing them to start the treatment procedure as soon as possible without any delay.
Dr. Liliya Etkina's Dental Clinic
Dr. Liliya Etkina, who owns a private dental office in New York City, started taking bitcoin five years ago but has never had a customer pay with it. "I believe someone inquired once," Etkina added, "but no patients have utilized it yet." According to coinmap.org, a website that tracks bitcoin adoption throughout the world, roughly 10,000 brick-and-mortar establishments accept bitcoin payments right now. Around 200 of them have titles like "clinic," "nurse," "Dr.," "surgery/surgical," "dental," "health," or "medical." This amounts to around 2% of the total.
Bitcoin is a digital currency that is made up of highly encrypted computer code rather than physical coins. Bitcoins are distributed by a network of users and are not controlled by any government or financial institution. It's similar to a digital version of local money that can only be used in certain locations. Bitcoins are kept in an electronic "wallet" loaded on a computer or smartphone by users. They spend it by transmitting a key code to a recipient's wallet, which allows that user to receive a certain number of bitcoin units. Some vendors enable consumers to send bitcoin by scanning a QR code. Supporters argue that the strategy offers several advantages. For starters, it doesn't require cash, a check book, or a credit card; all you need is a smartphone.